Mother's Day is the ideal occasion to express gratitude and appreciation for the love and devotion that mothers invest in their families. This year, make your mom feel truly special with the help of BLUETTI's top-of-the-line portable power solutions, available through a special promotion from May 6th to 18th.
Disclosure: This is a sponsored article; We were compensated to publish it on our website.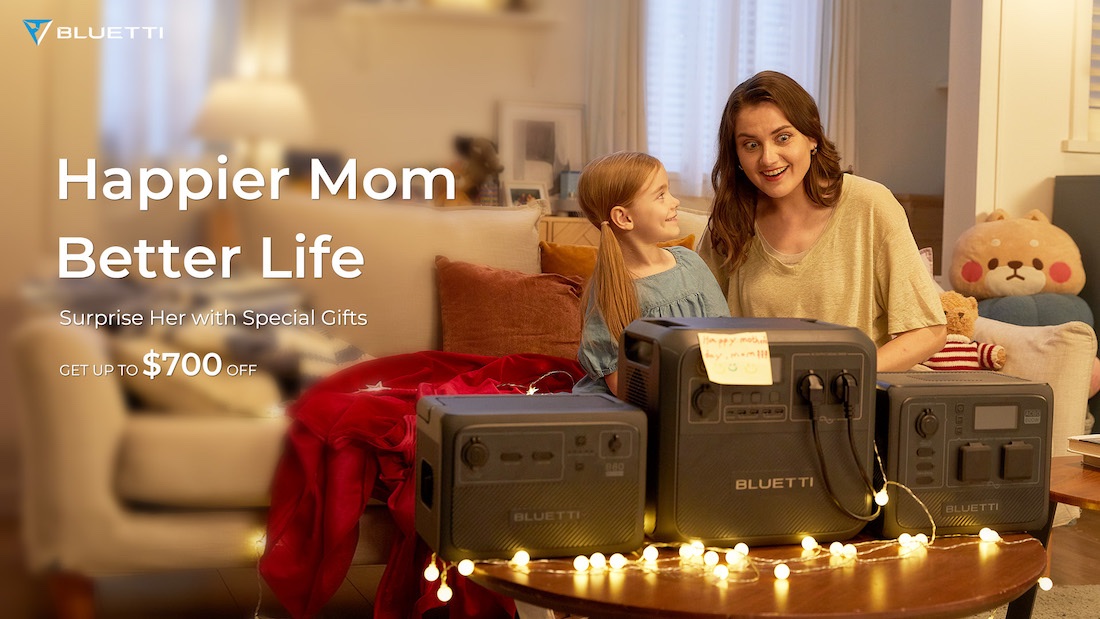 Treat Mom to a Relaxing Outdoor Adventure
Nothing compares to the serenity of nature and quality time spent with your mom in a tranquil environment. Bring along portable power stations like the BLUETTI EB3A, EB55, and EB70 to enhance your camping experience and ensure a memorable outdoor adventure. These compact, shoebox-sized power stations provide multiple outputs, allowing you to charge a variety of devices simultaneously, such as phones, laptops, car fridges, drones, fans, lamps, and more.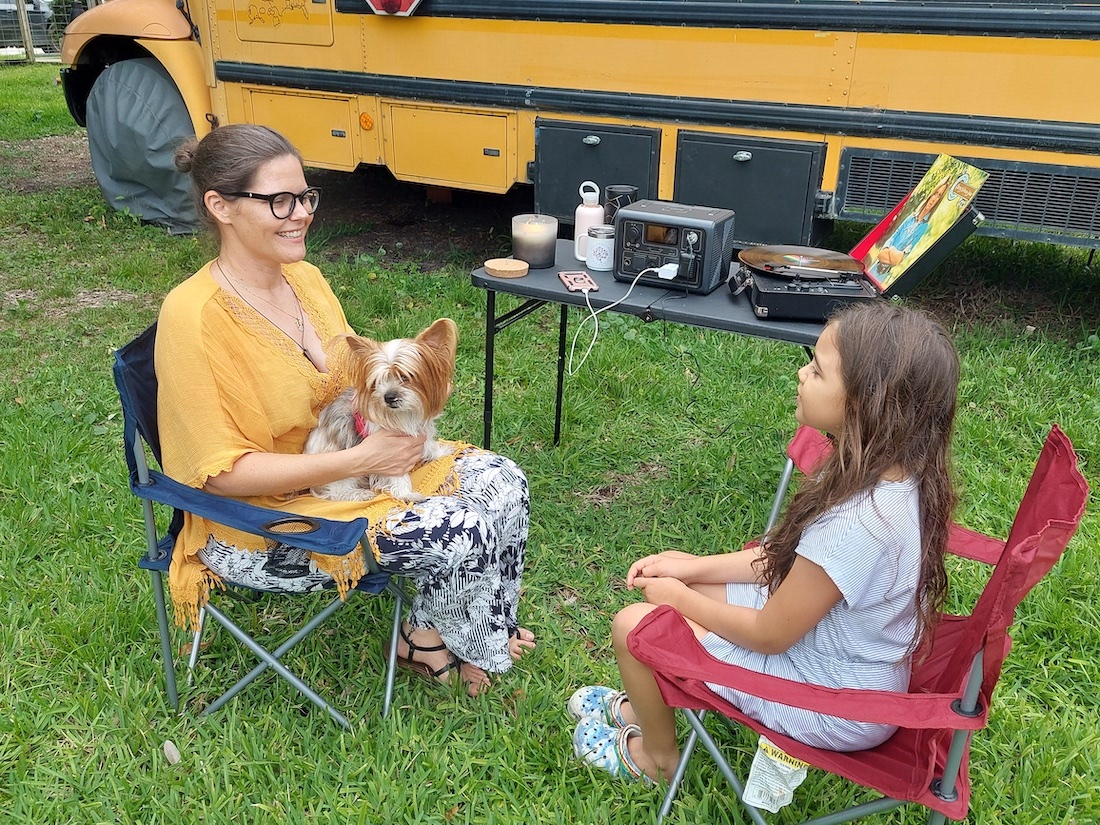 Capture the beautiful moments of being together without worrying about running out of battery. Pamper your mom with a warm cup of coffee, a sandwich, or even a surprise movie under the starry sky using these portable powerhouses. Immerse yourselves in nature while staying connected to the outside world, creating an unforgettable bonding experience.
Enhance Your Road Trip Experience with Mom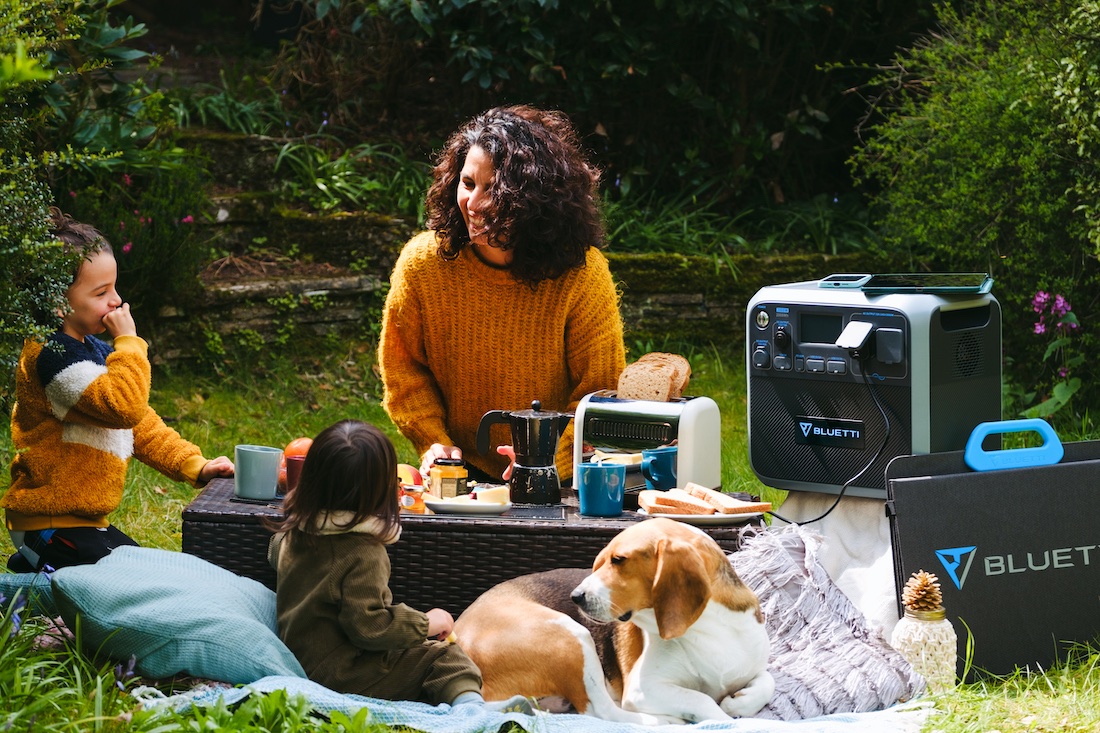 A road trip with your mom, whether it's a day trip to the countryside or a multi-day journey to scenic spots, is sure to be a memorable experience. To ensure the best travel experience, a solar generator with more capacity and power, such as the BLUETTI AC series (AC200P, AC200MAX, and AC300), is a must. These generators have 2,000W to 3,000W of power, capable of running most RV appliances with ease, such as hair dryers, refrigerators, micro ovens, heaters, air fryers, and more.
Now you can use your blender to make a cup of fresh juice and enjoy a great feast with your mom while watching the sunset by the sea. If you or your mom require a CPAP machine for a good night's sleep, the BLUETTI AC200MAX or AC200P will keep your CPAP running all night long.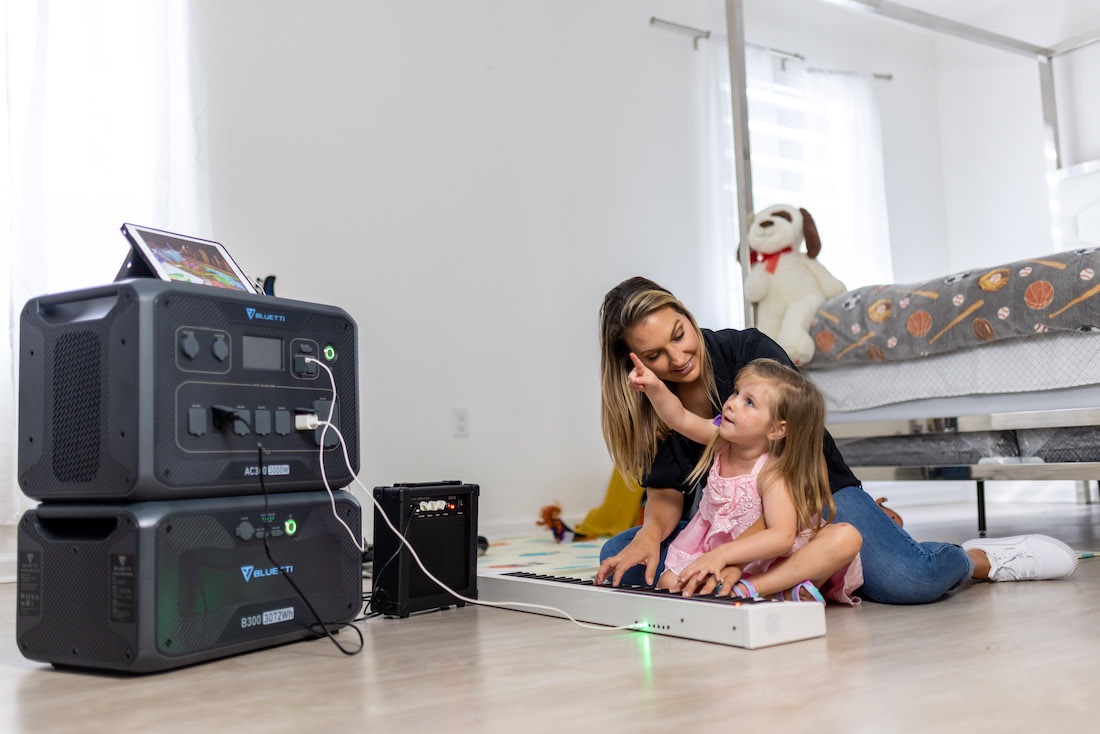 BLUETTI's solar generators are quiet and pollution-free, making them perfect for use in your RV. The AC300 offers customizable battery capacity for longer trips and can quickly recharge via solar panels or your car, providing green energy wherever you go. You'll be amazed at how quickly it recovers back up to full charge thanks to its maximum charging rate of 2,400W via solar panels. Therefore, green and clean energy will always be available no matter where your trip takes you.
Give the Gift of Security and Convenience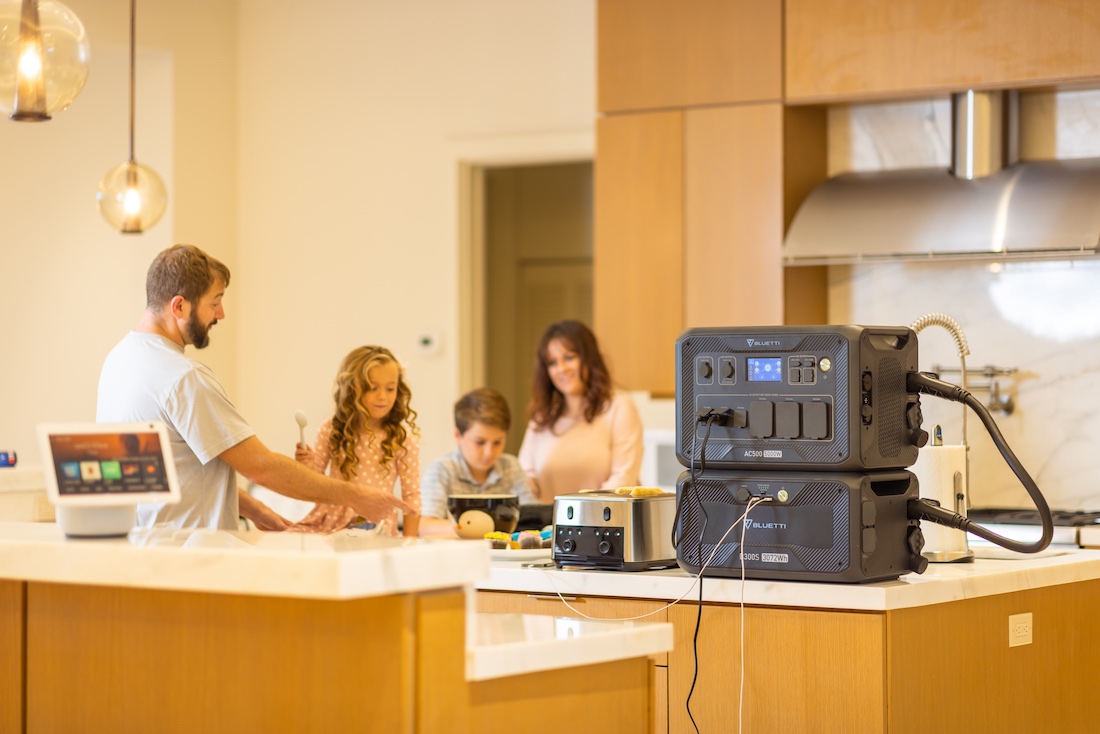 Caring for your mom extends beyond just one day of the year. If you live independently, choose a gift that enhances her daily life's security, like the BLUETTI AC500 and EP500 home battery systems. These high-capacity battery systems have a responsive UPS (Uninterruptible Power Supply) function that takes over the house within 20 milliseconds of detecting an outage, providing her with uninterrupted power.
The AC500 is a popular modular power station that can be paired with the B300S for flexible capacity, perfect for household emergencies lasting up to a few days. The EP500 is an all-in-one solar generator with wheels for easy mobility, allowing your mom to power various home appliances wherever she needs them. From powering large garden parties to mowing the yard, the EP500 can handle a wide range of tasks with ease.
Honoring All Wonderful Mothers BLUETTI sends warm greetings to all super moms everywhere. Make this Mother's Day an unforgettable experience with BLUETTI's portable power solutions, and save up to $700 by planning your celebration today. With a variety of options available to suit your mom's needs and preferences, BLUETTI has the perfect solution to ensure a memorable Mother's Day celebration.
Additionally, take advantage of the refer-a-friend program: earn one BLUETTI buck for every dollar your friends spend, and they'll receive a 5% discount. This program not only rewards you for sharing the love of BLUETTI's products with friends and family but also allows your loved ones to enjoy the benefits of these portable power solutions at a discounted price. Learn more about BLUETTI's portable power solutions and the refer-a-friend program by visiting https://www.bluettipower.com/pages/refer-a-friend. Together, let's create an extraordinary Mother's Day celebration for all the wonderful moms out there, honoring their love, dedication, and selflessness.
Disclosure: We might earn commission from qualifying purchases. The commission help keep the rest of my content free, so thank you!