We all dream of making money while we sleep. But translating these dreams into reality is what affiliate marketing does!
A more rigorous definition would go like this: It is the payment of a commission when you make an online recommendation about a particular product or service to a customer and he/she goes on to buy it. The recommendation could be made through an ad in your website or app. Or you could directly share a link through your social media account. Opportunities are endless.
The affiliate market has two key players — the merchant (the actual seller) and the affiliate marketer (the advertiser and promoter).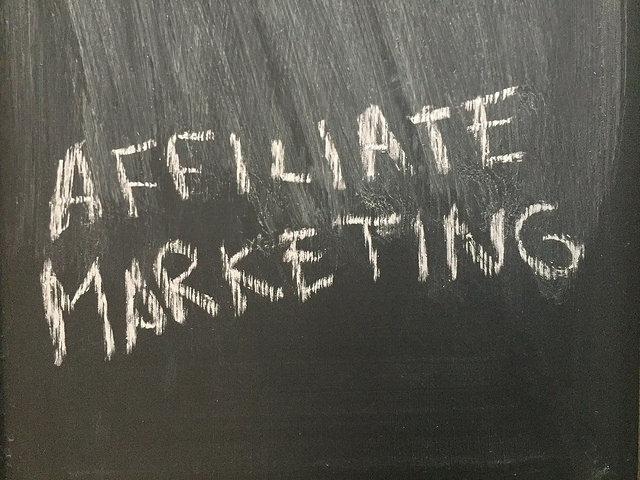 There are a lot of rewarding affiliate programs for business out there which pay a handsome amount and offer a wide array of products to promote. Most of these programs have products covering all niches of the market hence you wouldn't be disappointed even if you deal with rare goods. So, without further ado, let's jump into a list of top affiliate programs:
FlexOffers
FlexOffers is a platform which offers you an opportunity to publish ads and affiliate links in partnership with different companies. It offers multitudes of affiliate programs from thousands of companies and you'd be spoilt for choice. Also, most companies forgo the approval process and offer hassle-free signing up.
The payment options can also be suited to your needs. You could be paid via PayPal or directly to your bank account depending on your choice. Signing up is free, however, you need to have your own website or blog as a prerequisite.
Bluehost
Bluehost is a popular web hosting portal. It is the go-to choice for most bloggers keen on starting their own business or affiliate marketing schemes. A lesser known fact about Bluehost is the fact that it pays you $65 for every referral converted to sales from your site given that you have a link promoting it on your site.
So, if you are a blogger and you get plenty of queries on how to become one, putting up the Bluehost link might be a windfall for you indeed. So, you are practically helping others set up their blog while getting rich yourself. Isn't that a win-win situation? You can join the Bluehost marketing program for free. However, their web hosting services aren't and you need to pay a monthly fee depending on the plan you choose to keep your website going.
Swagbucks
Swagbucks is another way of getting your wallet thick without putting in any work. You can join the Swagbucks program through their website or through FlexOffers, the former being the faster option. The affiliate program offers rich dividends of $3.00 per lead you get for yourself. Also, joining is free although having a website helps.
ShareASale
One of the best affiliate marketing programs, it is similar to the FlexOffers scheme. It offers membership to a lot of companies and publishers. Signing up takes about 5 minutes and then you are good to go. You need to wait for a few days until their team reviews your credentials and approves your application. Also, the pay is great and you can sign up for free.
Pinteresting Strategies
Pinterest is the latest among all the above-mentioned options. You can generate traffic from Pinterest using manual pinning on your website. You promote a Pinterest course which you have to buy yourself first. For each course you sell, you get 40% of the cost of the course to you. Although the course isn't pricey, having to purchase it to promote is a downside though.
IGain
IGain is a site where you get market research and cashback related sites to promote. If your blog is related to wealth and finance, this is definitely what you should be doing. It is free to join and has a very good payment scheme. They also have the invaluable quality of paying on time.
Amazon Associates
Everybody's heard of Amazon and their far-reaching network. Affiliate marketing through Amazon is a breeze and you don't even need a website. All you need to do is get yourself a link through which someone who you referred to will buy stuff. A small percentage of the cost of the article would be credited to your account.
These are the top marketing sites through which you could get your affiliate marketing ball rolling. Article contributed by Hari babu from TechAriz!
Disclosure: We might earn commission from qualifying purchases. The commission help keep the rest of my content free, so thank you!