If you're in the market for a new gaming computer, but you're working on a tight budget, perhaps the best way to get the most bang for your buck is to build your own computer.
By building your own computer you can avoid the high markup costs associated with pre-built computers which will save you money and allow you to get a better-performing machine.
In this guide, I'm going to go over what you need in order to build a powerful $500 gaming PC.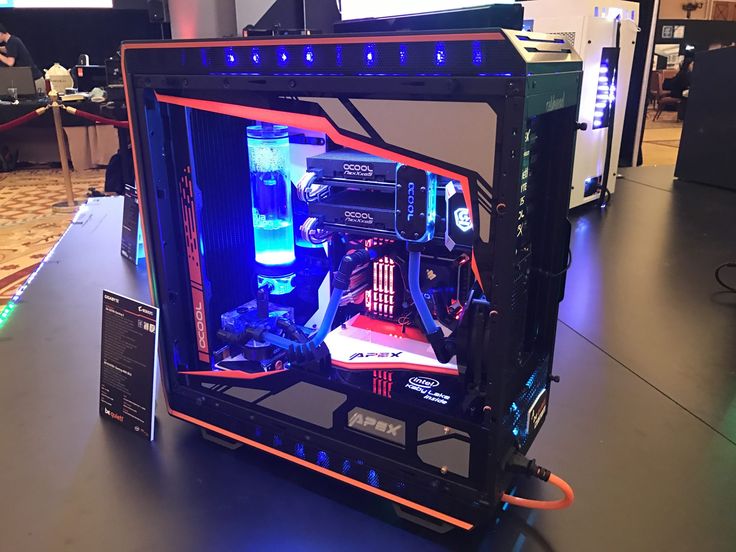 The Parts You Need to Build A PC
There are essentially nine components that are necessary for building a budget-friendly gaming computer.
They are:
Processor (CPU)
CPU Fan/Cooler
Motherboard
Graphics Card (GPU)
Memory (RAM)
Storage (HDD or SSD)
Case
Power Supply (PSU)
Operating System
There are other components you can add to the list as well, such as optical drives, fan controllers, extra case fans, etc.
However, since you are working on a tight budget, these are the essential components you will need in order to build your own gaming computer.
*It should also be noted that, while you do need a CPU Fan, the processor you purchase will most likely come with a stock cooler. And, while stock coolers aren't the absolute best option, if you are building a budget gaming computer, they will work just fine. (And, you won't really have room in your budget to upgrade them anyways—at least, if your goal is to get the most performance possible out of the amount you spend.)
A $500 Gaming Computer Part List
In this section, I will go over what a sample part list looks like if you have $500 to spend on components.
This part list can be used as is, or it can be used as a foundation that you can modify to meet your own specific needs and budget.
*Also note that computer component prices change a lot as items go out of stock, or new technology/products are introduced. The prices you see below may not be accurate at the time you are reading this post. So, just be sure to account for market fluctuations when you go to purchase your components.
Here is the part list for a $500 gaming PC:
CPU: Intel Pentium G4600 (~$87)
MOBO: MSI B250M PRO-VD (~$66)
GPU: EVGA GTX 1050 (~$118)
RAM: Crucial Ballistix Sport 4GB (~$41)
HDD: Seagate Barracuda 250GB (~$20)
CASE: Rosewill Dual Fans (~$25)
PSU: Corsair CX 450 (~$40)
OS: Windows 10 USB (~$110)
Grand Total: ~$507
Some Things to Consider
All of the prices listed on next to the parts are pulled from Amazon. In reality, if you want to get the absolute lowest price possible, you can use PC Part Picker to help you find the best deals on parts across all online retailers.
However, for the sake of convenience, I've listed everything on Amazon. This is partly because Amazon typically has just as good of prices as the other online retailers out there and if you already have an Amazon Prime membership, you can get free two-day shipping on your order and, thus, get your components more quickly.
Another thing to note is that this build does not come with an optical drive. And, that means you'll just have to install your copy of Windows using the USB flash drive provided.
You could also save some money by purchasing your copy of Windows from Kinguin.net, as the price can be as much as ~$70 less there.
With that extra money, you could upgrade up to a GTX 1050 Ti, add an extra 4GB of memory (for 8GB total), or add an SSD.
What this Build is Capable Of
Believe it or not, this $500 gaming computer can play most of the today's top titles on medium-to-higher settings on a 1080P monitor.
The system can handle more demanding games like The Witcher 3, GTA V, PUBG, or Rise of the Tomb Raider on medium-to-higher settings with good frame rates on a 1080p monitor.
And, if you're playing games that aren't quite as demanding, like League of Legends, Dota 2, Rocket League, or Overwatch, this build will be able to handle those types of games on high-to-max settings on a 1080P monitor with no problem.
Ultimately, by building your own system, rather than buying it pre-built, you will be able to build a very solid gaming computer for $500. Even if you primarily play more demanding games, if you are using a 1080P monitor, this build should handle those games in medium-to-higher settings.
And, if you're just looking for a machine that will allow you to play some non-demanding eSports-type games, this build will be more than able to provide you with an ideal gaming experience.
Disclosure: As an Amazon Associate, I earn from qualifying purchases. The commission help keep the rest of my content free, so thank you!