Recently, the discussion of the idea that people are willing to trade a little of their privacy for using social media and get their life simplified is more topical than ever. We are already used to learning that some celebrity's data leaked and uncannily precise targeting almost doesn't look scary. However, annoying ads are among the most harmless things a careless attitude to personal data can lead to.
The worst-case scenario is a stolen identity or financial fraud with your personal information. One may consider that using a software solution like TotalAV antivirus would ensure the data. However, attacks on it usually go beyond the technical approach and depend on the user's actions. So, here is how to secure your personal data out there on the internet.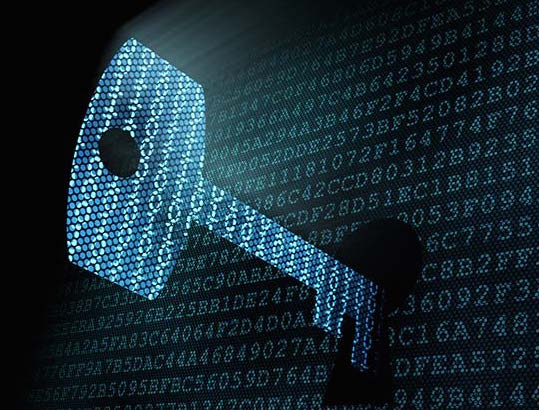 Watch Your Email
Your email is one, if not the most requested data for registration anywhere. Your mailbox may turn into a stash of spam emails you don't even bother to sort anymore. For that reason, here are some guidelines for safe email use.
Avoid weak passwords. Evidently, 1234 is a bad one, just like the word "password," your date of birth, and any other easily detectable thing. It is better to use long passwords with upper and lower case letters and numbers.
Change passwords on a regular basis. Services break down from time to time, your passwords periodically leak, and you personally can't do anything about it.
Periodically check if you have been hacked. There are several specific websites to check. All it takes is entering your email address, and then you will find out if someone took your data.
If you are going to register on a dating site or some other questionable service, it is better to create a second (or even a third or even fourth) mailbox. The same idea applies to the issue of all kinds of cards in stores or participation in online giveaways, etc.
Do not forget to delete old mailboxes or unlink them to the primary mailbox and other services. You may lose to them, and your data then becomes vulnerable to hacking. If you have an old mailbox hacked, it will not be difficult for attackers to go further, for example, to your social media accounts or cloud storage.
Don't neglect two-factor authentication. Many social media have this function, including Instagram. For you, it is a minor, 5-second inconvenience, while for attackers, it is a significant obstacle on their way to stealing your data.
Make sure you are using a secure protocol before using email or social media accounts.
Some services may still use an unencrypted channel for data by default – you may need to specifically enable this in the settings. If you are not sure and want to enhance your mailbox's security, try using an antivirus that works for you.
Be Careful on Social Media
Another risk zone is social media. According to experts, the best way to prevent information about you from leaking there is, naturally, to stop using. But this is not the most popular advice, and not everyone will follow it. Therefore, at least try approaching your social media privacy responsibly.
For example, in the case of Facebook, in addition to setting publicity, it is imperative to prevent third-party companies from collecting your data. To do this, go to the "Applications" page, in this section, click the "Edit" button, and then – Disable platform. A less drastic step is to uncheck all categories of data you provide to them on the Applications page (marital status, date of birth).
Filter your activity
Besides, you need to filter everything that gets into the social network. And it's not just about what you write publicly about yourself or for a particular circle of friends. Photos, likes, page clicks, and even a list of friends say a lot about a person and their preferences. Therefore, experts advise to reduce your activity on social networks to a minimum, do not click on advertising links, do not pass entertaining tests – they also collect information about users. It is also recommended to delete accounts when a person does not require it. According to experts, this has another plus, so you can understand exactly which people you need in the future, and which ones were on the friends list are there only to create white noise.
Disclosure: As an Amazon Associate, I earn from qualifying purchases. The commission help keep the rest of my content free, so thank you!