Chances are, by now, you have either already made the change over to the new iPad, or at least considered it. If you did take the plunge, you may be wondering what you should do with the rather expensive device. Unlike a cell phone, where, if it were a dumb phone, you'd have no problem selling it off or throwing it out, an iPad is just too valuable to let it go. So what can you do with the old iPad you have in your possession? Today, we will look at five ways you can make your old iPad work for you.
Use it For Living Room Entertainment
A great use you can have for your old iPad is using it for your living room. The first way this is possible is with your television. There are many applications available for iOS that allows you to use your iPad as a remote for your entertainment system. The most well known one is Remote for iOS. The Remote application not only allows you iTunes on your Mac, but also your Apple TV connected television. You can browse through iTunes Match, pause, play, rewind, and fast-forward. You can also control Airplay.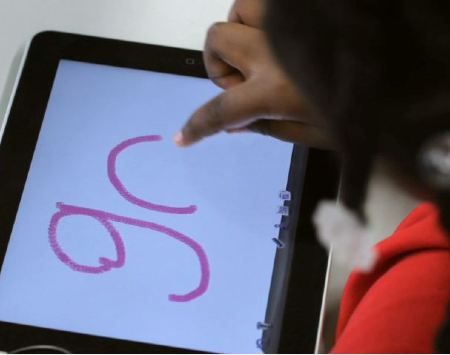 Make it a Family Note Station
The large screen of the iPad makes it an attractive device for creating notes. The way you do in fact create those notes may differ, however, one great way to make use of the iPad for note taking is to create it as a family note station. From meetings and appointments to grocery lists that you can bring along with you, the iPad can make note stations easier to create. One application that exceeds at note taking for iPad is Penultimate for iPad. Penultimate allow you to choose the pen color, paper type and more. To make the note station a stable place, a nice stand in your living room or kitchen can do the trick.
Give it To Your Child
The iPad is such a child-friendly device. The iOS store features many applications that allow children to learn through educational applications and game play. By giving your older iPad to your child, you are recycling your old iPad and allowing them to learn their way around tablets. This will allow them to have an iPad with them as they move on to high school. Additionally, this makes it a cost effective gift to give, because it's free!
Become an eReader
Who needs a Kindle these days? The iPad allows you to download the Kindle application, making the ability to read some of your favorite books easier than ever. Additionally, the iPad and other iOS devices have Newsstand, allowing you to read some of your favorite subscriptions. Some of my favorite publications I read are MacWorld and The Daily. You can also keep up with The New York Times and more.
When All Else Fails: Donate
If you feel that your all-in-one remote is sufficient, sticky notes are more of your thing, your child is a klutz, and you enjoy the feel of the Sunday newspaper, then the next best thing to do with your old iPad is just to donate it. There are many ways of doing this. The first way is to donate it to a website that will resell it or recycle it, or you can go about selling it yourself on websites like eBay. Some of the best reseller websites include specialty websites, as well as programs through Best Buy and Amazon. Donating or recycling your old iPad will ensure that your old device goes to a good cause for individuals or the environment.
Disclosure: We might earn commission from qualifying purchases. The commission help keep the rest of my content free, so thank you!