BougeRV has entered the market with its Yuma 200W CIGS Flexible Solar Panel, seeking to cater to the rising demands for off-grid power and portable power solutions. As the need for solar energy grows among consumers, BougeRV aims to offer a unique solution that combines adaptability, efficiency, and ease of use.
Disclosure: We received the solar panel from the manufacturer as a courtesy for review purposes. However, the review is intended to provide honest, unbiased insights about the product, based on personal experiences and observations.
Specifications at a glance
| | |
| --- | --- |
| Type | CIGS Flexible |
| Max Power (Pmax) | 200±5%W |
| Solar Cells Efficiency | 16% |
| Max. Power Voltage Vmp (V) | 25±5%V |
| Max. Power Current Imp (A) | 8.02±5%A |
| Open Circuit Voltage Voc (V) | 31.5±5%V |
| Short Circuit Current (Isc) | 8.64±5%A |
| Max. System Voltage | 1000V DC |
| Operating Temperature Limits | -40℉ ~ +185℉ |
| Series Fuse Rating | 10A |
| Temperature Coefficient Pmax | -0.38%/℃ |
| Temperature Coefficient Voc | -0.28%/℃ |
| Temperature Coefficient Isc | -0.008%/℃ |
| Dimensions | 26 x 85.6 x 0.06 inches (66 x 217 x 0.15cm) |
| Weight | 6.39 – 7.05 lbs |
Key Features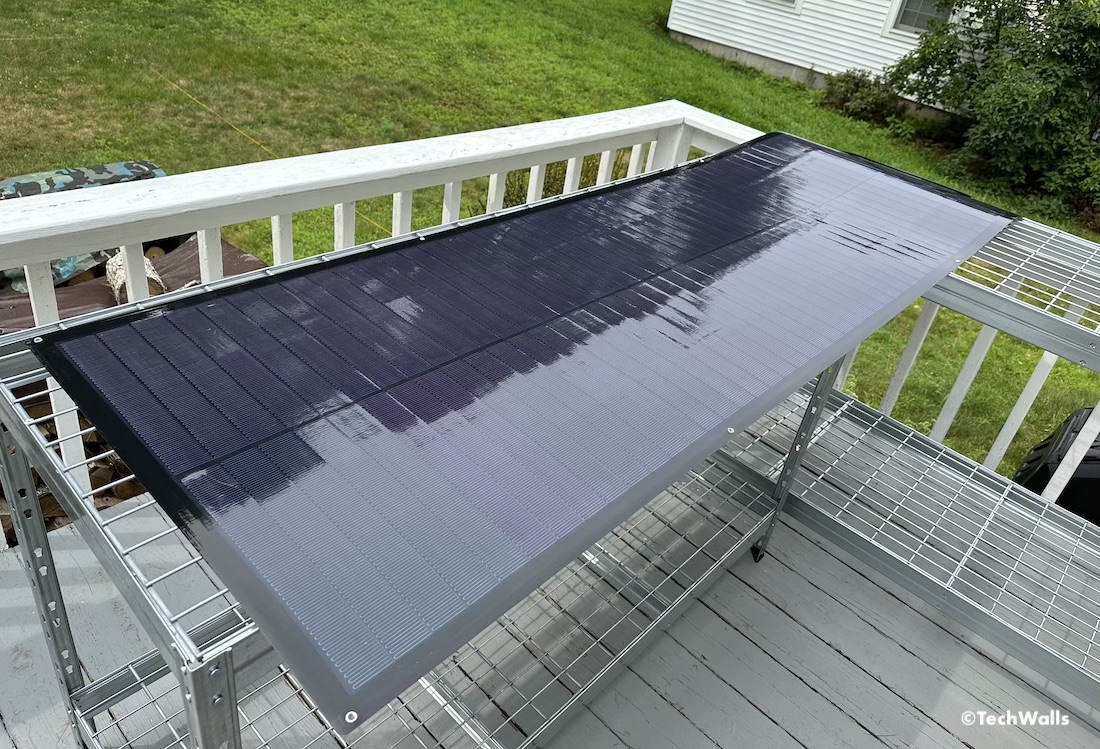 CIGS Technology: Copper Indium Gallium Selenide technology makes the panel more durable, sensitive to light, and ensures a longer productive lifespan compared to conventional panels.
Flexibility: The panel's unique design allows it to be mounted on various surfaces, especially those that are uneven, such as boats, RVs, and field setups.
Efficiency: With a solar cell efficiency of 16%, the panel ensures consistent energy provision, even under low light.
Cost: The panel is priced at a premium price as compared to traditional solar panels.
Power: The panel boasts a maximum power output of 200W ±5%, and operating temperatures ranging from -40℉ to +185℉.
Design: Weighing 6.39 lbs (pre-punched version) and measuring 26″ x 85.6″, the panel offers a maximum bend diameter of 11 inches, making it compact and portable. The power distribution box, which is weather-sealed and IP68-rated for waterproofing, is also a commendable feature.
Mounting Options: Customers can choose between an adhesive tape variant or a pre-punched one, depending on how they want to fasten the panel.
Performance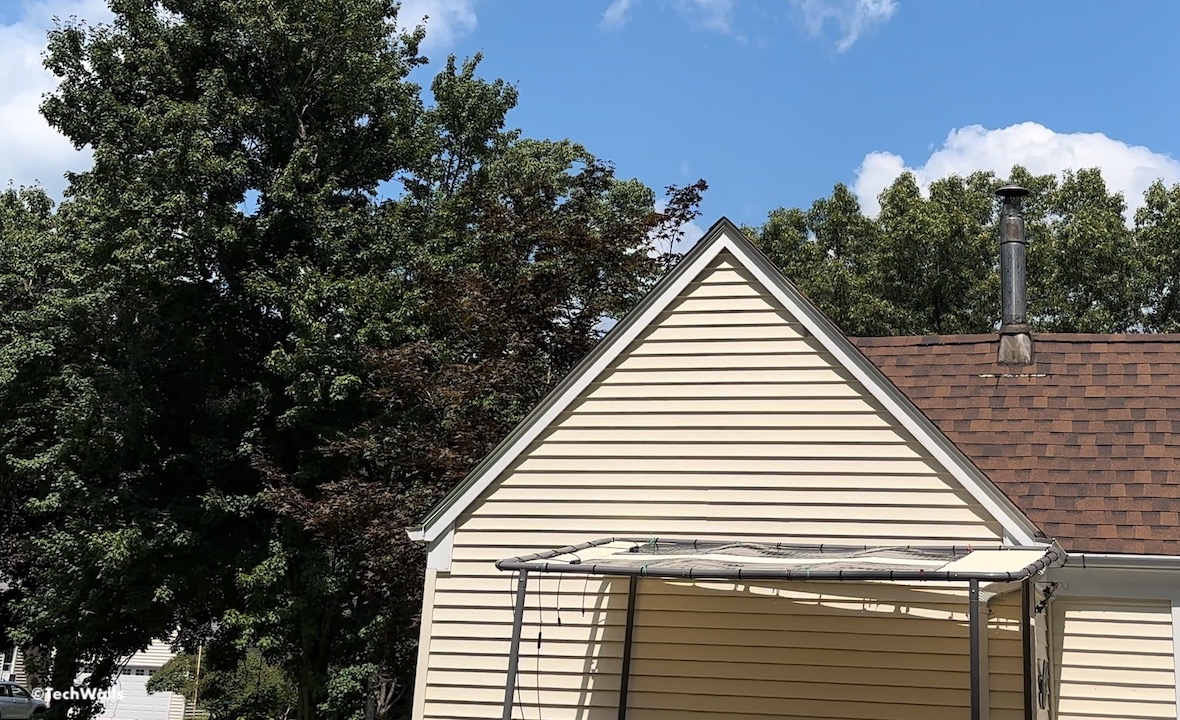 Installation: I opted to install 2 panels atop a gazebo canopy. It's noteworthy that this placement wasn't adjusted for the optimal angle to face the sun.
Ease of Setup: I purchased the pre-punched version, which greatly simplifies the setup process. The panel's dimensions are larger than typical 200W solar panels. However, this is countered by its slender form and reduced weight, making it easy for a single person to handle and set up.
Optimal Setup: Although my setup did not aim to achieve maximum energy retrieval, it is essential to understand that when mounting these panels on mobile surfaces like RVs or yachts, optimal adjustments might also be out of reach. The panel's design is meant to harness sunlight efficiently on such unconventional surfaces, making the most of otherwise lost energy opportunities.
Energy Output:

Optimal Conditions: In conditions where the sunlight was almost directly overhead, a single BougeRV 200W panel managed to generate an impressive 190 watts.
Dual Panel Performance: When I tested with two panels connected, the output soared to around 380 watts.
Adverse Weather Performance: Even on days that were overcast with rain, the panels didn't disappoint, managing to yield between 20-30 watts.

Testing Region and Satisfaction: The tests were conducted during the summer in the North East. Based on the power outputs and the overall performance, I am quite content with these panels.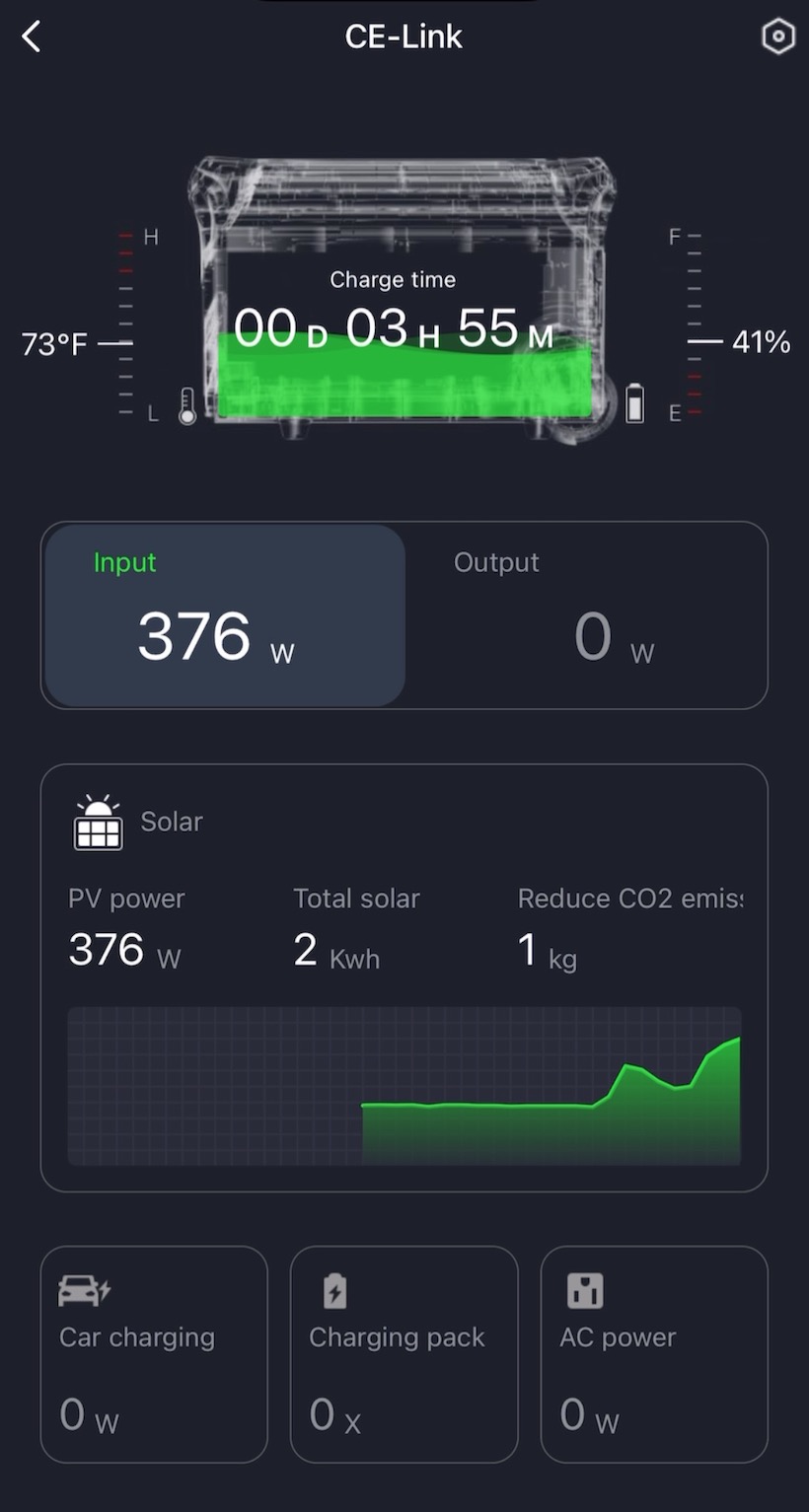 Conclusion
The BougeRV Yuma 200W CIGS Solar Panel is a commendable product for those seeking solar energy solutions. Its flexibility makes it an ideal choice for unconventional mounting surfaces, and the CIGS technology promises efficiency and durability. Despite its size, the panel's lightweight nature and performance in low light make it an excellent option for permanent installations where traditional panels fall short. Whether for RVs, boats, or unconventional roof structures, the Yuma 200W panel is undoubtedly worth considering.
Pros:
Adaptable to curved surfaces.
Lightweight with minimal impact on fuel consumption.
Exceptional low light performance.
Cons:
Requires substantial surface area.
Pricier than regular static panels.
Disclosure: We might earn commission from qualifying purchases. The commission help keep the rest of my content free, so thank you!