If you have been into social networking for the last couple of years, you might have noticed a surge in the frequency of what appears to be fake accounts in Facebook and Twitter.
Online marketers in particular have been facing mounting challenges from the rise of botnets in any social media platform. Aside from that, ordinary users have also been the favorite target of a network of spam-disseminating bots, or spambots.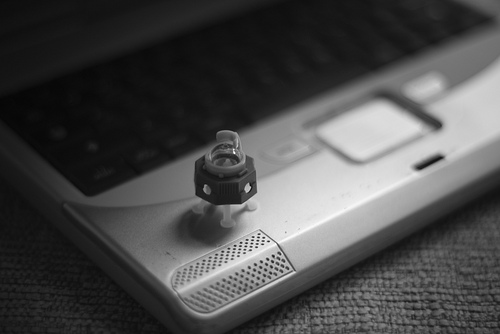 That is so because botnets are the most widely used tools to propagate attacks on unsuspecting users who are likely to fall prey to this deceptive social engineering. Botnets are used to take control of thousands, even hundreds of thousands, of computers from their owners.
Now, cyber crooks have found a way to widen the scope of their malicious activities with the use of what they call social botnets. It's a sort of sound bite that makes you think of a horde of criminals who are out to wreak havoc to the world.
Social botnets operate differently from traditional bots. In a nutshell, traditional botnets target computers and convert them into one of their armies to increase their number. On the other hand, social botnets work to focus their attack on social networking sites. These kinds of bot are intended to create a broad network of fake profiles whose aim is to share malicious links to try to dupe potential victims into their scheme.
These fake profiles reach large counts and various software programs to create even more networks of fake social media users. There are a few, popular methods currently used by hackers to do this.
One of the techniques used in social botnet attacks is a torrent of retweets. This means spreading malicious links contained in twitter posts through retweet storms. The alpha is created by a single fake profile and then scattered by hundreds of thousands of social botnets. The goal is to lure even a single unsuspecting user into clicking the link.
Another popular method is phishing attacks. This form of social engineering come often in emails and the sender will pretend to be someone you know in order to convince you to submit sensitive data such as email address, password, username, SSS number, even credit card number. In addition to emails, phishing campaigns can also be launched in Facebook, Twitter and other social media platforms.
For some, it is easy to identify a phishing scheme. But still a considerable number of users fall victim to this deceit.
Disclosure: We might earn commission from qualifying purchases. The commission help keep the rest of my content free, so thank you!