It could be challenging for first-time parents to take care of their newborns and toddlers without helps. New parents could easily become desperate due to lack of sleep or losing the balance of their own life. In this case, finding good assistance is significant. In this post, we are checking out a nursery bundle from bonoch, including an OK-to-Wake Clock and a baby monitor, which have brought me some reliefs from taking care of my kids.
Unboxing Video
bonoch HD Video Baby Monitor
Baby monitors have been proved to make parenting easier. Our babies need our attention all day but we can't stay in the nursery at all times. The device allows us to watch, entertain, and calm our child from anywhere. That's the reason why I recommend any new parent to buy a baby monitor.
The bonoch baby monitor includes 2 devices which are a camera and a display. What I love the most about the system is its simplicity; It doesn't require any complicated setup like others. Basically, I just need to plug the two devices to power outlets and they are connected instantly. Since it doesn't require a Wi-Fi connection, you also don't have to worry about your privacy or any hacker could tamper with the camera. It uses a 2.4GHz FHSS wireless connection which ensures a secure live stream that is only available for you.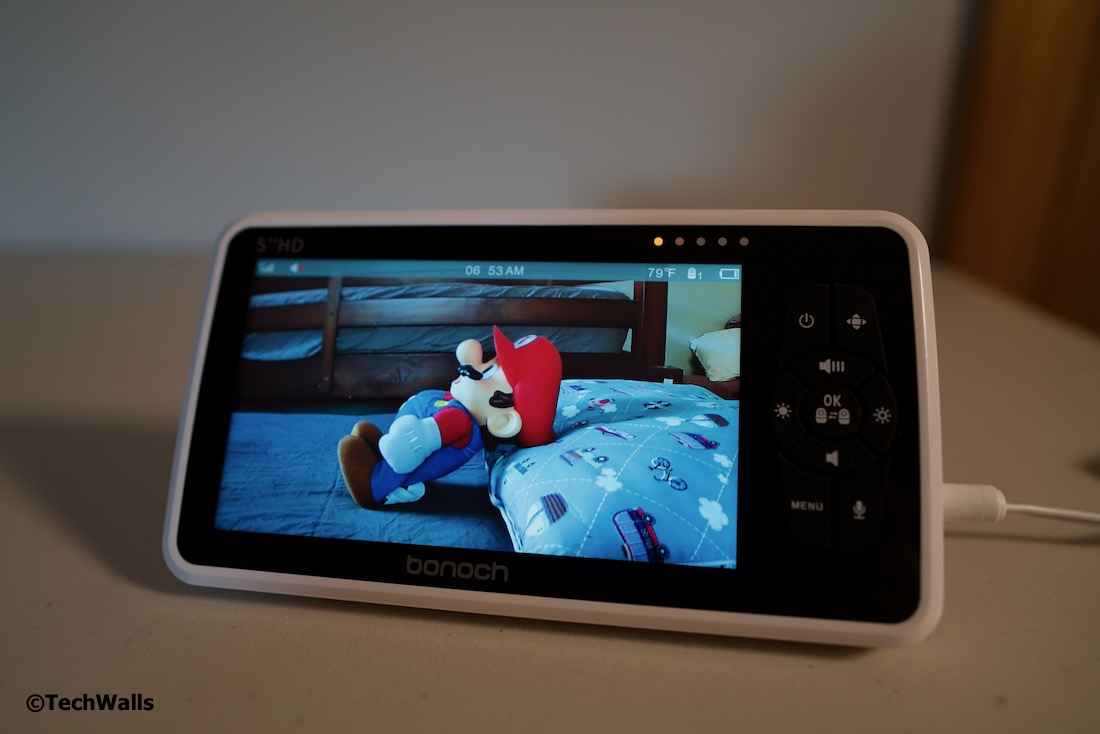 The display features a large 5-inch HD 720p screen and it looks sharp and clear enough in my test. When you need to look closer, you can zoom in up to 4x. When your baby is sleeping, you also don't need to turn on the light in the nursery because the camera features an auto night vision which can provide a clear image in a dark room.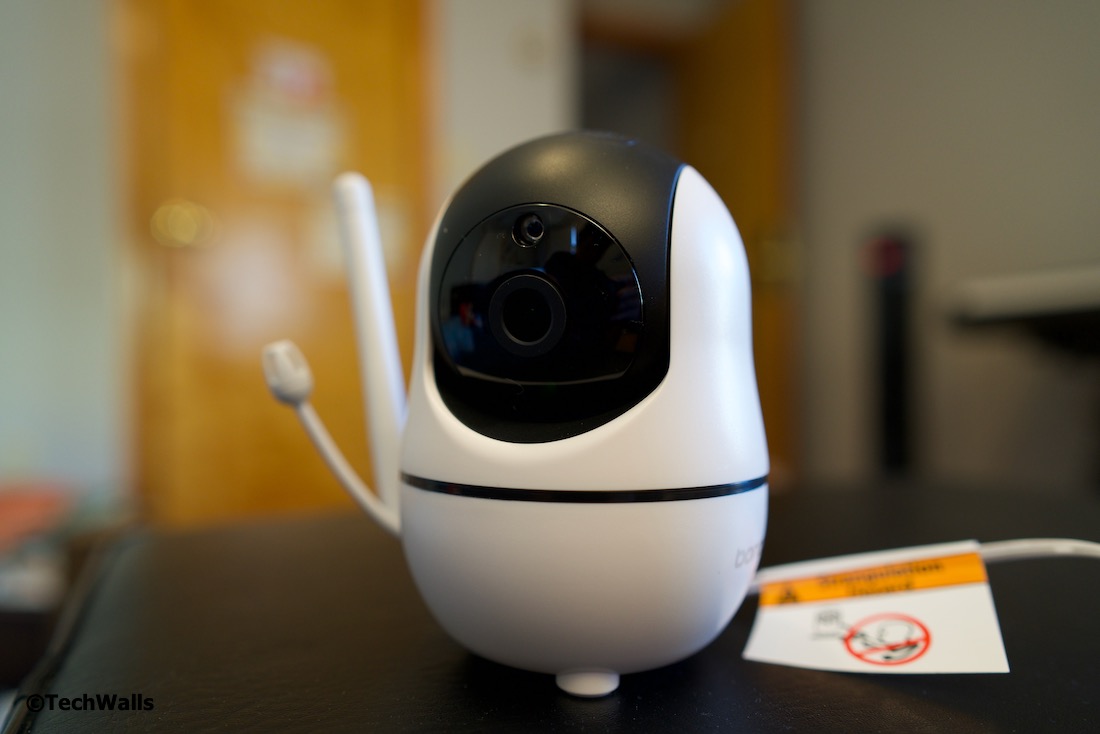 Another nice feature is the built-in 4,000mAh battery of the display. That means you can keep track of your baby anywhere around your house and don't need to plug the display into any power outlet. The wireless range could reach 1,000 ft in a wide barrier-free area. The battery is good enough for a whole-day usage. If you turn on the screen, the battery could last 8 hours. You don't need to turn on the screen continuously because the VOX mode will turn it on automatically when it detects a loud sound like crying or shouting.
All control buttons are placed on the right side of the display. Here you can rotate the camera, tilt it up/down to look around the room, turn on music, adjust volume, or press on the microphone button to talk to your kid.
When I had my first kid, both my wife and I had sleep deprivation when we let my daughter sleep separately in the nursery. We constantly had to get out of bed to check on my kid and couldn't have a good sleep for a year. It took a while to recover from the sleep disorders; When we had the 2nd kid, we had to figure out solutions to give us convenience and peace of mind. I am so glad that baby monitors were more popular and cheaper, so we gave it a try and were surprised with the effect. The bonoch monitor is not only affordable but also delivers everything in my checklist like 2-way audio, night vision, temperature monitoring, pan options, and great video-streaming quality.
bonoch OK-to-Wake Clock
The OK-to-Wake Clock is included in the bundle and it is a very nice device for new parents to have. It's not just a simple clock, it is actually a 3-in-1 device. Firstly, it is a smart sleep trainer, one of the most significant features. As kids in younger age has no clear concept about time, and it's even harder for them to read a clock, parents could use this OK-to-Wake Clock to schedule their sleeping time and train their toddlers to know when is time to sleep or wake up by setting up different light colors and sounds as signs for sleeping and waking up.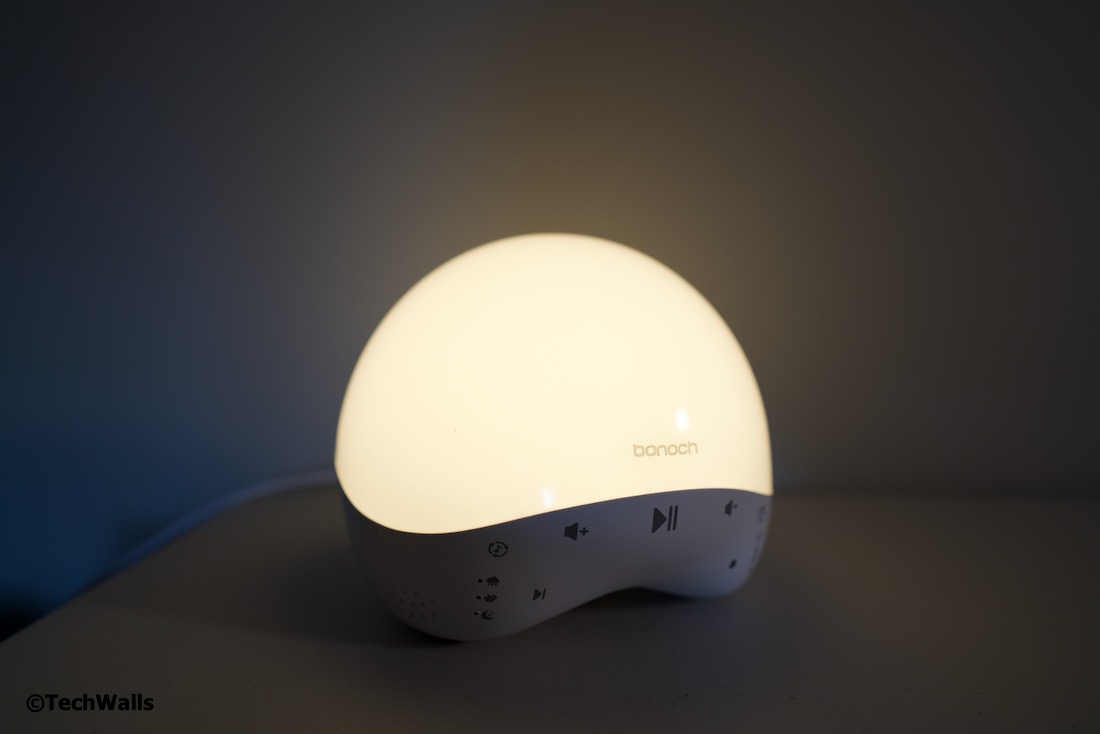 Running the sleep training program enables you to have a good night time sleep as your toddler won't be waking you up in the very early morning. To better use the sleep scheduling program, I would suggest you to download the bonoch baby app so that you could customize specific colors and sounds flexibly for your little bun.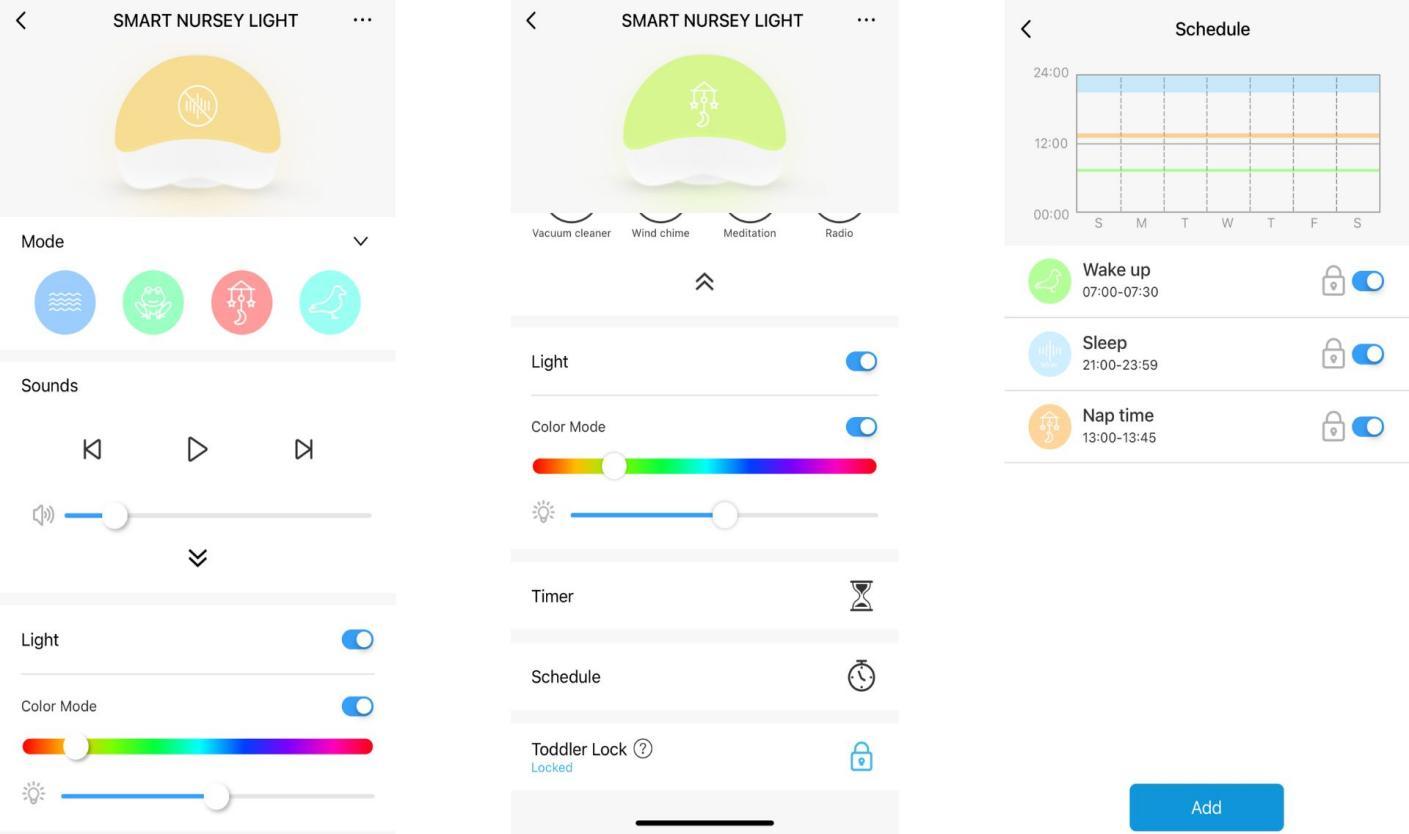 Secondly, it is a night light with multiple lighting options and you can adjust it within the app. Finally, this is a sound machine, you can play different sleep, nature, or animal sounds. The sound effects would be helpful in soothing your baby at night. When your baby wakes up in the middle of the night, you can just turn on the white noise or any other soothing sound without walking into the room. Specifically, here are all the sounds available:
10 Nature Sounds: rain, flame, wave, waterfall, drip drop, stream, autumn leaves, wheat, fountain, and wind.
8 Sleep Sounds: white noise, pink noise, fan, vacuum cleaner, meditation, wind chime, radio, and lullaby.
7 Animal Sounds: frog, cricket, farm, sheep, seagull, napping cat, and cuckoo.
The device is supposed to be used for kids but it can be useful for adults as well. It is compatible with Amazon Alexa, so you totally can use your voice to turn it on/off.
I really like its sleep training function as it does help my wife and I gain more sleep at night and our child starts to get used to this colored clock and aware of when to wake us up.
Customers can enjoy 20% off with an Amazon coupon code of 7PUA34KK valid from 2022/06/30, 04:00 PDT to 2022/07/11, 23:59 PDT when buying bonoch Nursery Bundle. This is even cheaper than many similar baby monitors on the market. I like the night light while the baby monitor is plug-and-play and safe to use for your kid.
Disclosure: We might earn commission from qualifying purchases. The commission help keep the rest of my content free, so thank you!