The recent trend of spring camping has created a surge in demand for power solutions that allow individuals to escape the hectic city life and experience the serenity of nature. A common obstacle faced by these adventurers, however, is the constant challenge of mobile power shortage.
Disclosure: This is a sponsored article; We were compensated to publish it on our website.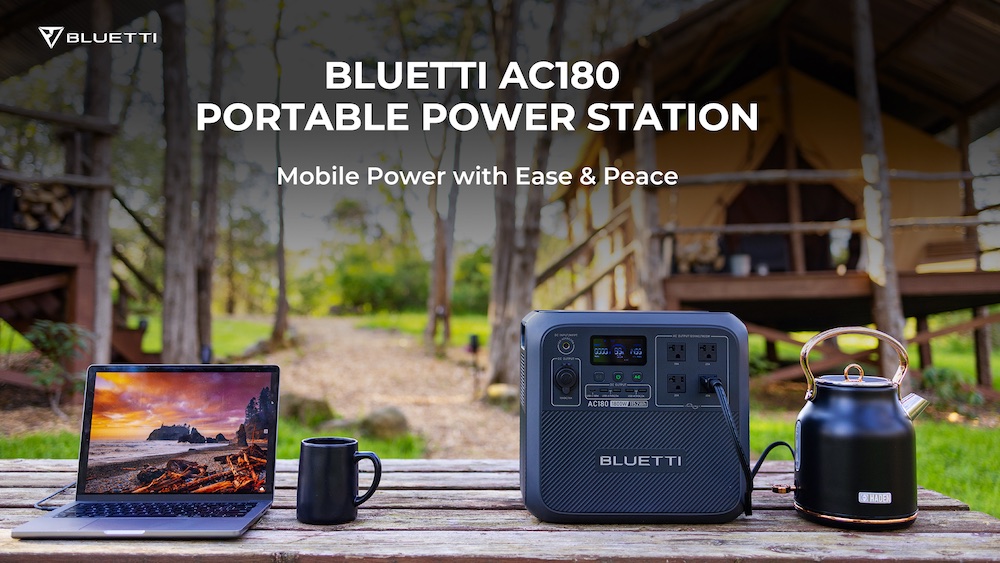 Leading the vanguard in energy storage solutions, BLUETTI is all set to introduce their latest model – AC180, on June 15. Continuing the legacy of its predecessors such as the EB150 and EB240, the AC180 portable station boasts an array of enhancements that heighten its function as an ideal power solution for emergency backups, unexpected blackouts, excursions, and more.
Embracing the Wilderness with Enhanced Capacity
The AC180 is specifically engineered to support an off-grid lifestyle, equipped with a robust 1800W constant output power and a 1152Wh capacity. It is capable of meeting virtually all power demands of essentials in both home and outdoor settings. A unique feature of the AC180 is its Power Lifting Mode, delivering a 2700W output to easily run high-power devices such as kettles, hair dryers, and microwaves.
The AC180 can be paired with either a B230 or B300 external battery, functioning as a power bank for extended energy requirements. The AC180+B230/B300 bundle also includes a complimentary P090D to DC7909 connection cable worth $89.
Portable Power for Travelling
The AC180 embodies the concept of 'pack light, travel far'. With its compact dimensions of 340mmx247mmx317mm (H x W x H) and a weight of 17kg, it enables easy transportation and minimal space occupancy in your vehicle, making it an excellent companion for your camping journey.
Fast Charging for Continuous Power Supply
Adventure enthusiasts will find the AC180's Turbo Charging capability especially useful. Capable of up to 1440W Turbo Charging, it allows 0-80% SOC to be achieved in roughly 45 minutes. By the time you're packed and ready for the journey, your AC180 will be fully charged and prepared as well.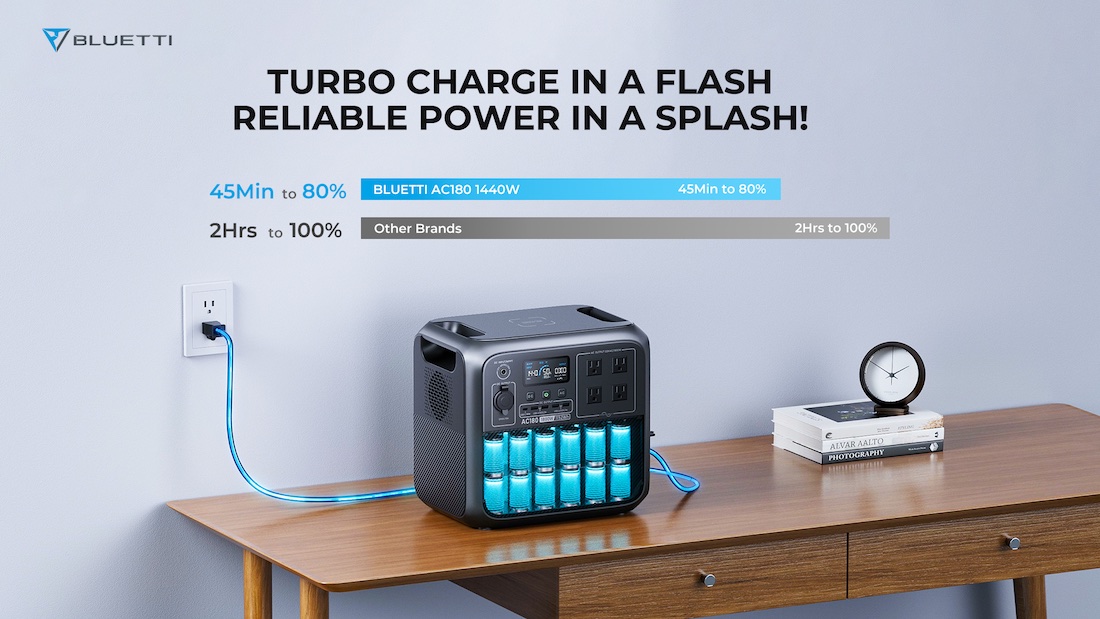 Reliable Power Supply with UPS
Equipped with an Uninterrupted Power Supply (UPS) system, the AC180 ensures that no data is lost, and no hardware is damaged during a power outage. It detects power blackouts immediately and switches over seamlessly within 20ms.
Guaranteed Performance and Safety
Emphasizing durability and safety, BLUETTI integrates LiFePO4 battery cells into the AC180 and provides an extensive 5-year warranty. This commitment to high security and longevity significantly distinguishes it from competitors.
The AC180 also features a 1.7-inch LCD display with an enlarged font for easy monitoring of power consumption and system status. The intelligent BLUETTI app allows real-time monitoring and makes system adjustments effortless.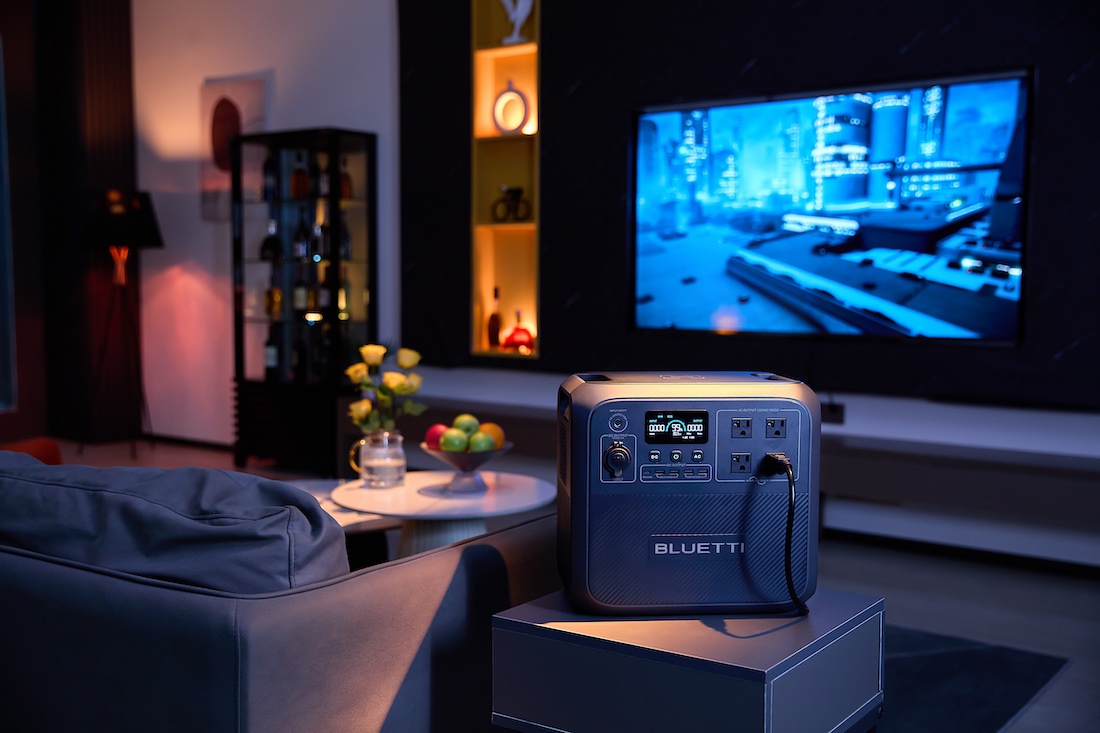 James Ray, BLUETTI's marketing director, stated, "We are committed to fostering innovations that cater to the growing market demand. We've envisioned a power station that perfectly blends portability, capability, and cost-effectiveness, and now, we've actualized it with the AC180."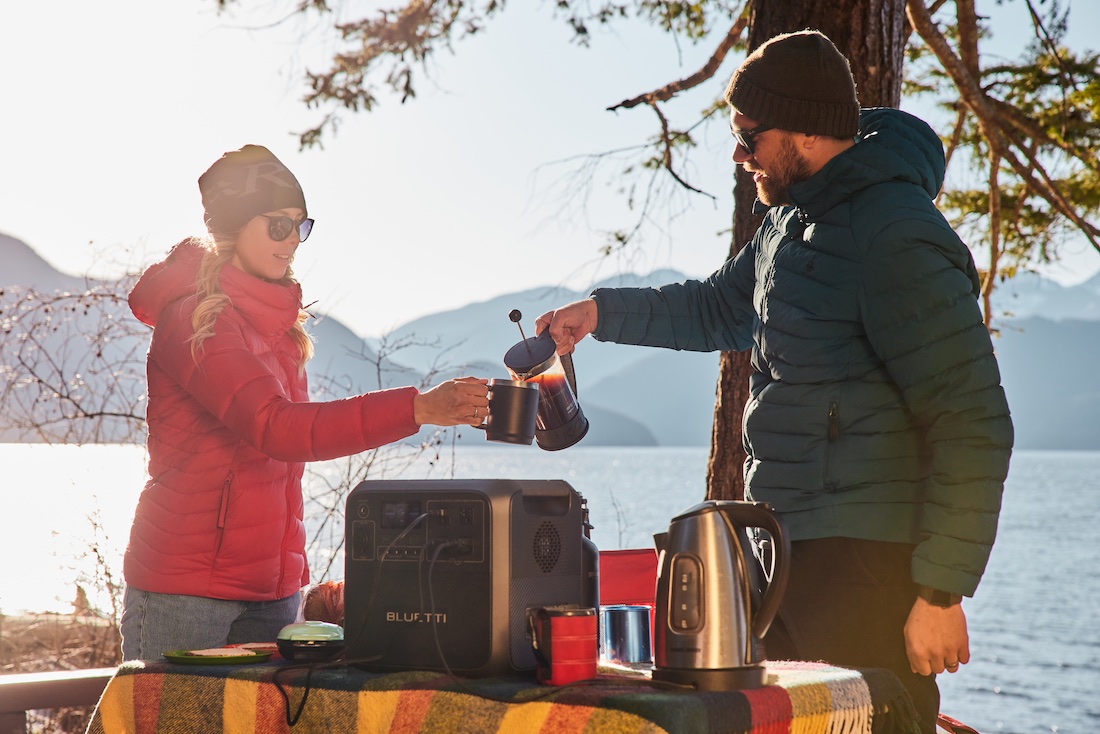 Availability
The much-awaited AC180 will officially launch on June 15. While the debut price is yet to be confirmed, it's expected to be the most cost-effective power station on the market, making it worth the wait.
Disclosure: We might earn commission from qualifying purchases. The commission help keep the rest of my content free, so thank you!