The long, harsh winter is finally coming to an end; The winter time was dark and daunting with long nights, so we can't be more excited with the blossoming of spring. It is time to get outside, reconnect with nature, feel sunbeams on our skin, and hear birds singing. To fully enjoy the beautiful season, you will need to have a reliable source of power to spend a whole day or two outdoors. BLUETTI has kicked off its spring sale 2022 campaign with many discounts across its product lineup.
Disclosure: This is a sponsored article; We were compensated to publish this post on our website.
AC200P – Versatile Power Station
The BLUETTI AC200P with 2000Wh power capacity can power many devices at the same time. It uses a LiFePO4 battery pack which could last over 3500 charge cycles. It features a high AC inverter load of continuous 2000W and Surge 4800W, so it can not only charge your mobile devices or laptops but also larger home appliances and power tools. You can recharge it by plugging to any power outlet in your house or use solar panels to recharge outdoors without any electricity cost. The station supports up to 700W solar input, so if you have good amount of sunlight, it can be fully charged in just 4 hours.
The AC200P has a compact design which makes it suitable for campers or RV enthusiasts. It is also powerful enough to be used as a power backup in case of power outage or emergencies. During the spring promotion, you can buy the BLUETTI AC200P for just $1499 ($200 off its original price).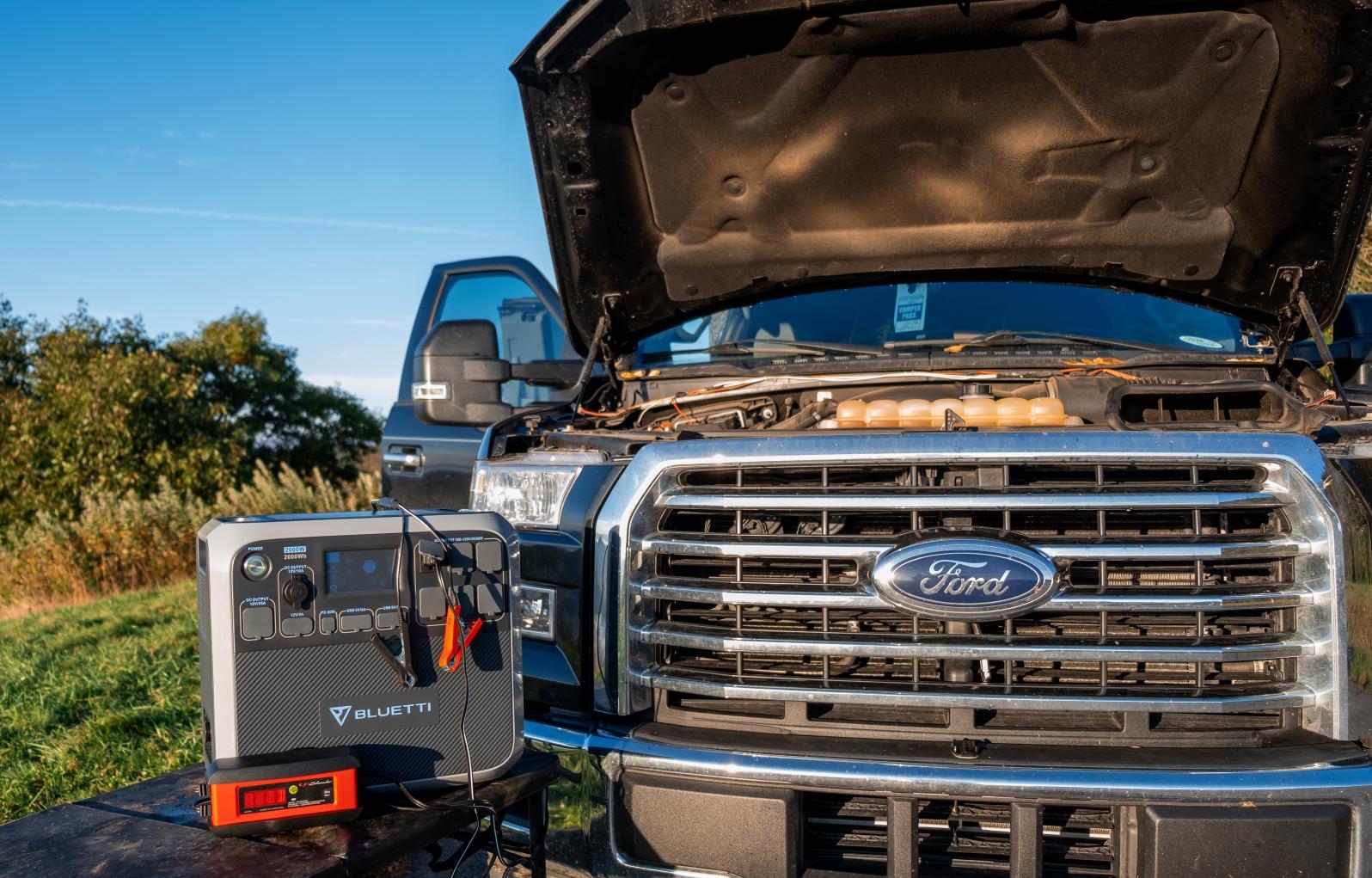 The BLUETTI AC300 and B300 were released later last year and the combo has been highly praised for the modern design and great expandability. The AC300 doesn't have an internal battery pack but it features a 100% modular design. When buying this combo, you can hook it up to the B300 battery pack for a complete power station. Notably, it can be connected to four B300 unites (3,072Wh storage capacity for each) so that the total capacity is expanded to 12,288Wh. You can also go extreme by purchasing a Fusion Box Pro and connect the 2 systems to bring the total capacity to 24,576Wh and power output to 6,000W.
The AC300 features a 3000W pure sine wave inverter and supports 2400W MPPT solar charging input. In this Spring Sale, we can get $200 off and buy this combo for $3,599.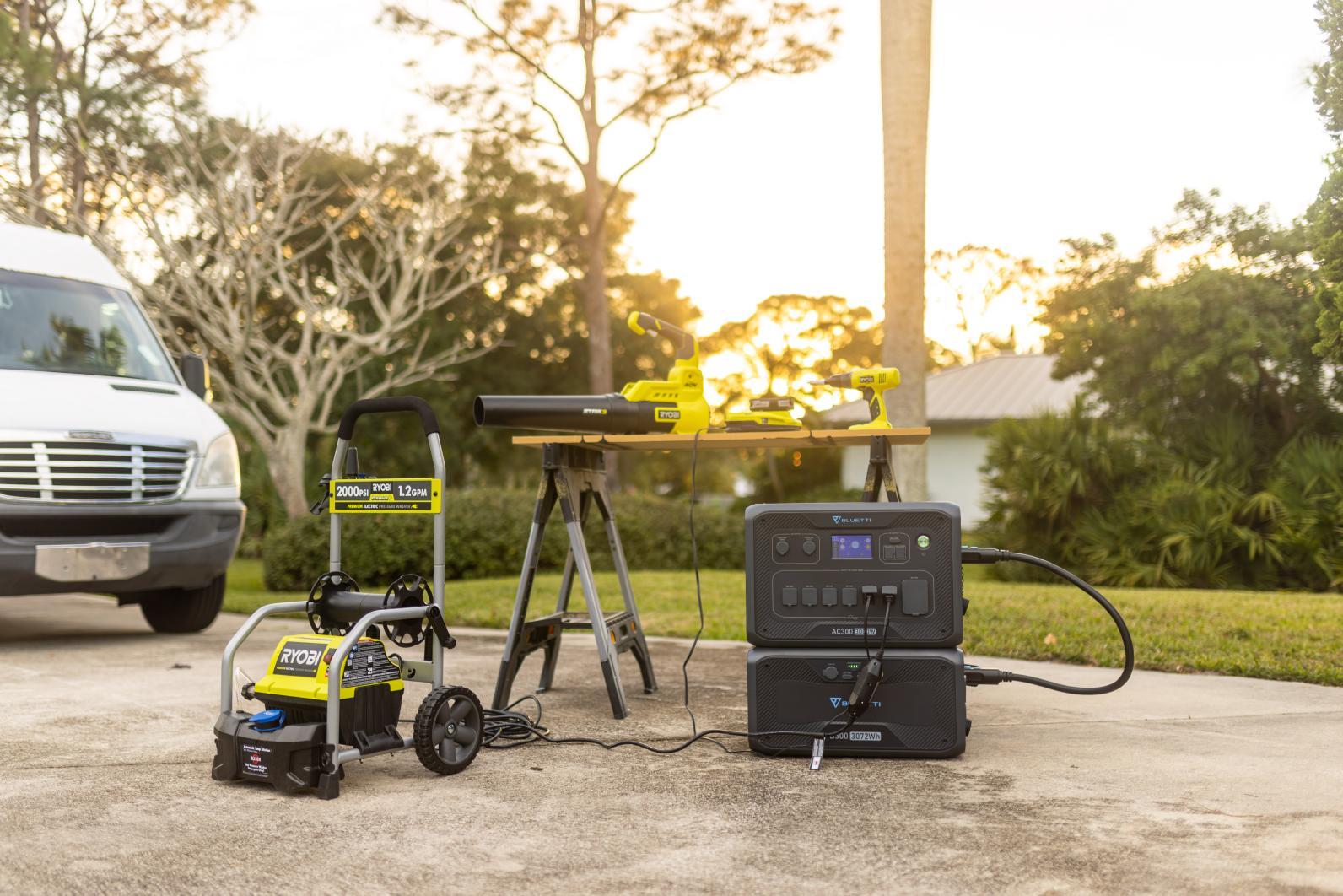 AC200MAX Mid-weight Power System
AC200MAX is the first modular solar power station from BLUETTI. It is expandable by connecting to up to 2 battery modules like the B230. It is powered by a 2,048Wh LiFePO4 battery pack with up to 3,500 cycles and a 2200-watt pure sine wave inverter. It supports up to 900W of solar input and 500W through AC charging. And of course, you can control and monitor the AC200MAX remotely using the BLUETTI app. The AC200MAX is going on sale for $1,999 now.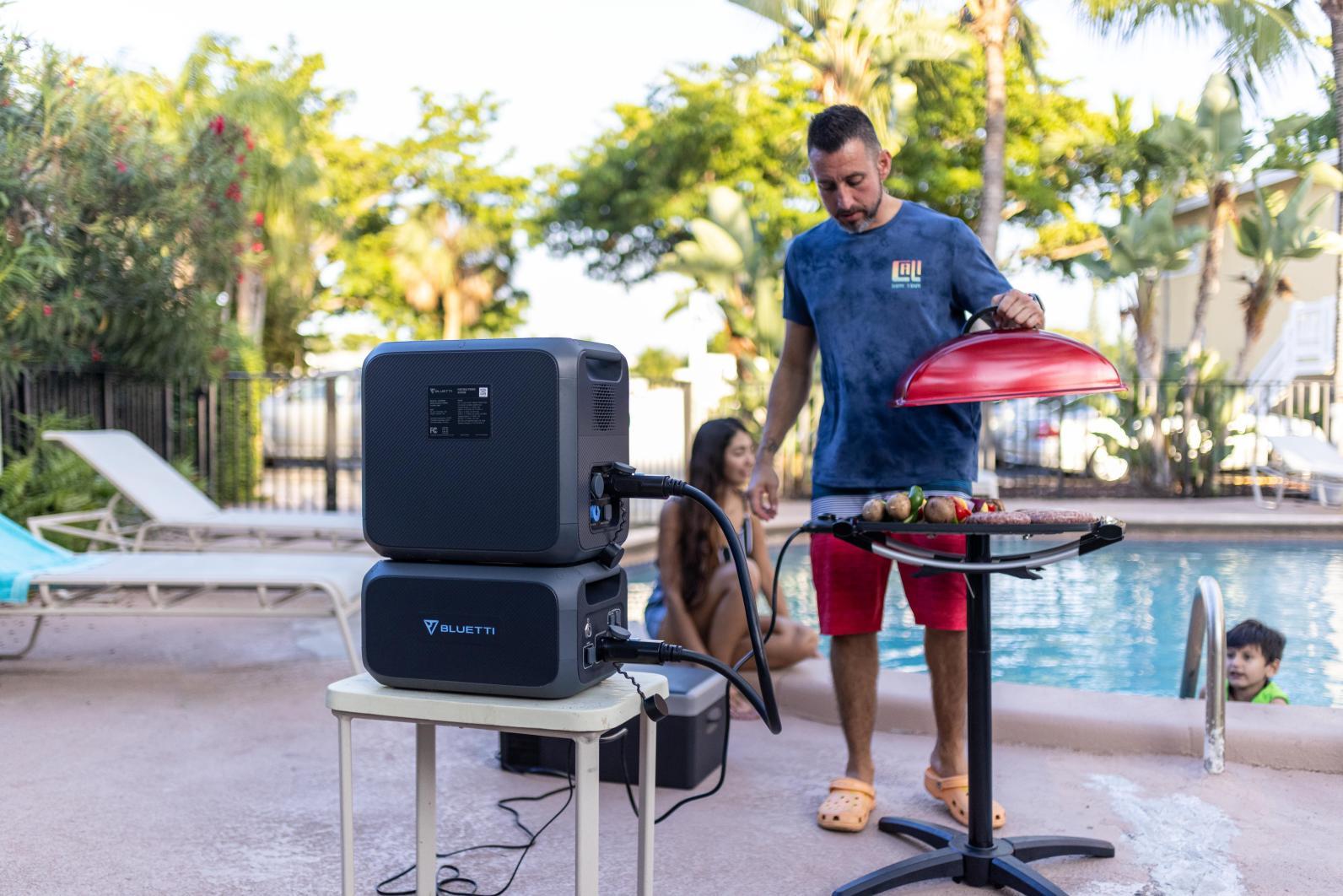 EB55 & EB70 – Portable Power Station
The EB55 and EB70 are portable power stations built for people who are always on the go. They come with a compact design, the same 700W inverter with a combination of 200W AC and 200W solar input for quick charging. Their storage capacities are 537Wh for EB55 and 716Wh for EB70. Notably, it is equipped with a 15W wireless charger and many outputs to power up over 10 devices simultaneously.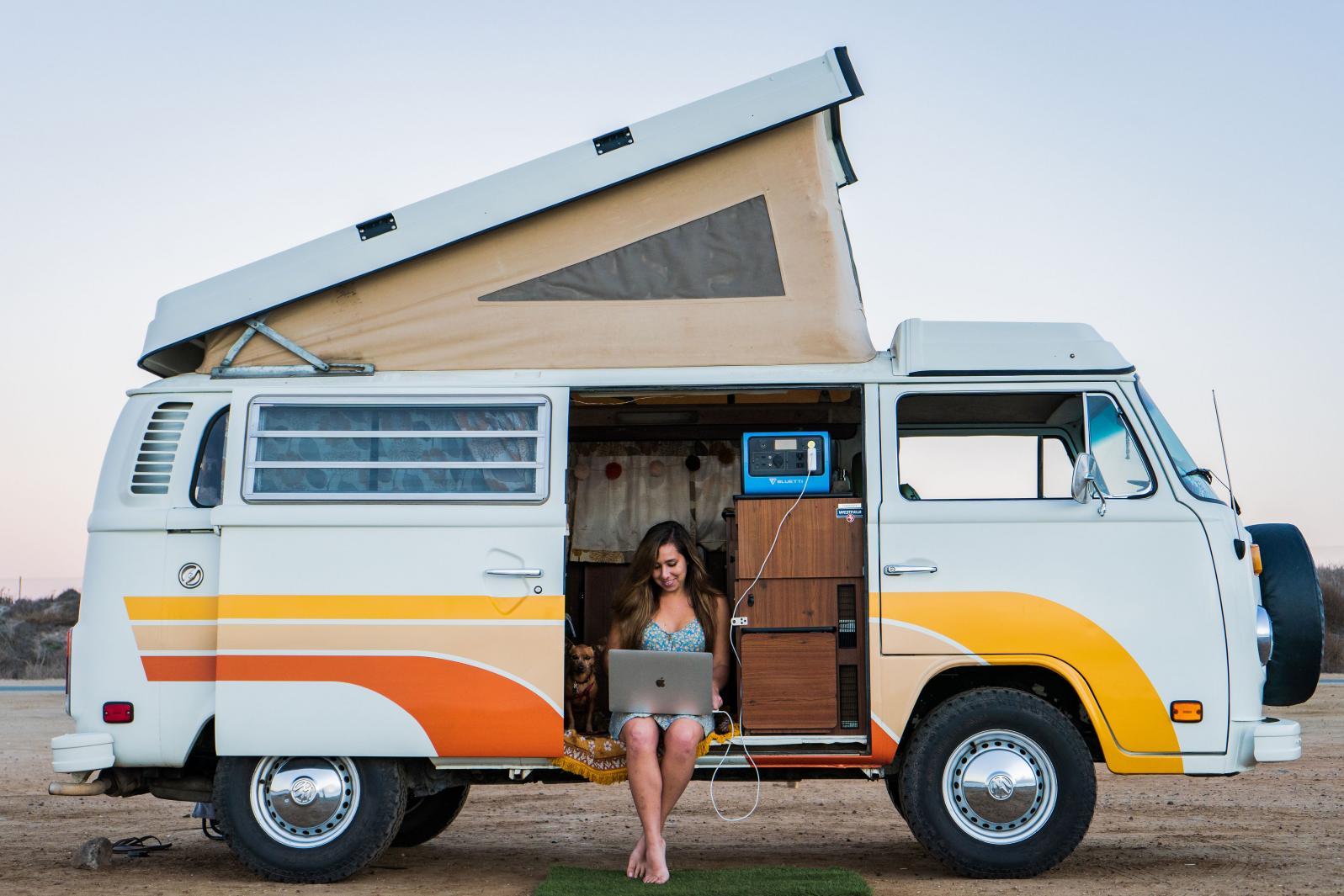 BLUETTI is offering a lot more bundles on sale during the Spring promotion, you can check out all deals at bluettipower.com. The campaign starts at PST 6:00PM on Feb 22 and will end at the same time on Mar 14.
Disclosure: We might earn commission from qualifying purchases. The commission help keep the rest of my content free, so thank you!