BLUETTI, a well-known brand in the solar generator industry, is excited to announce a special promotion called "The Sun Shines Wherever You Go" that will run from January 10th to 25th, 2023. This promotion is to celebrate the new year as well as the release of their latest portable solar panels, the PV68 and PV420.
BLUETTI Hero Recruitment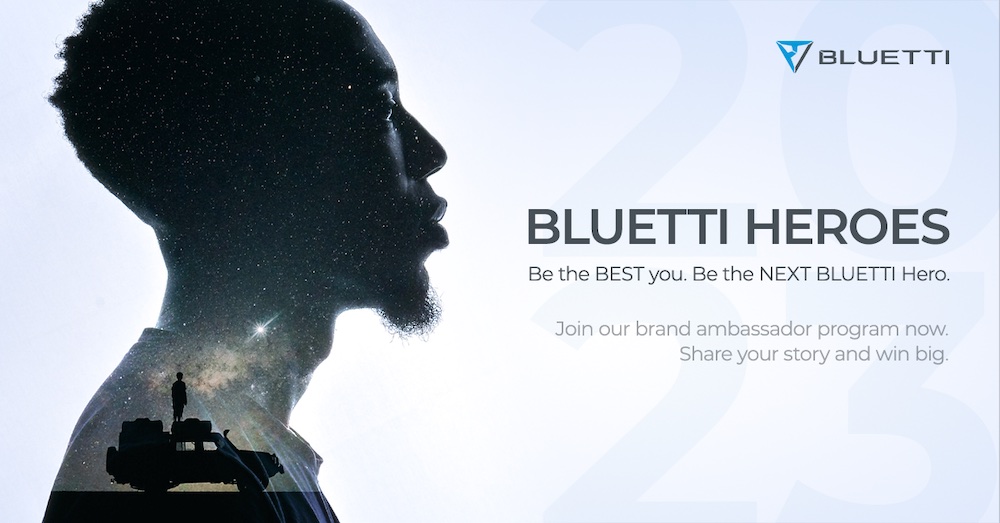 In addition to the new solar panels, BLUETTI is also launching the "BLUETTI Heroes" program, which is a call for stories from global users about their experiences and the impact that BLUETTI products have had on their lives. The company is looking for 15 applicants to be featured in a documentary, and each hero will receive a BLUETTI product valued at $1000 as a gift. So far, the event has seen four heroes showcase their unique lifestyles on BLUETTI's YouTube account. Some of them have found that road trips, camping, and off-grid living in a van or RV have become more accessible and enjoyable thanks to BLUETTI solar generators and panels. They have been able to live sustainably and are no longer plagued by power shortages. Additionally, the program has inspired people who are dealing with frequent power outages in disaster-ravaged areas to share their stories. Using the BLUETTI backup system as a household emergency power source, these heroes have been able to keep the lights on and stay worry-free during power outages.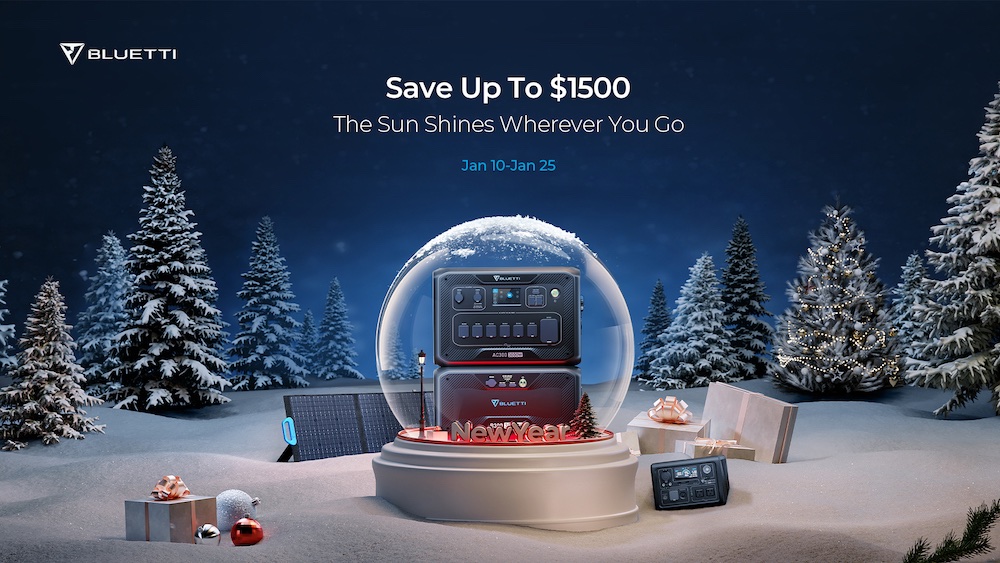 New Year Deals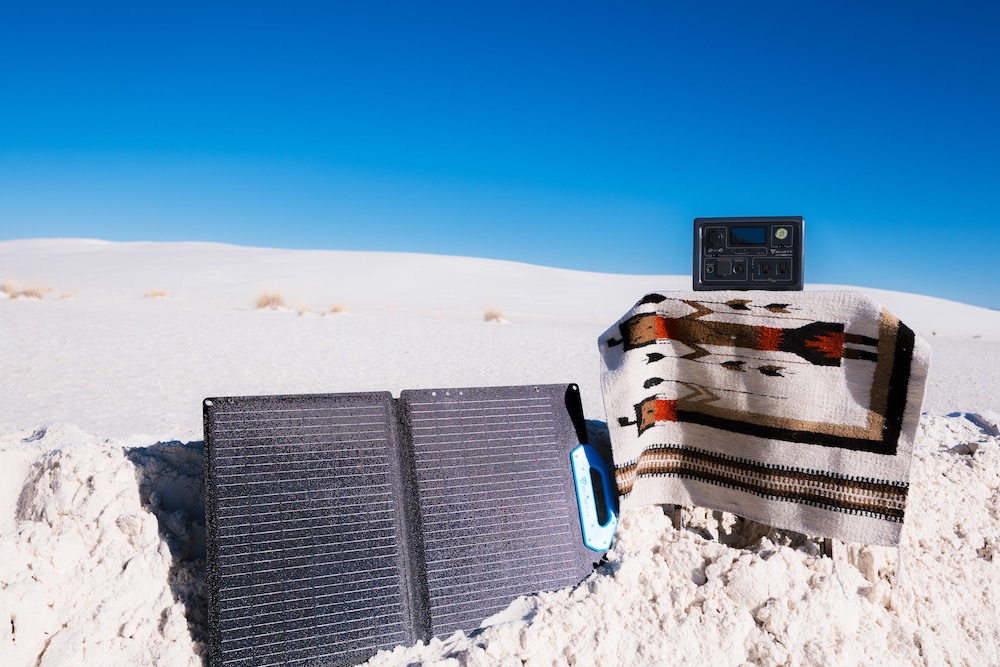 PV420: $1099 -> $899
PV68: $199 -> $99
These new solar panels are made from high-quality monocrystalline silicon and coated with ETFE, which allows for a 23.4% conversion efficiency and a longer lifespan. The PV68 is particularly lightweight, weighing only 3.4kg and producing 68W of power from sunlight. This makes it perfect for outdoor activities, such as camping and road trips. The PV420, on the other hand, is more powerful, producing 420W of power, but is still foldable and can fit in a car trunk.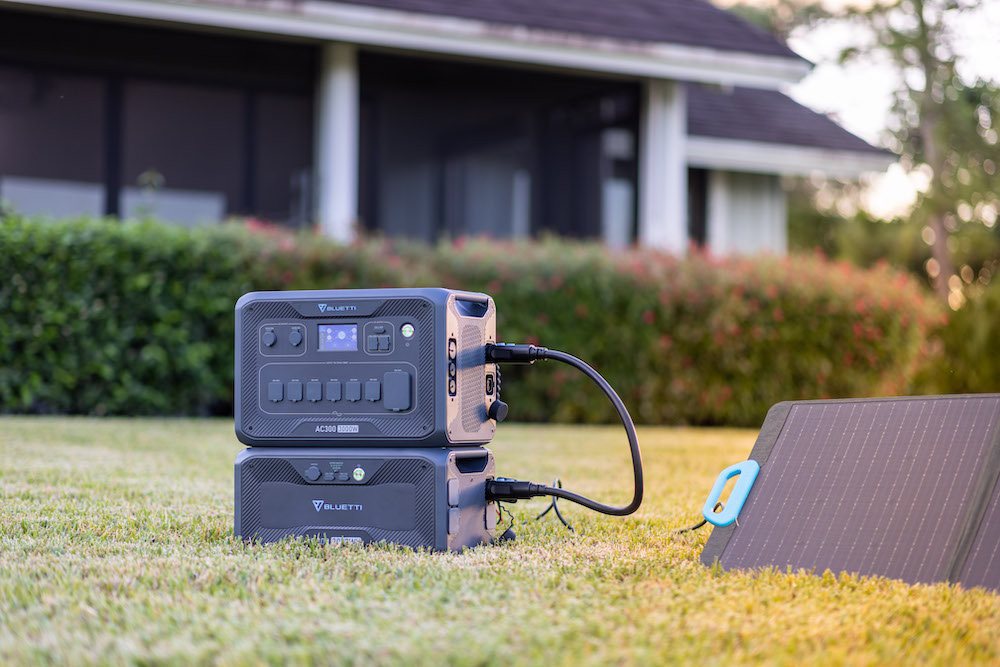 AC300 + 2xB300: $6297 -> $5099
AC300+B300+2PV420: 6296 -> $5099
BLUETTI also offers other products, such as the AC300+B300 modular power backup system. This system is designed with a modular and stackable approach that allows for easy upgrades to a whole house power system. It can hold up to 12,288Wh when four B300 expansion batteries are connected, and can power all regular home appliances with up to 3,000W continuous output and a 6,000W surge capability.
AC200MAX+B300 Starts at $3499(was $4098), Save $599
AC200MAX+3*PV200 Starts at $2799(was $3396), Save $597
The AC200MAX is another all-in-one power beast that offers expandability options and can deliver 2,200W power for multiple devices via its 14 outlets, along with two wireless charging pads on the top.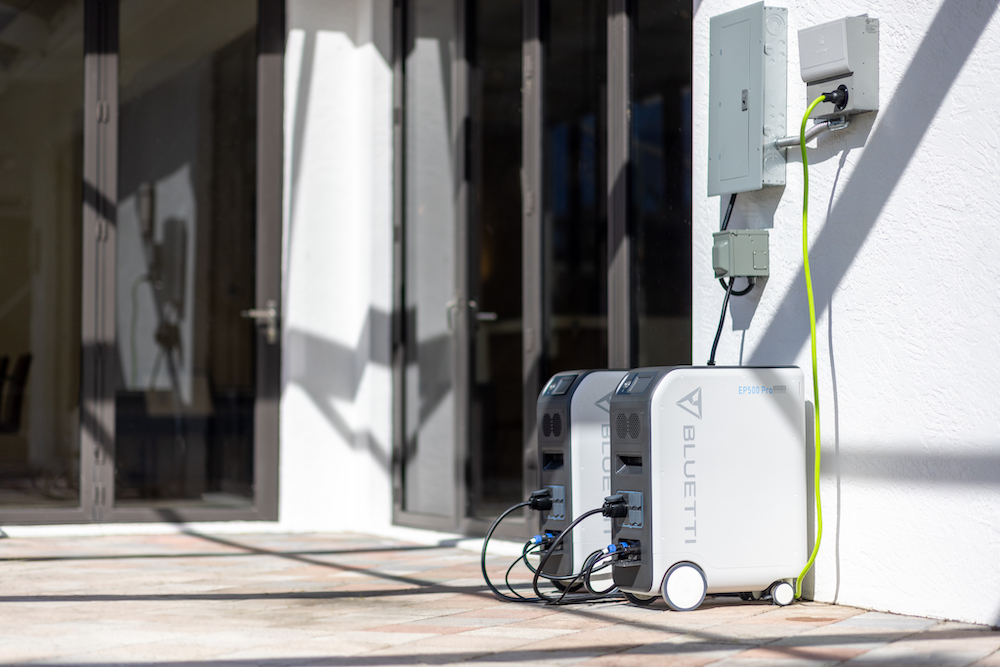 EP500: $4999 -> $3999
EP500 + 4xPV200: $6995 -> $5699
The EP500, with 5,100Wh capacity and a 2,000W inverter, is perfect for off-grid living, RVing and camping. It can be easily transported with 4 wheels on the bottom and it can power all your power-hungry electronic devices and appliances. It also supports 24/7 UPS to protect essential loads from outages and split-phase bonding to provide 240V power for high-powered devices.
BLUETTI is dedicated to providing its users with the best products and experiences possible. The company's new portable solar panels, PV68 and PV420, are perfect for outdoor activities, and their "BLUETTI Heroes" program is an opportunity for users to share their stories and the impact that BLUETTI products have had on their lives. BLUETTI also offers other products, such as the AC300+B300 modular power backup system and the AC200MAX, which are designed to meet different power needs. The company's promotion "The Sun Shines Wherever You Go" and discounts on these new products make it a perfect time to invest in BLUETTI's innovative and reliable solar generators.
Disclosure: This is a sponsored article; We were compensated to publish it on our website.
Disclosure: We might earn commission from qualifying purchases. The commission help keep the rest of my content free, so thank you!