Renowned portable power station brand, BLUETTI, has initiated an innovative trade-in program that facilitates an easy upgrade for customers while simultaneously minimizing their ecological footprint. This initiative, aptly tagged "Upgrade with Ease, Save the Planet with Us," reflects BLUETTI's commitment to fostering sustainable living and curtailing electronic waste. By participating in the BLUETTI Trade In program, customers can economize on their purchases of new BLUETTI Power Stations, whilst contributing to environmental preservation.
Disclosure: This is a sponsored article. We were compensated to publish it on our website.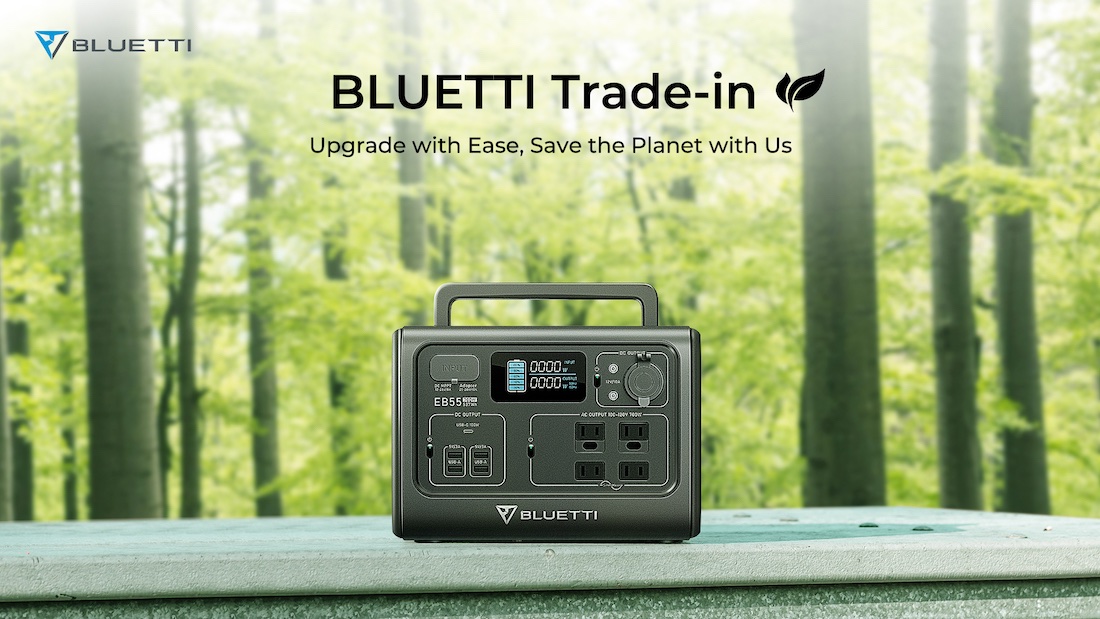 The BLUETTI Trade In program enables customers to exchange their old EB55, EB70, and EB70S devices for a universal coupon, which can be employed to garner savings on fresh BLUETTI products. This green-friendly initiative ensures that the traded devices are either passed on to new users or responsibly recycled.
This Trade-In Program, currently open to customers in the United States and Europe, is a straightforward process. Customers assess their units, submit a trade-in request on the BLUETTI website, and then ship their units back to BLUETTI following an agreement on the estimated trade-in quote. Post inspection, if the unit is functional as stated, customers can opt for a trade-in coupon for subsequent purchases or get a refund with the new order. If the unit is deemed non-functional, a revised trade-in value is proposed. The customer can choose to accept or reject this offer. A rejection results in the return of the unit, with the customer bearing all shipping costs. The program presents a variety of upgrade options, including models like the AC200Max, AC300+B300, and AC500+B300S.
AC200Max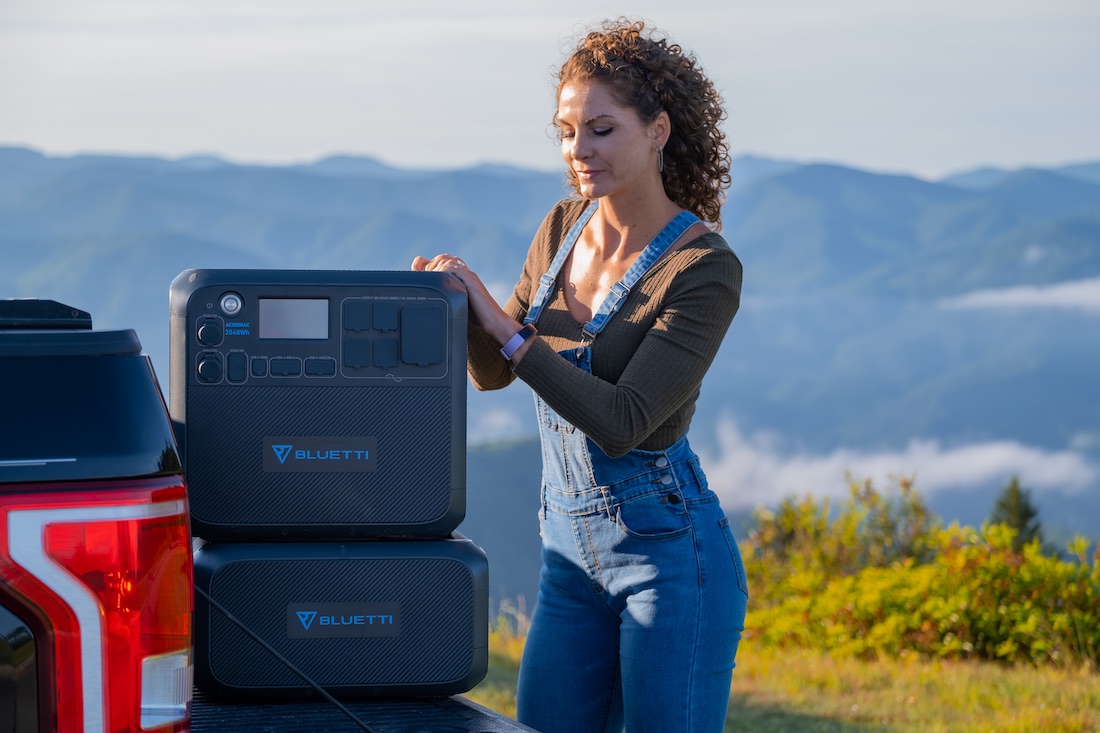 The AC200Max model, offering superior battery and additional features compared to the EB55 and EB70S, is a preferred choice. It boasts an extendable capacity ranging from 2,048Wh to a maximum of 8,192Wh or 6,144Wh with B230/B300 expansion batteries. With its 2,200W power and 16 outlets, it can charge a vast range of devices, making it a reliable power source. The AC200Max also features Bluetooth capabilities for real-time power monitoring via the BLUETTI app.
AC300+B300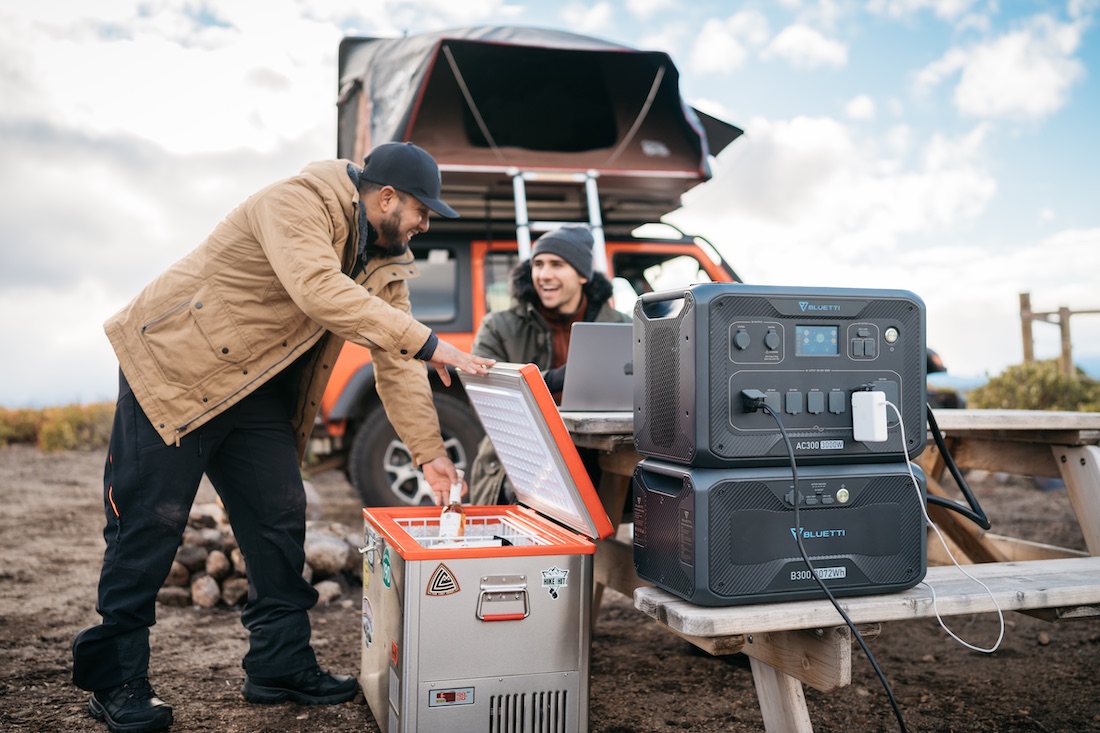 The AC300+B300 combo offers more capacity and power than the AC200Max. The AC300, a 3,000W pure sine wave inverter, functions with B300 packs to achieve capacities from 3,072Wh to a maximum of 12,288Wh. With its distinct modular design and dual charging capabilities, it's ideal for emergency home power or extensive van life.
AC500+B300S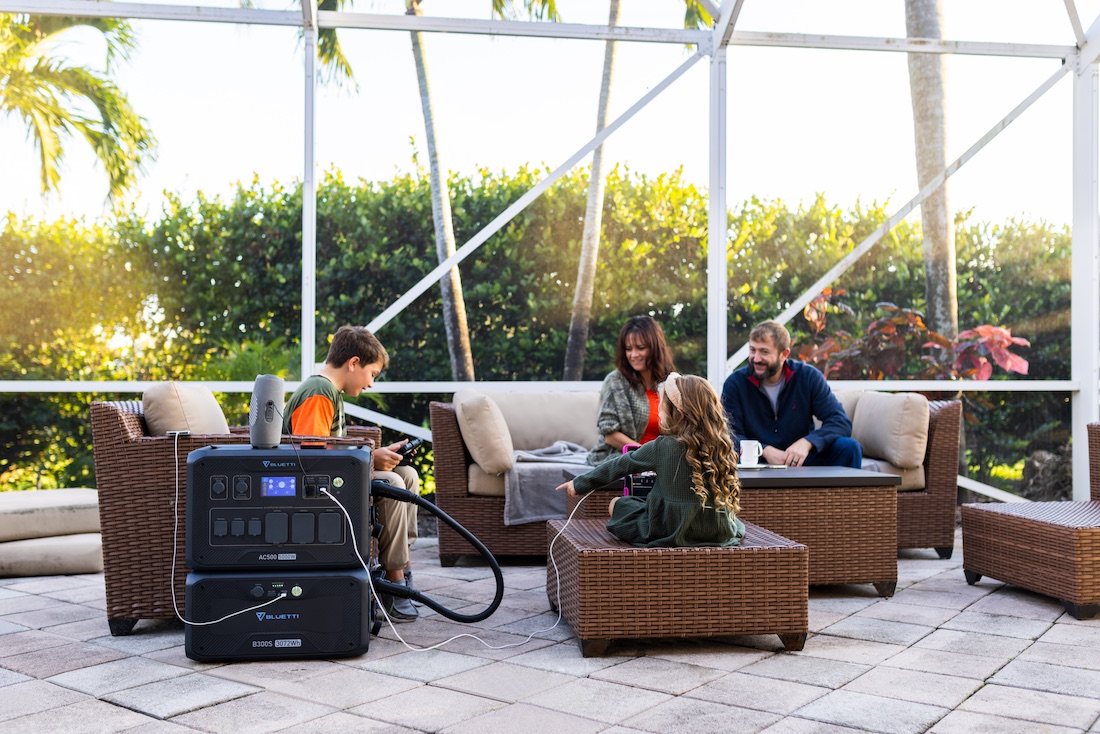 The AC500+B300S combo, designed for multiple power needs, home backup, or off-grid living, provides the ultimate power. Capable of powering high wattage appliances, it has a flexible capacity of up to 18,432Wh and uses a LiFePO4 battery for a lifespan of at least 10 years. It also has an efficient UPS function to switch over in less than 20ms during power outages.
The maximum trade-in values for eligible units are $240 for the EB70/EB70S and $190 for the EB55. These values depend on the condition of the unit, with damages potentially reducing the value. Regardless of the unit's condition, BLUETTI provides a $10 off coupon on orders exceeding $1,000.
While original cables are not required for trade-ins, original packaging is necessary for secure transportation. Customers can request free packaging online via the BLUETTI website. BLUETTI covers the return shipping cost only if the unit meets the trade-in standard. The BLUETTI Trade In program is a unique opportunity for customers to upgrade their units while promoting environmental sustainability.
Disclosure: We might earn commission from qualifying purchases. The commission help keep the rest of my content free, so thank you!