BLUETTI is gearing up for Easter 2023, and the sale will be live from April 6th. With the aim to provide sustainable and cost-effective energy solutions, BLUETTI is offering a range of discounts on home battery systems, portable power stations, and solar panels. The Easter sale presents a unique opportunity for customers to purchase reliable and eco-friendly energy solutions at an affordable price.
Disclosure: This is a sponsored post; We were compensated to publish the deals on our website.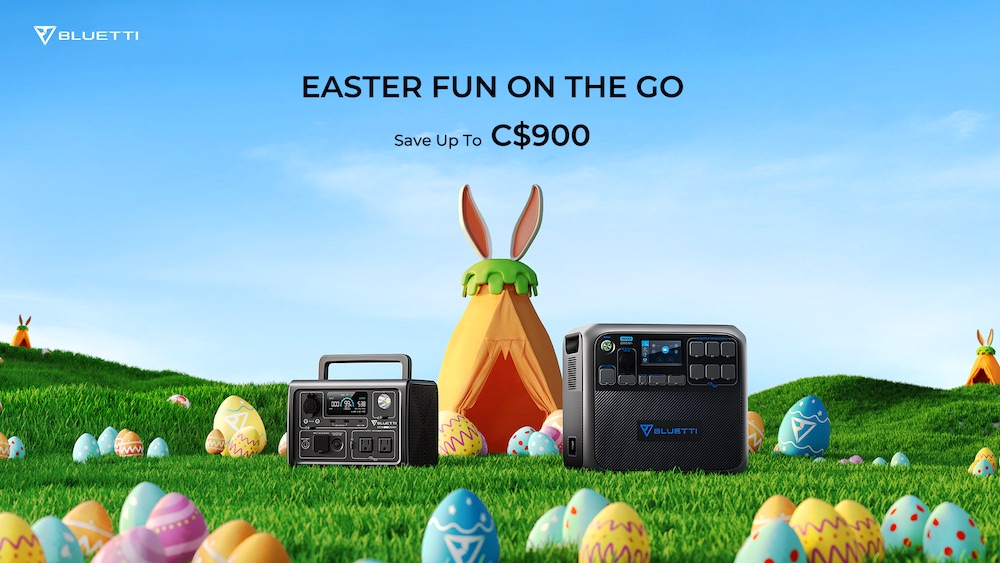 AC300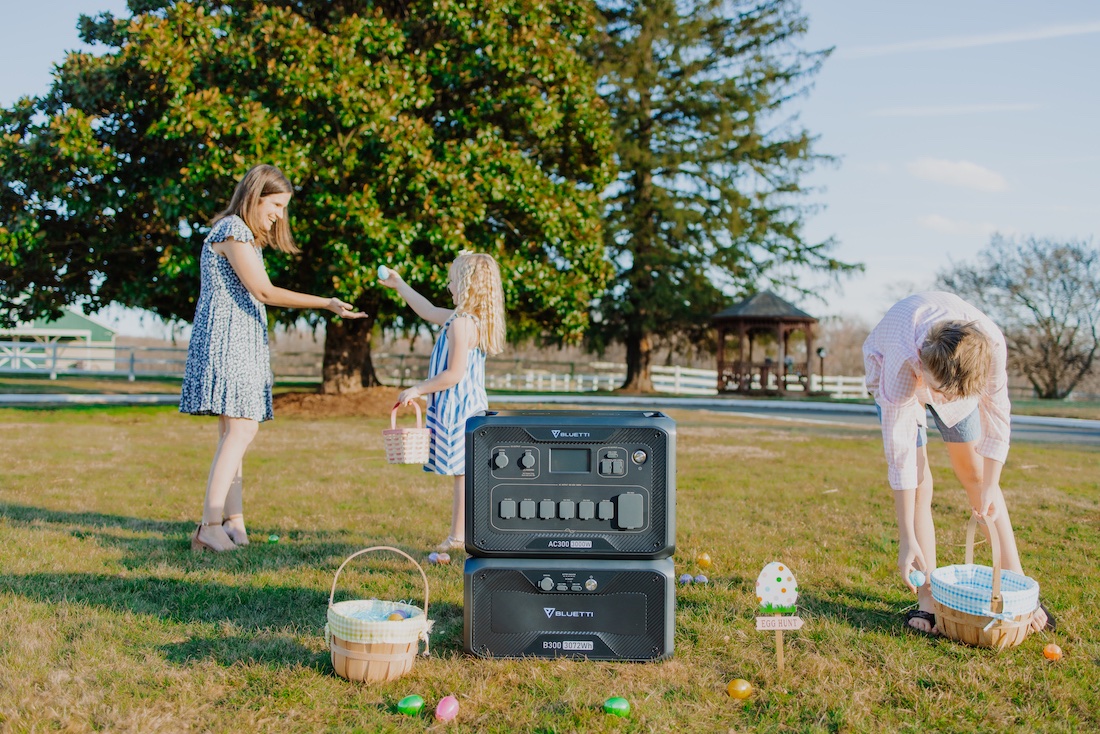 One of the standout products in BLUETTI's Easter Sale is the AC300, which is the first 100% modular model in the BLUETTI lineup. It offers a flexible capacity of up to 12,288Wh, and when paired with B300 expansion batteries, it adds a 3,000W PSW inverter. The AC300 is perfect for RV trips, DIY woodworking, and outdoor gardening. During the Easter Sale, customers can purchase an AC300+B300 bundle and add only C$99 to get a brand-new folding trolley for easy transportation. Customers can also add C$599 for a PV350 solar panel and C$699 for PV420.
AC500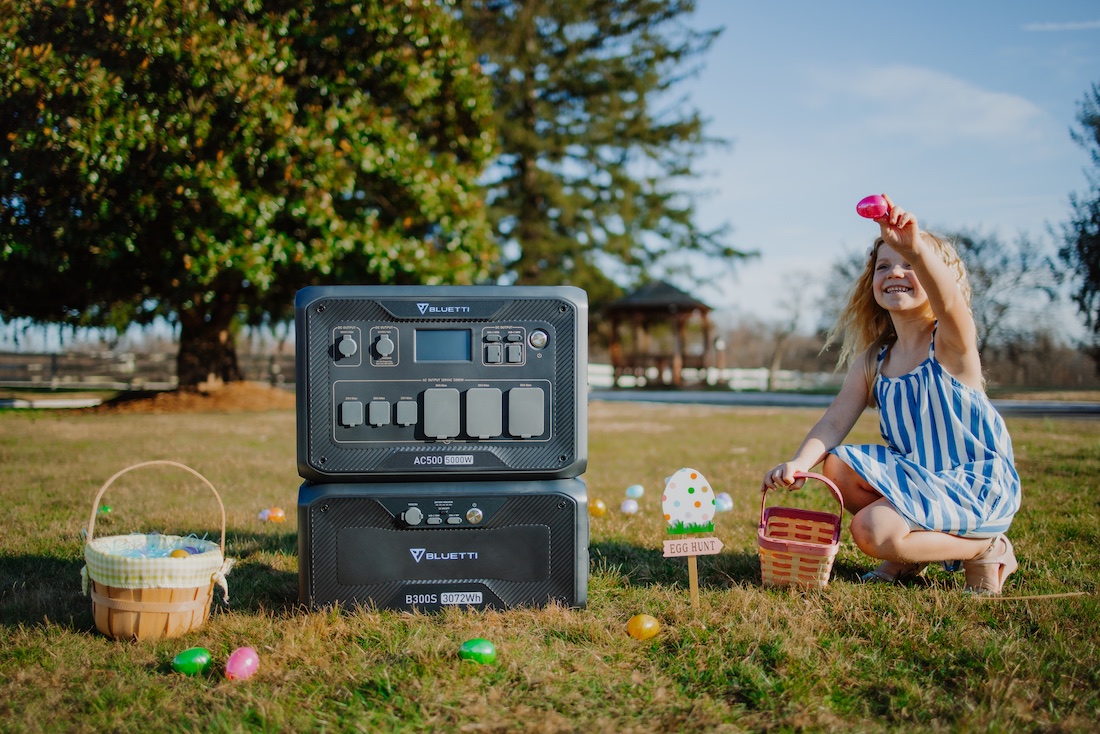 Another modular solar generator launched in January 2023 is the AC500. The capacity can be expanded from 3,072Wh to 18,432Wh by teaming up with its partner – B300S. The AC500 is equipped with the latest LiFePO4 battery cell for secure operation and prolonged lifespan, and features over 3500 life cycles before reaching 80% original capacity. Simply plug into AC outlets and solar panels simultaneously for a max 8,000 input rate, allowing a lightning-fast charging speed that takes 0 to 80% SOC within ONE HOUR! If planning a short-term spring camping or excursion, the UPS function of AC500 can let go of the worries about power failures at home, and a constant power supply will always be on call to keep the essentials like a refrigerator and fish tank running without interruption.
EB3A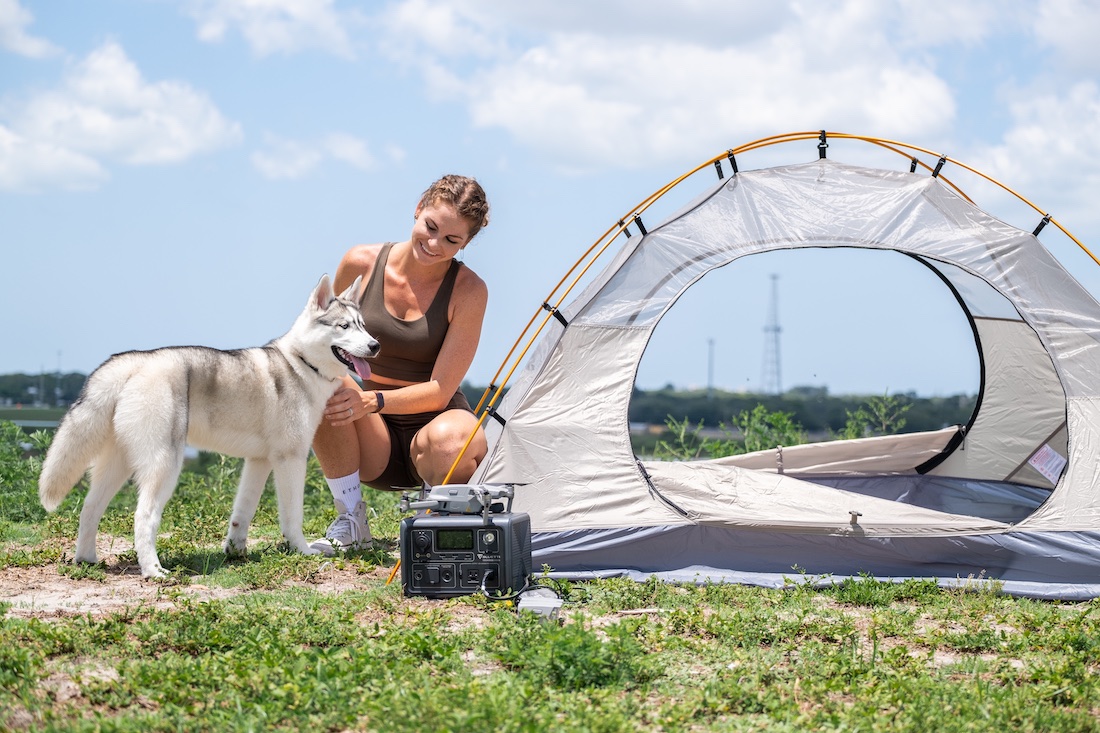 For those looking for a compact power solution, the EB3A is an excellent option. The EB3A makes unlimited solar energy easily accessible while plugging with BLUETTI PV120/PV200. Plus, its 268Wh capacity, 600W output power, and versatile outputs can juice up numerous devices on the go for hours, such as laptops, mini fridges, projectors, cameras, cookers, and more. During the Easter Sale, customers can purchase the EB3A at only C$299 with a coupon code – EB3A130. The EB3A supports up to 430W dual charging via AC and PV, so it only takes about 30 minutes to charge it to 80% capacity, and 45 minutes to full.
EB55 and EB70S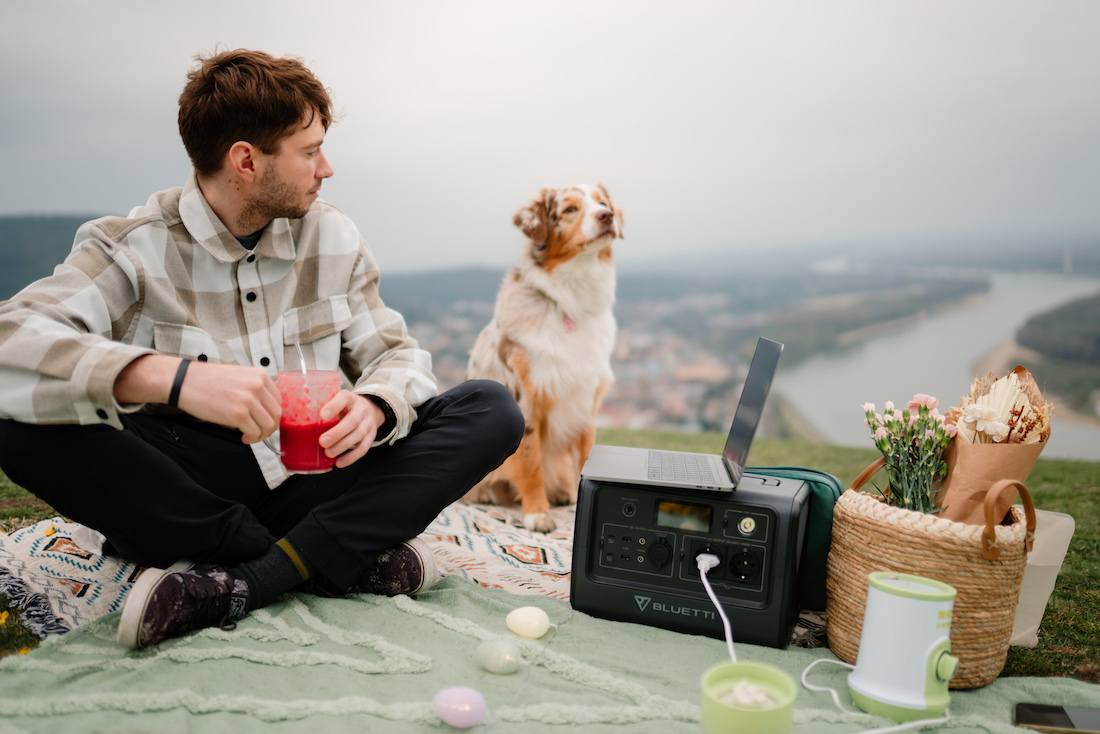 For outdoor enthusiasts, BLUETTI offers portable power stations like EB55 and EB70S. These models are widely used with solar panels as a solar system in various outdoor scenarios, including road trips, camping, picnic, fishing, etc. The sale price of the EB70S will be C$649 with a coupon code EB70150.
AC200MAX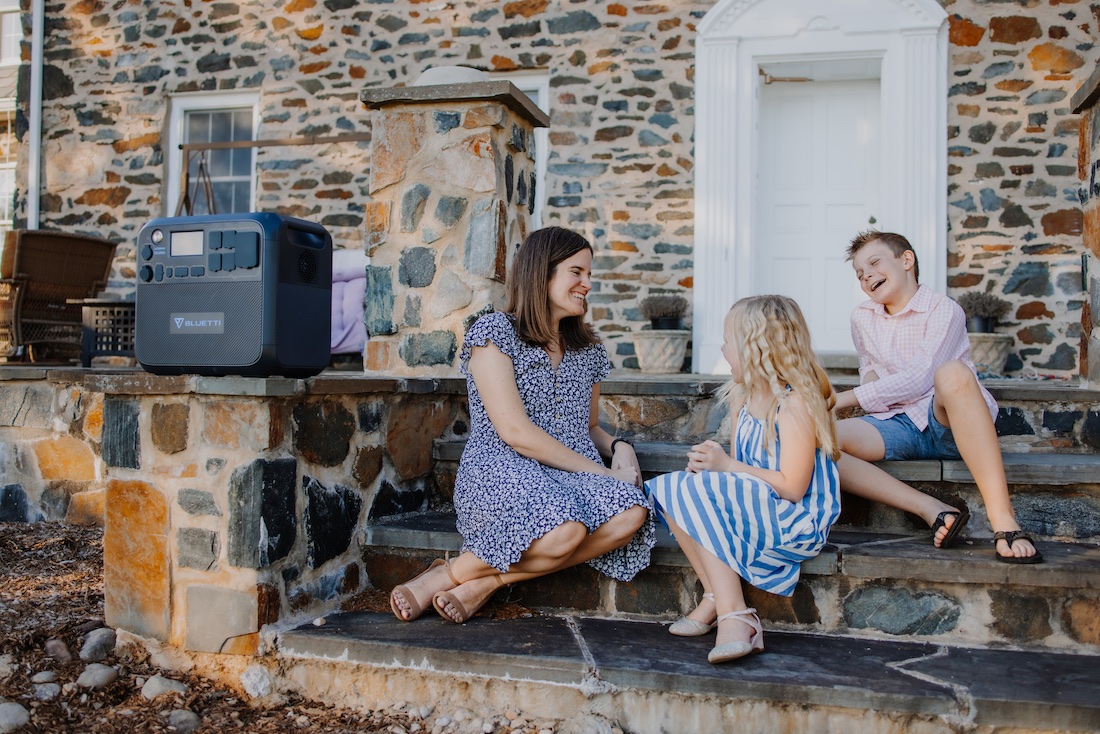 For customers looking for complete off-grid living, the AC200MAX is the ideal option. The AC200MAX's capacity can be expanded if necessary while working with B230 battery packs. With the innovative BLUETTI App, AC200MAX can be controlled and monitored in real-time through WiFi or Bluetooth connectivity. During the Easter Sale, customers can add C$299 for a PV200, C$699 for a PV350, or C$799 for a PV420.
AC200P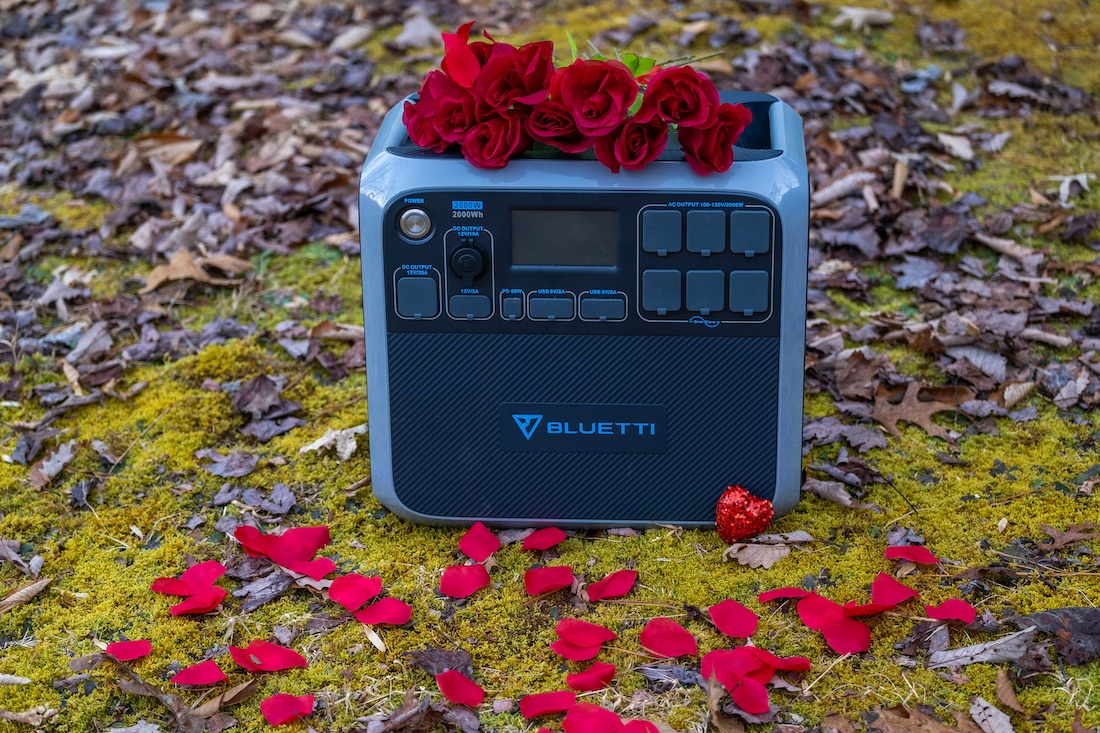 BLUETTI's flagship model, the AC200P, has won a large group of backers since its launch. With a 2,000Wh capacity and 2,000W continuous power, this power station is perfect for a wide range of applications. Furthermore, it is stackable with B230 or B300 expansion batteries, allowing for an increase in capacity and an even greater level of energy self-sufficiency. During the Easter Sale, the AC200P is available at a discounted price of C$1,899 with a coupon code of AC200P400.
Solar Panels
Finally, BLUETTI's solar panels offer sustainable and free energy, making it possible to enjoy a solar lifestyle wherever there is sunlight. With a 23.4% conversion rate, the panels can quickly charge the energy storage systems and power most electronics for hours on end. Customers can enjoy a discount of up to 10% when buying multiple panels.
Disclosure: We might earn commission from qualifying purchases. The commission help keep the rest of my content free, so thank you!