Blogging has long become a part of the online culture. Blog websites are everywhere on the web these days, and there's a multitude of blogging platforms available for anyone to start a blog, regardless of experience and technical prowess.
Blogs are run by experts in various niches, companies of any scale, individuals who want to share their passions or introduce others to their hobbies – basically everyone who feels compelled to get one's thoughts out there. The evolution of blogging has been phenomenal through the recent years, and there's more to it than most of us conceive.
From hobby to business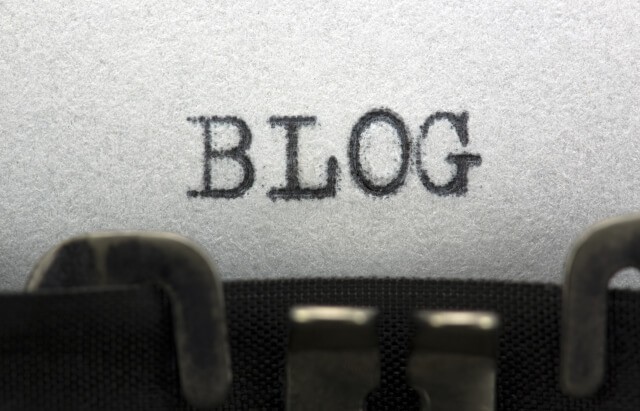 Most of us wouldn't be able to recall when this blogging fever started. In fact, the origins of blogging date back to the 90's, but today, it is difficult to imagine that blogs were once just private online diaries for people to express their emotions, share knowledge and experiences. Nowadays, blogging has almost completely shifted its focus toward commercial agenda. It is used to raise personal authority, bolster one's credibility, promote brands, and, eventually, make money.
There's no denying that blogging is a powerful tool allowing anyone to get connected to the world and reach out to the masses. It helped many individuals and entrepreneurs to achieve their goals, and some of them became true celebrities just for posting interesting and useful content.
If you have considered starting your own blog for whatever reasons, there's nothing that should stop you, no matter what purpose you pursue, and further on, we will figure out why.
Importance of blogging for personal development
As noted before, blogging has originated from keeping personal online diaries. Blogs enabled people to share their thoughts and spread their message across the globe. Communication through blogging, just like any other known way of online communication, shattered geographic barriers and empowered common folk to establish their own authority in various areas of expertise, getting in touch with like-minded individuals.
However, as opposed to social media, blogging is retaining its informational and educational function. Let's face it, many of us perceive blogs as sources of credible information, regardless of its origin. No doubt, many reputable blogs generate tons of valid and useful content, but at the same time, the web space is sprawling with self-proclaimed experts whose expertise is questionable at best. But even this once again proves the power of blogging. It allows anybody to step into the spotlight and get a message across. If the content you share is really worth a while, you have a chance to get a wide audience and leverage your influence to pursue your own goals, commercial ones included. Except for this, blogging has a lot to offer you in terms of self-development, for example:
Improving your writing skills and refining the way you organize your thoughts;
Letting you overcome the psychological barriers related to addressing the wide audience online and exposing your ideas;
Allowing you to express yourself as a person and strengthen your expertise.
Developing your creativity and broadening the outlook;
Letting you connect with like-minded individuals sharing the same interests, hobbies, and passions;
Enabling you to try yourself as a creator of unique content with minimum risk and investment;
Giving you the global outreach to express your ideas.
Blogging is accessible to anyone these days, so you can easily try your writing skills and see if you enjoy it. If you have no idea how to set up a blog, just check out some popular blogging platforms available on the internet.
Importance of blogging for businesses
Although blogs started out as primarily personal diaries, their status has drastically changed through years. Entrepreneurs have quickly realized the potential of blogging as a powerful tool to raise awareness about products and brands, as well as establish closer relationships with customers.
The reason why blogging is so valuable for businesses is pretty simple. Blogs generate unique content, and content is the most valuable resource in the era of information technologies we live in. To be able to stay visible on the web, you have to offer quality content on the regular basis because this is how popular search engines like Google rank your website in search results.
Blogging allows turning your content into a powerful force strengthening a brand's image and increasing sales volumes. A true magic of business blogging lies in the ability to combine advertising with bringing real value to readers. The logic is as simple as that: if the information presented on a blog is useful for you, you'll probably come back for more, and your trust to the brand will be reinforced. This makes an eventual conversion of a reader into a customer much more feasible.
Additionally, blogging facilitates your business by:
Increasing search engine traffic;
Building your brand's "voice" and image;
Integrating seamlessly into your Social Media Marketing campaign;
Improving your SEO;
Generating more leads;
Establishing a dialogue between a brand and customers, encouraging feedback;
Helping your business website to update regularly and stay on search engines' radars.
To blog or not to blog?
If you're still asking yourself this question, take a closer look at all the advantages and possibilities offered by blogging. Starting a blog for your personal development is always a great idea that doesn't threaten you with any risks. In the worse case, you are free to just give it up anytime.
However, when it comes to business, it is worth approaching blogging in a more structured and responsible way because the content you post will have a direct influence on your brand's reputation. But if you are prepared to deliver worthy content (and do it regularly), blogging will surely help you to take your business to the new heights.
Disclosure: As an Amazon Associate, I earn from qualifying purchases. The commission help keep the rest of my content free, so thank you!