Upwork states that blockchain engineering skills are the second popular skills in the IT market. One of the reasons of high demand of blockchain technology is the ability to eliminate a need for a middleman, it is highly secure and helps to ensure privacy. Experts believe that the whole future will be built on its technology, and many governmental systems in different countries already used it.
According to Bloomberg, Long Island Iced Tea Corporation has renamed itself to Long Blockchain Corporation. After that, it reached the target market value through a growing stock price. Kodak also has changed the name into KodakCoin.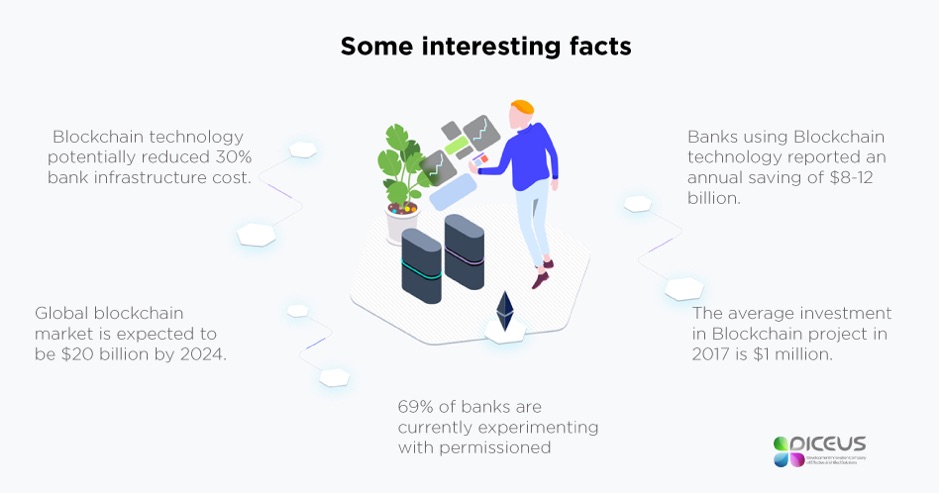 While some companies try to gain success based on the popularity of blockchain, other enterprises make use of its technologies. For example, Ethereum, blockchain-based platform, and smart contracts. Blockchain helps to automate operations, and legal client agreements will take advantage of an entirely automated approval process. Moreover, blockchain is referenced as a "smart" contract. Integrating blockchain as a replacement for the classic approval processes will eliminate project delays and develop a universal agreement throughout business sectors influencing both customers and agencies.
How Blockchain Will Make a Difference
#1 Capital Security
One of the startup's challenges is the access to the capital in order to find strong investors to build a business. Blockchain becomes a savior for those young companies that don't want to take expensive loans. It serves as an engine for securing fund since cryptocurrencies are free. Young entrepreneurs may easily and quickly accept funding from the global investors. It makes them well-equipped and ready to start building their business and earn early.
#2 Automation
Sometimes it feels as even children know that blockchain is associated with automation. Blockchain may automate the legal agreement process, supply chain, and procurement operations, the sourcing by noticing responsibilities via their life cycle, which will bring accountable transactions and accurate data. This will make a difference in how the sales reps and marketers work with their clients. Agencies will be influenced by automation as well because of the interaction among the clients and businesses will be changed.
Automation in sourcing delivers real-time upgrades and a clear vision that helps to deliver reporting from all transactions, tracking them and deliverables more efficiently.
#3 Flow of Startups
Blockchain has gained the whole network and many people believe in blockchain as the next dot-com chance. This huge engagement and demand to open blockchain businesses will motivate the economy and develop an entire market for agencies to serve blockchain companies.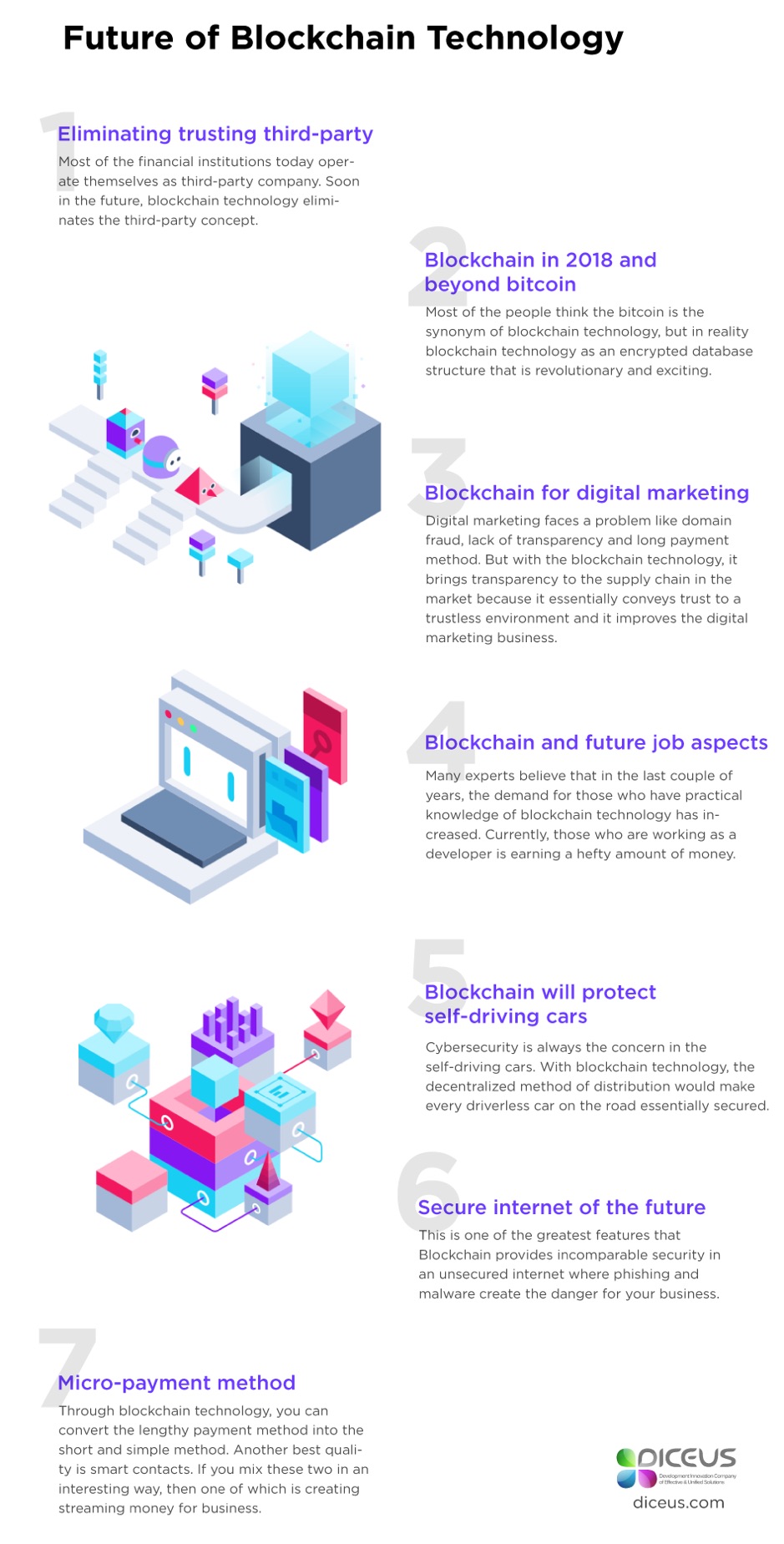 Significant Use Cases
Blockchain has the power to help business owners make more with less and eliminate unneeded costs. For instance, a worldwide searchable database of all transactions would decrease the costs of search. Autonomous agents allow excluding agency services and expenses related to coordinating, and may even guide to highly distributed enterprises without a need of management.
The first example is Mycelia – a development and research hub for music makers. It creates intelligent songs with integrated smart contracts, which helps artists to sell directly to the clients without expensive services of a middleman or marketplaces. This means that all agreements and royalties are provided automatically and permanently—and music makers get paid first.
Blockchain technology may also bring networked business to a new level by maintaining an entire host of breakthrough apps: credit card companies, native payment systems that work without banks, and other mediators will reduce the cost and required time. This will help to improve trust among two sides as well.
The second example is Ascribe which lets artists download digital art, watermark, and transmit it. So, blockchain solves the intellectual property world's challenge. It helps to strengthen artists to monetize online property and develop a wallet of property. Moreover, they can secure personal data, register, track and transfer their digital content. Artists may develop limited digital editions and establish specific licensing parameters. The platform also provides visibility of online works.
Today's business world faces the challenges of trust and needed coordination. For instance, if each employee had his or her own profile, companies will save their data.
The third example is Enigma that has applied privacy technologies to create a platform for decentralized apps creation. Its features:
Users may independently and collectively monetize their data while still saving it secure and private from companies who want to provide analysis, giving power to individuals.
Healthcare companies may deliver data to researchers without decreasing its privacy, helping to create innovation as well.
Borrowers may set their reliability in a decentralized banking system, unlocking an increase for lending ecosystems.
Data marketplaces without a need for mediators. It helps to make use of Internet of Things technologies.
If you want to create some meaningful products or services by using innovative technologies, feel free to hire dedicated development team. There is no IT team in the world that knows everything. So, it is a global practice to outsource some services and learn from other company's experience.
Especially blockchain programming is hot innovation nowadays because of its abilities to automate process while cutting the costs. It helps to improve accuracy as well and gain a new level of competitiveness.
Disclosure: We might earn commission from qualifying purchases. The commission help keep the rest of my content free, so thank you!