BlackBerry is planning to return to the limelight with an entirely renewed business focus, this time zeroing in on, or more aptly, returning to a keyboard-centric phone with the latest operating system.
The past year had been particularly catastrophic to the once $20 billion company after sales of its full touch-screen BlackBerry 10-toting devices slumped and ambitious attempts to shift from keyboard-equipped devices only ended up shooing away its more than 80 million users, largely composed of corporate and government clients.
Over the next year and a half, BlackBerry CEO John Chen intends to make a turnaround move from its troubled performance by moving the smartphone segment to the sideline in order to focus on its software and services business.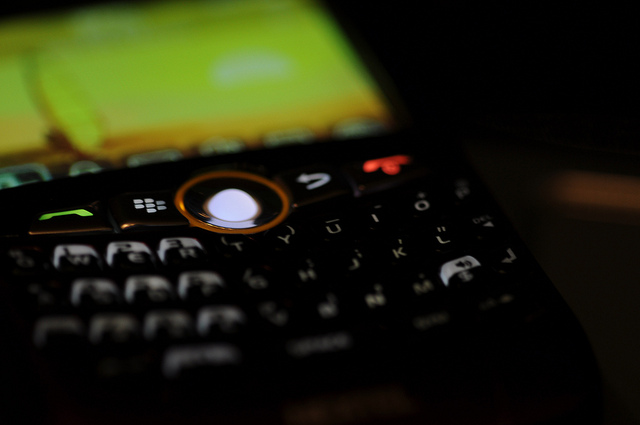 The  Ontario-based company plans to develop software and services for commercial and government customers to oversee how employees use their mobile devices under the Bring Your Own Device (BYOD) program that has seen wide adoption in most organizations at present. Such services are also designed to help secure the transmission of data from one device to another.
First in line, the Canadian phone maker recently offered a glimpse of the upcoming BlackBerry Classic, a new flagship that will run the BlackBerry 10 operating system without so much touch-enabled functions. It will sport the old physical key controls for "Menu," "Send," "Back," and "End," as well as the trackpad. It will be named Q20, scheduled to hit shelves later this year.
Another plan is to adapt the BlackBerry Messenger service for desktop computers, a major step from its heavy focus on mobile devices of late. Citing a strong demand from clients, BlackBerry also looks to revive the BlackBerry Bold phone, which runs the legacy BlackBerry 7 platform.
We have also seen BlackBerry's BBM launched on the iPhone and Android devices in 2013, and the messaging system will continue to be expanded to other platforms such as Windows Phone and the upcoming Nokia X operating systems over the next few months.
Analysts seem to be of the unanimous opinion that if BlackBerry is going to make a comeback, those strategies are yet the best it can do to make up for major setbacks it had suffered from the inevitable market domination of Apple and Android-based devices.
The move is also seen as a return to where BlackBerry started out. Undoubtedly, it had been catapulted to the peak of success when it was still faring as a software and services management company, protecting mobile email on a global scale.
Disclosure: As an Amazon Associate, I earn from qualifying purchases. The commission help keep the rest of my content free, so thank you!