In a strategic move to grow the market footprint of its BlackBerry 10-based smartphones, BlackBerry has struck a partnership with Amazon in which all BlackBerry users will have the opportunity to access and download apps from the Amazon Appstore.
BlackBerry will cease offering music, movies and TV show apps through its app store beginning on July 21, though the app portal will remain in place. Users, however, will still have to wait for the release of the BlackBerry 10.3 update this coming fall in order to gain access to Amazon's app store.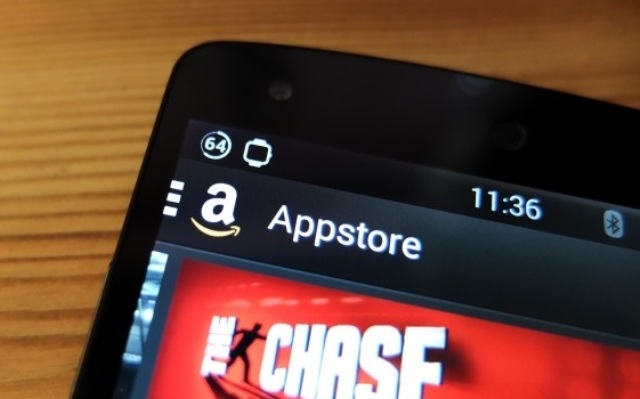 The Canadian phone maker intends for the deal to augment its portfolio of mobile apps including games, video, music and productivity in order to spruce up its smartphone offerings for potential customers who are seeking first of all a diverse ecosystem of apps, currently offered by Android and iOS. This is a win-win agreement between Amazon and BlackBerry as it provides optimal time for each of them to focus on their core business goals.
On the part of BlackBerry, the deal will afford it the concentration it needs to develop security and enterprise apps for its targeted customers in the corporate and government spectrum, in which it is running the risk of losing its foothold. Amazon, on the other hand, will have the opportunity to expand its consumer base, its primary market, by expanding into the BlackBerry environment.
It cannot be denied, however, that the combination of BlackBerry and Amazon app stores does not eclipse those of Google and Apple. With 130,000 apps in store, BlackBerry will only help to bring Amazon's current 240,000 apps to nearly 370,000 apps, far less than the more than a million apps offered through the Android and iOS separately.
Nonetheless, Amazon can help address BlackBerry's recurrent trouble: its lack of value for the most popular apps in gaming and social media. Currently, BlackBerry does not offer popular apps such as Pinterest and Netflix, among others, on its app store. With Amazon, BlackBerry users will be able to download those apps and more.
Another recurring problem with BlackBerry's app store is the lack of incentive for developers to produce more ad hoc apps for the operating system. That is so because of the relatively small base of users that patronize them. This will change, however, with the partnership since apps that will be developed from then on will work on both operating systems, thus expanding the customer base.
But a word of caveat for BlackBerry users, Amazon apps will by no means become native apps to BlackBerry 10 devices since they are originally developed for the Android OS, so expect a less optimal performance on your devices.
Disclosure: As an Amazon Associate, I earn from qualifying purchases. The commission help keep the rest of my content free, so thank you!