The cryptocurrency industry joined together on Halloween to celebrate Bitcoin's tenth birthday. It was back in 2008 on 31 October when the pseudonymous founder of Bitcoin, Satoshi Nakamoto, released a nine-page academic whitepaper titled "Bitcoin: A Peer-to-Peer Electronic Cash System". Although Nakamoto failed to get Bitcoin off the ground on his own, it wasn't long before the world's original cryptocurrency would inch its way into the mainstream psyche.
In fact, the explosion of Bitcoin in the consumer world can be attributed to one day – Bitcoin Pizza Day. On 22 May 2010, Laszlo Hanyecz etched his name into the record books forever by becoming the first person to transfer Bitcoins in exchange for a consumer service. Hanyecz transferred 10,000 Bitcoins – worth just $40 at the time – to someone on a Bitcoin message board in exchange for two Domino's Pizzas. Were Mr Hanyecz to pay 10,000 Bitcoins for two Domino's Pizzas today, they would be undoubtedly the world's most expensive takeaway pizzas at more than $30 million per pizza!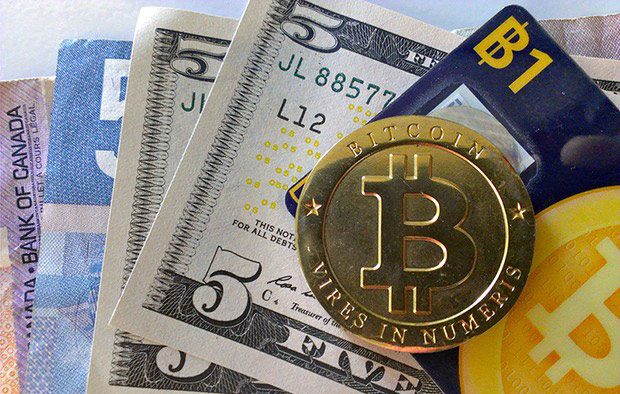 It's mindblowing just how far Bitcoin has come in such a short period. With a mature market for Bitcoin already, many financial investors have already made a fortune on the growth of Bitcoin's value – but what do the next ten years hold for Bitcoin?
There is a belief that Bitcoin's future will have a glass ceiling, which was ironically self-imposed by founder, Satoshi Nakamoto. The allegedly Japan-based founder set a limit of only 21 million Bitcoins that can ever be created and placed in circulation on the blockchain. Eiland Glover, CEO of crypto coin firm Kowala, believes Bitcoin's "limited number" of coins could result in "deflation and volatility".
Nevertheless, Bitcoin has battled hard to try and invent itself as a digital payment method for goods and services. In 2014, Overstock became America's first major retailer to promote Bitcoin as a legitimate payment option, with the likes of Microsoft, Starbucks and Expedia soon following suit. However, 2017 would be Bitcoin's real breakthrough year. The value of Bitcoin rocketed from $1,000 per BTC at the beginning of 2017 to almost $20,000 by the end of 2017. Some of the world's leading financial exchanges, the CME and Cboe, built platforms to allow traders to speculate on Bitcoin futures. The Bitcoin community has even contemplated creating its own official Bitcoin exchange, with the aim of achieving even higher liquidity among crypto traders.
The fear during the immense price rush on Bitcoin in 2017 was that the digital asset was fast becoming a "bubble". No one, not even the regulators of cryptocurrencies, could accurately put a price on Bitcoin's true value, and this has made it very difficult to invest in BTC during 2018. Within a single month in January 2018, the value of Bitcoin crashed from $20,000 to less than $10,000. It's fallen even further since, trading in the $6,000-$7,000 range since the summer. There are concerns that Bitcoin's restrictive market supply of 21 million Bitcoins, its slow confirmations process for transactions and the lack of widespread acceptance from governments around the world could prevent it from global adoption.
There are many reasons to be cheerful though, as Bitcoin is still streets ahead of all other cryptocurrencies in terms of its market cap and popularity. There is also renewed hope that the price of Bitcoin has bottomed out in recent months, with the potential to return to five-figure values in 2019. Of course, increased competition from other altcoins will also help to encourage the Bitcoin community to develop new ways of innovating and staying ahead from the competition – innovation that can only be good for the burgeoning cryptocurrency industry as a whole.
Disclosure: We might earn commission from qualifying purchases. The commission help keep the rest of my content free, so thank you!