Beyerdynamic makes a lot of high-end audiophile headphones but most of them are too expensive for average consumers. Fortunately, there are a few low-priced Beyerdynamic headphones that cost less than $100. Today, we're checking a look at one of them, the Beyerdynamic DT 240 Pro.
Unboxing Video
Design & Features
The DT 240 Pro looks cheaper than almost all Beyerdynamic headphones I've ever used. The whole exterior is made of black plastic and no one could know it comes from a reputable German brand. Unlike high-end options, the product is made in China instead of Germany. Having said that, I love that the headphones are very compact and lightweight, and the 2 earcups can be folded flat for easier storage.
They might look like on-ear headphones but they are actually circumaural (over-the-ear) ones. Of course, the earcups are not spacious enough, so the earpads still touch my outer ears and I don't feel really comfortable wearing them for more than an hour.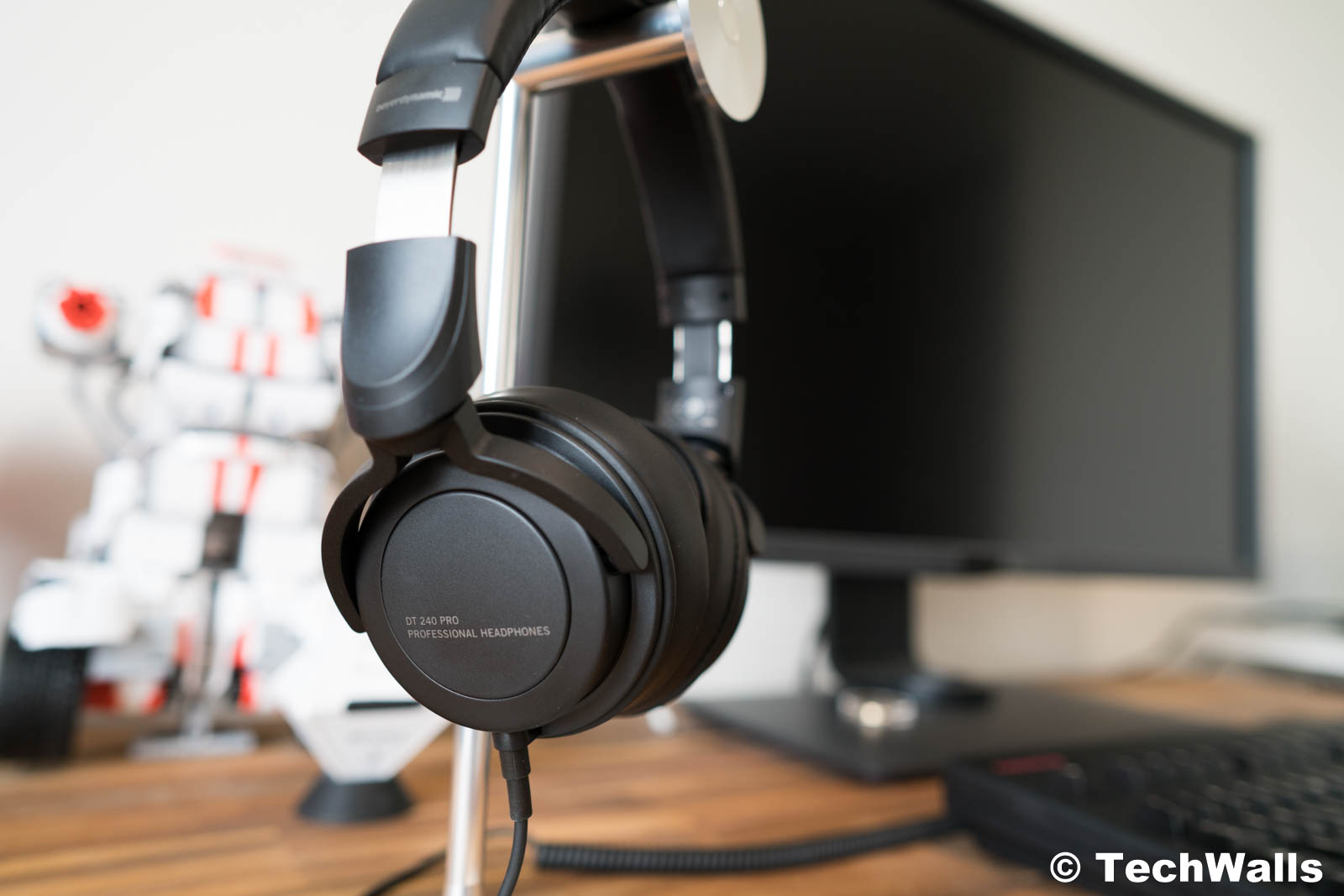 Inside the box, you can also find a carrying pouch and a 4 ft coiled cable that can be stretched to 10 ft. The cable is removable and can be plugged to any earcup, so you can easily replace it when it's broken. However, notice that they use the 2.5mm ports on the 2 earcups, so it could be a little inconvenient.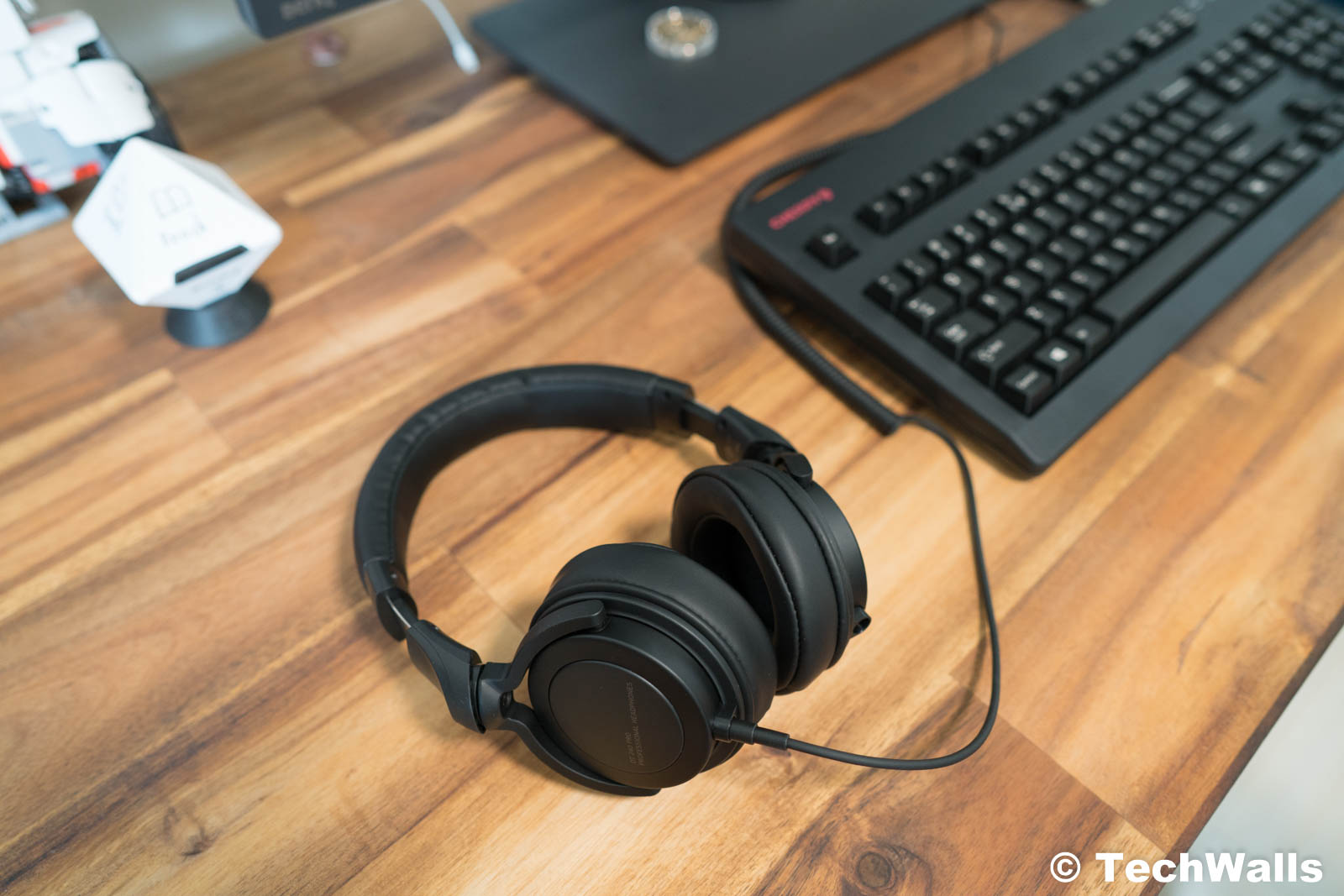 The headphones use a metal headband and aluminum yokes, so they still feel quite durable. The earpads and headband are well-padded and covered in faux leather; The material doesn't look really good and make my ears sweaty very often.
An advantage of the DT 240 Pro is that it can isolate ambient noise very well, so you totally can use it in crowded places or on the streets.
Audio Quality
The DT 240 Pro headphones don't have the same sound signature as other Beyerdynamic headphones. They emphasize the lows and it results in a thumping bass response, the amount of bass is a lot in the Beyerdynamic's world but not too much as compared to other bassy headphones. The bass might be a little overwhelmed and tiring for my ears but I know many young listeners will love the sound. The good thing is that the bass is solid and doesn't have any distortion. I'd prefer more punches and details in the low frequencies. At the moment, it makes the mids muddy and slightly recessed, so I didn't enjoy my classical and country collection with the headphones.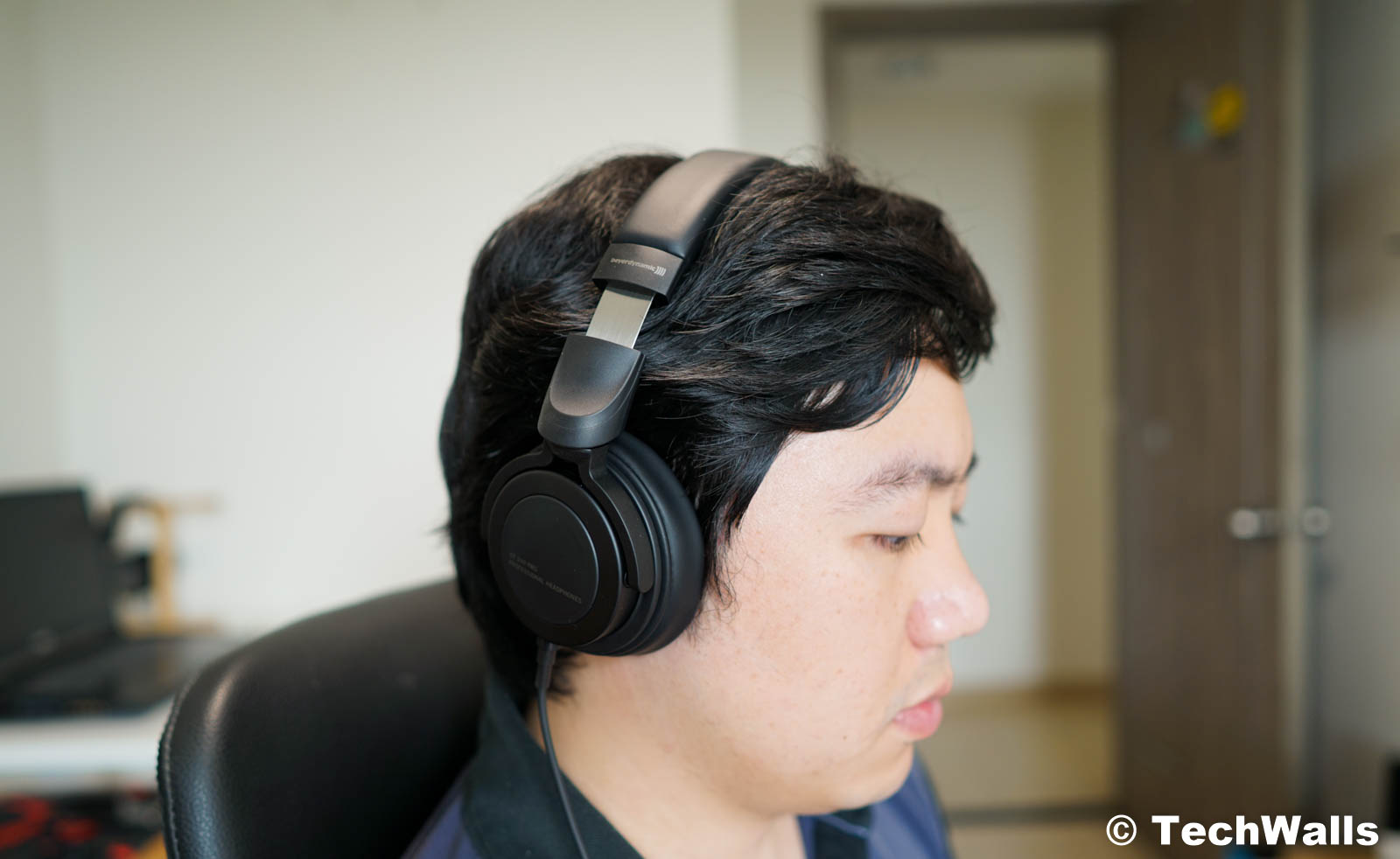 Although these are over-ear headphones, the soundstage is not impressive since they are closed back and the space inside the earcups is too cramped. Obviously, Beyerdynamic didn't build these headphones for audiophiles, they are meant for people who want portable headphones and a rich and full sound. The treble of the headphones are quite pleasant to hear and it is not too bright or piercing.
Conclusion
Pros
Durable and compact design
Rich sound
Affordable price
Cons
The Beyerdynamic DT 240 Pro headphones might not sound good as other Beyerdynamic headphones but they are still a great choice for people who love the brand and can't afford more than $100.
TechWalls Rating
Design & Features - 6
Comfort - 7
Audio Quality - 8
7
Good
A budget-friendly professional headphones.
Disclosure: As an Amazon Associate, I earn from qualifying purchases. The commission help keep the rest of my content free, so thank you!