If you've just purchased a new MacBook Pro, probably your laptop doesn't come with an SD card slot as seen in previous generations of MacBook.  The only I/O interface of the new MacBook Pro 15 with Touch Bar is USB-C. Since the SD card slot is removed, many photographers or video editors will find it inconvenient.
Apple explained that the slot is cumbersome and it could be replaced with external SD card readers or you could do wireless transfers from cameras. However, transferring large files wirelessly is a pain in the neck, it should work fine for transferring some photos but nobody wants to wait hours for moving 4K video files. Therefore, using an external USB-C memory card reader is still an ideal solution. Now, let's check out some of the best options on the market.
dodocool 6-in-1 Dual USB-C Multiport Hub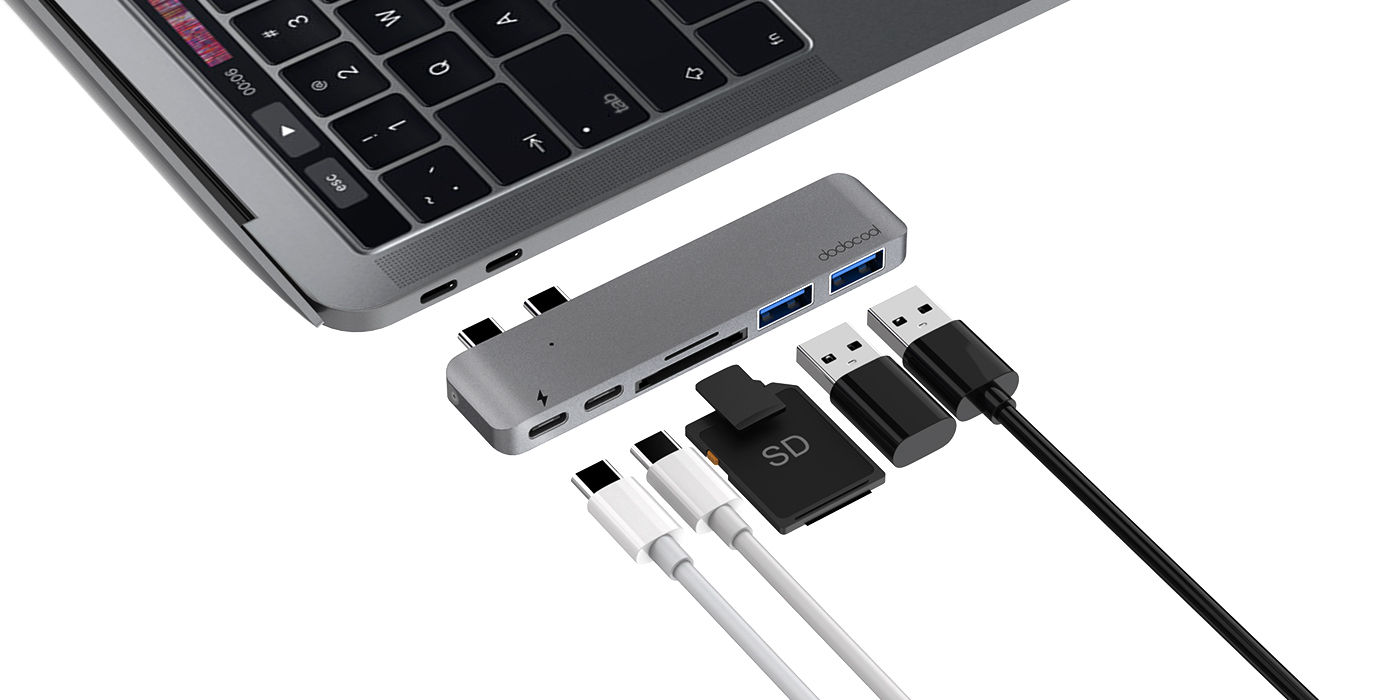 The dodocool 6-in-1 USB-C hub is built specifically for MacBook Pro laptops as it would be attached to the left side using both USB-C ports here. It has an industrial design with the aluminum body, yet still very lightweight and compact.
The hub supports SD and microSD cards of up to 512GB, and the maximum speed could reach 104MB/s. Besides, it also has a Thunderbolt 3 USB 3.1 Type-C port, a USB 3.0 Type-C port (supports data transfer only), and two USB 3.0 Type-A ports.
dodocool 8-in-1 Multifunction USB-C Hub
The 8-in-1 hub doesn't look as attractive as the product above but it even has more ports. Apart from the two card slots, it has 3 USB 3.0 Type-A ports, a power delivery USB-C port, an RJ-45 Gigabit Ethernet adapter, and an HDMI port (supports up to 3840 x 2160 @ 30Hz). However, the card readers support just 128GB cards or lower.
EAGET CH35 Type-C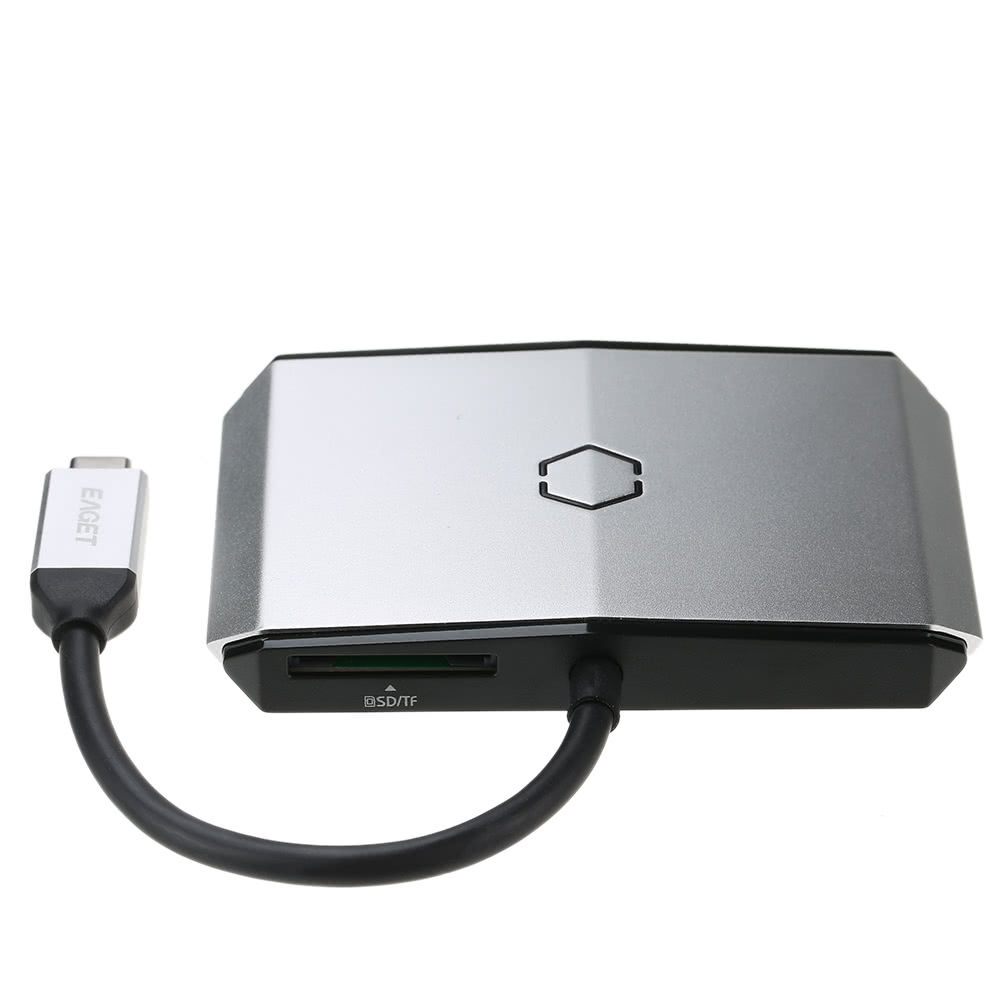 The EAGET CH35 is a cheap solution for users on a budget. However, it could be enough for most of us. It offers just an SD card slot and 3 USB 3.0 Type-A ports.
What is your favorite SD card reader for the new MacBook? Let us know in a comment below.