Video content is used for many reasons nowadays. For business, work, leisure, side jobs, and many other purposes. But aside from the hows of getting the perfect scenes, one of the trickiest parts of producing videos is the process of editing. Both beginners and professional video editors alike will still find it challenging to edit videos.
Finding excellent video editing software that answers all your needs can be complicated. It's hard to look for editors that can accommodate the specific knowledge and skills you have.
Most video editing software available and developed these days doesn't have enough features and benefits that professional video editors look for. Each editor also requires the user to get acquainted with its interface as well. Among the many video editing software out there, what should you invest your time in?
2022's Best Video Editing Software
Whether you're a professional or semi-professional who regularly does video editing and needs pro functions, we have a list for you.
A tip: If you're just starting out – you can also try some of the top free video editors software from the following selection.
1. Final Cut Pro X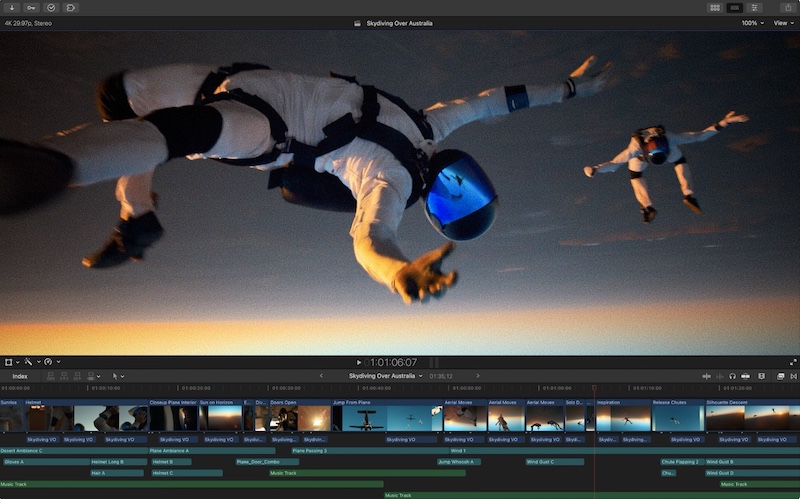 Final Cut Pro's UI is modern and smooth, allowing editors to work with the software easily. It's video editing software in the professional market available for Mac users with no shortage of advanced features.
Pros
Multi-camera editing
Fast rendering speed
Easy to use tools
Supports 360-degree VR
Intuitive interface
One-time fee
Cons
No version for Windows, available only to Mac users
Editing large files can be slow the program
No motion tracking
2. Sony Vegas Pro
Sony Vegas Pro is still one of the best options for video editing even after years of being available in the market. It's one of the most reliable editing software where you can edit and stream your videos.
Pros
Full-fledged audio editor
Allows editing high-resolution multi-track audio to match with the video quality
New unified color grading
No subscription-based pricing
Cons
Struggles in keeping up when playing back or processing 4K videos
Lack of modern transitions
Motion tracking can be difficult
3. Adobe Premiere Pro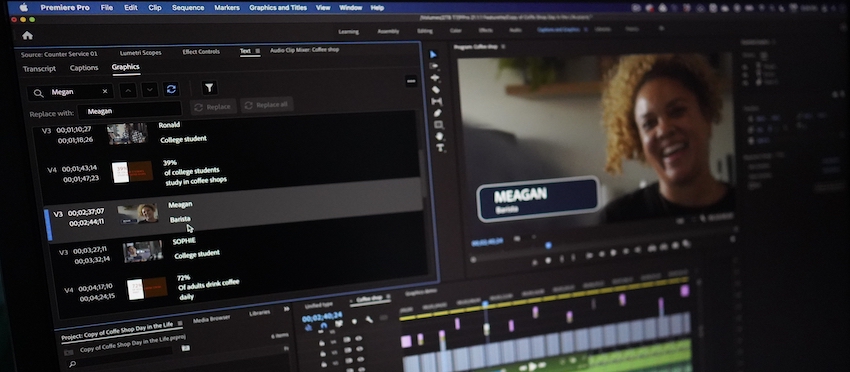 This is probably the most popular and best video editing software out there. It's ideal not just for professional editors but also for student editors. Adobe Premiere Pro provides a professional level of editing even if the editor has little to no editing experience.
Pros
User-friendly interface
Wide variety of tools
Fast rendering speed
Cons
New updates may cause bugs
Subscription fee is too expensive
4. Edius Pro
This free video editing software is ideal for both professionals and video enthusiasts. It doesn't limit the editor's creativity and productivity since it's easy to use and offers many great features.
Pros
No render video editing
Real-time editing of multiple formats and frame rates
Supports latest and various formats of recordings
No need for a subscription
Fast processing, editing, and exporting of videos
Cons
Somewhat broadcast-oriented
Not ideal for large productions
Available for Windows only
5. Lightworks
Lightworks is a flexible editor and has been around for a long time. It's said to have been used in editing big films like "Pulp Fiction" and "The Wolf of Wall Street." It has advanced and boasts powerful editing capabilities that are ideal for professional video editors.
Pros
Have tutorial videos
Supports many popular formats and files
Easily accessible tools
Extensive format and codec support
Offers free version
Cons
It can be challenging to study and master
UI is outdated
Limited format of outputs
6. Magix Video Pro X
Magix Video Pro X is consistent and has been making a name for itself with its welcoming attitude towards amateur video editors. It's video editing software that made professional video production accessible to anyone.
Pros
Supports many formats
Have many available effects
Supports free download
Uninterrupted editing of high-resolution materials
Cons
No import tools
Some features are not readily available
7. Hitfilm Express
Hitfilm Express is one of the best finds among many video editing software options. Using Hitfilm Express is like having Adobe Premiere Pro and After Effects combined in one. If your project has elements from various sources, this is an excellent editor to use.
Pros
Low cost
Easy to use, even for beginners
Color grading
Customizable interface
Easy to apply special effects
It has many effects and presets
Cons
Tricky to download
Requires a powerful computer to run
Switching to a dark interface would require new users to pay
8. Blender
Blender is a simple video editing software solution. It allows editors to perform basic video cuts and splicing but also allows some complex editing like color grading. However, it's primarily popular because of its excellent animation production. It also features a built-in video editor.
Pros
Good variety of tools
Can work 3D animations and video editing at the same time
Impressive compositing
Free to use
Cons
Has no audio editing feature
More focused on 3D animation
How To Choose the Right Video Editing Software
With a lot of available editing software on the internet, it would be hard to choose which to use. There are many reliable and professional-level software options, and all offer great features. If you still find it hard to choose, here are a few tips on what you should consider when picking your professional video editing software:
Computer Specifications, Performance, and Capacity
Video editing software, not just professional, uses many resources. It's important to check if your computer is capable of handling the software. Check your computer specifications and the video editor's system requirements to ensure that you can enjoy and get the best experience when you install and use the software.
Allotted Budget
Nothing professional is ever free. Although there are professional video editing programs that are available for free, most of the time, there are in-app purchases that you'll encounter, especially if the software's features aren't all readily available to use. Also, some software requires a subscription and may cost you money. So make sure you have the budget to spend on it.
Skill Level in Mastering the Software
If you have limited to no video editing experience, you may find using professional video editing software complex and hard. It is important to note how easy or difficult it would be for you to interact with the software. You can watch tutorials and take some time to train yourself once you choose what software you're most comfortable using.
Needed Features and Tools
When you're searching for professional video editing software that will fit you and your needs, you must take note of specific features and tools you want to use. No two programs offer the exact tools and features. Consider what you expect to have in your software – like transitions, effects, and other tools, so you don't end up regretting your decision.
Expected Video Formats
Even if the programs are considered professional software, it's not ensured that they support all video formats available. And this will be a problem if you have a format you're using or want to use. Check what video formats are supported by the software so you can render or export your finished project into your desired video format.
Conclusion
Video editing is made easier by many professional video editing software solutions. They offer different advanced and powerful tools and features to make your job easier. Just choose whichever you consider is suitable for you and your needs, and don't forget to enjoy the process of editing your content.
Disclosure: We might earn commission from qualifying purchases. The commission help keep the rest of my content free, so thank you!