In a few short years, GPS navigation has gone from a clunky, slow, box of frustration that was limited to cars, to a ubiquitous, sleek, and handheld necessity. A whole generation of millennials is now used to driving and navigating with their trusty navigation app.
Thanks to Google's push on their Android platform, Google Maps is now the go-to application. However, there are plenty of other alternatives that offer a range of different services and options.
In this article, we'll take a look at seven of the best navigation apps, other than Google Maps, that are worth checking out. We'll examine the key features that make each one so good, and discuss the kinds of situations that each excels in. We'll also discuss some of the drawbacks that each app has.
The 7 Best Navigation Apps
So, what makes a good navigation app? It depends on the intended purpose. Those looking to drive on fast and reliable routes need speed and accuracy, whilst those looking to explore and plan trips need in-depth and extensive information. Offline features are also considered important, particularly when traveling outside of your cellular data coverage zone. So which apps match these crucial features?
1. Waze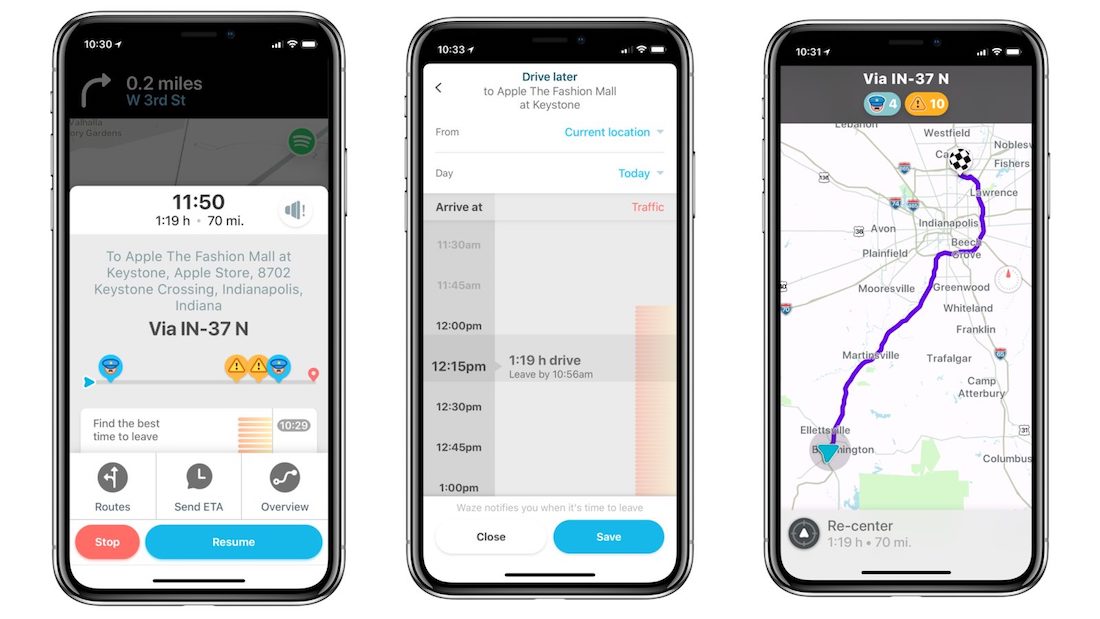 Why it's great:
Accurate traffic data that's quick to update.
Information surrounding route and arrival time is accurate and intuitive.
Waze was initially developed back in 2006, and after a period of success was acquired by Google in 2013. The innovative app uses crowdsourcing to allow users to flag traffic incidents and delays in real time. Waze alerts drivers to incidents that are in their vicinity or along their route. This is very useful in picking the most efficient way to your destination and avoiding unnecessary delays. It's an app that's very much for the driver, but it lacks a lot of the features that make Google Maps such a good all-rounder app. However, if you spend a lot of time driving, Waze is definitely the best app for you. Plus, it's free.
Downsides:
There is no information for pedestrians or cyclists.
Users are unable to use the service when not connected to data.
2. CoPilot GPS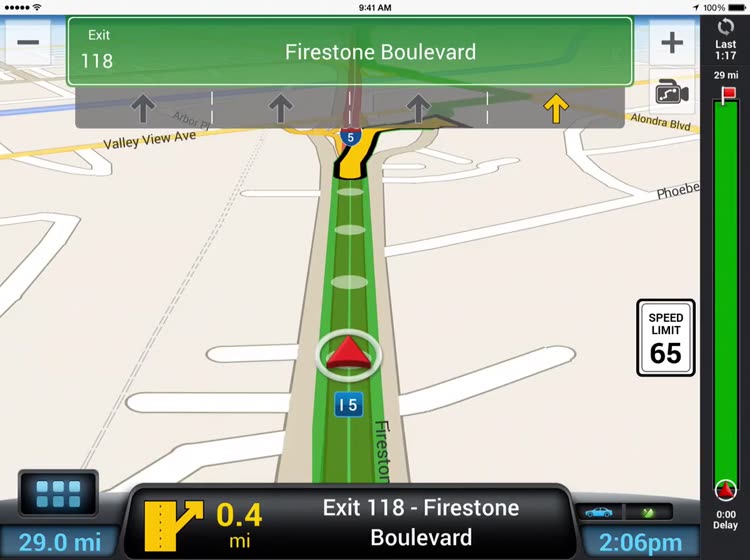 Why it's great:
Offers offline maps and navigation.
Has information and routes for drivers, cyclists, and pedestrians.
CoPilot GPS's main strength is that it offers almost unrivaled navigation when you're not connected to the internet. After downloading the app, you can then choose maps for various destinations to download. The interface of the app is fairly detailed without being cluttered, giving good voice navigation, lane guidance, and traffic updates. The route planning is fairly thorough, giving drivers a variety of options and recommendations. However, the one major drawback of the CoPilot GPS system is that it's not free. You can use it for seven days after downloading, but you'll have to start paying for features after that.
Downsides:
It's not free. If you tend not to travel to new areas much, this might not be worth the investment.
The traffic information doesn't update as fast as other applications.
3. Mapfactor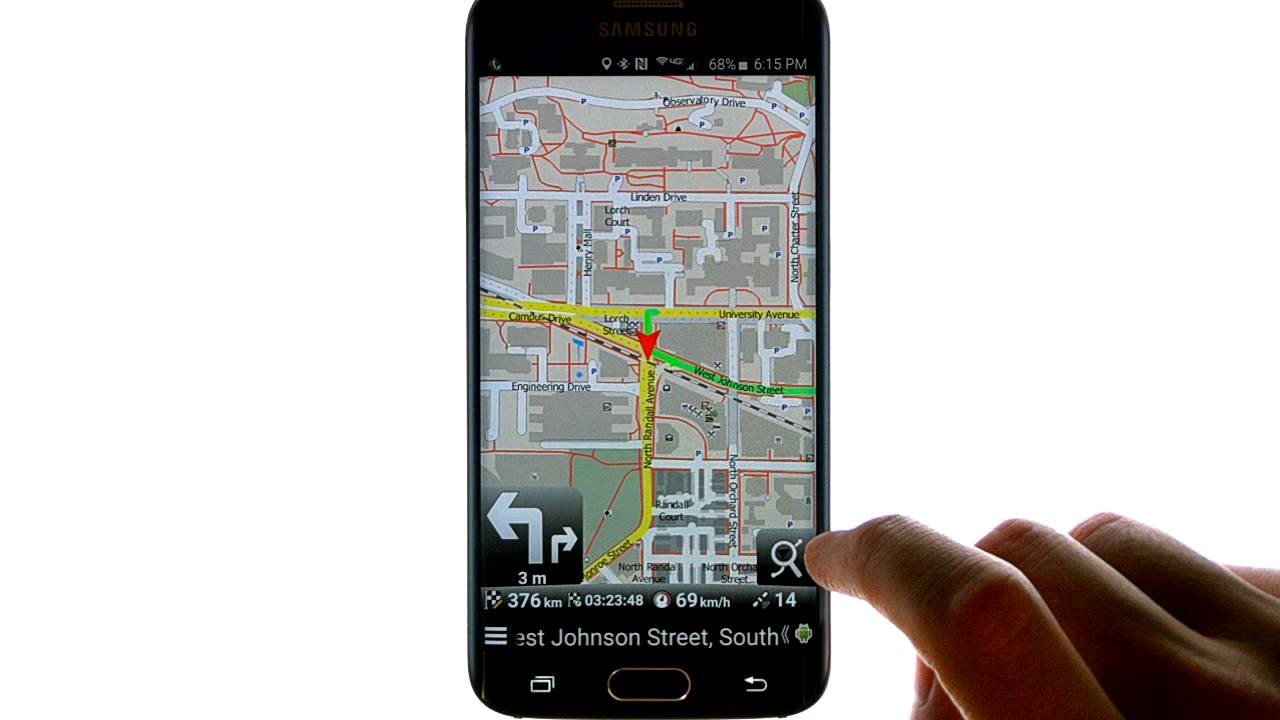 Why it's great:
Provides users with free offline maps and navigation in over 200 countries.
Simple and effective user interface that's easy to use.
Mapfactor is a company that has been in the GPS game for a while now. They offer both physical GPS systems and a phone app. Much like the above CoPilot GPS, Mapfactor gives users the option to download maps and navigate using them offline. This is particularly beneficial if you're traveling in another country or region. Even better, the app is free to download. The UI is easy to use and fairly simple, meaning you're not overwhelmed with information when you're driving.
Downsides:
There have been some reports of compatibility and reliability issues. The app is seemingly prone to crashing.
Response times can occasionally be a little too slow.
4. Sygic GPS and Navigation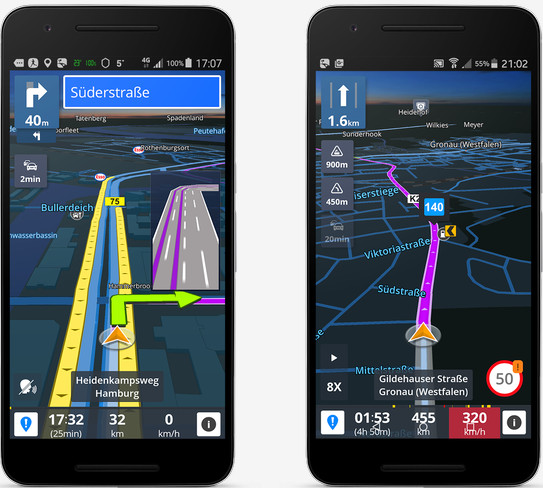 Why it's great:
Free to download and offers both 2D and 3D maps, even offline.
Traffic alerts and a heads-up display make it ideal for driving.
Sygic is another free application that allows users to download maps whilst not online. Whereas Mapfactor (above) focuses on simplicity and ease of use, Sygic's interface can be a little bit overwhelming at first. There are a lot of options, and drivers can choose both a 2D and 3D map. The maps give very detailed information on nearby points of interest, which can make the screen seem fairly cluttered at times. A nice inclusion is the ability to give voice commands, although like many of the premium options, you do eventually have to pay for the extra features.
Downsides:
The UI is a little bit too busy at times.
The free features are a little basic, meaning you'll have to pay for the better ones.
5. inRoute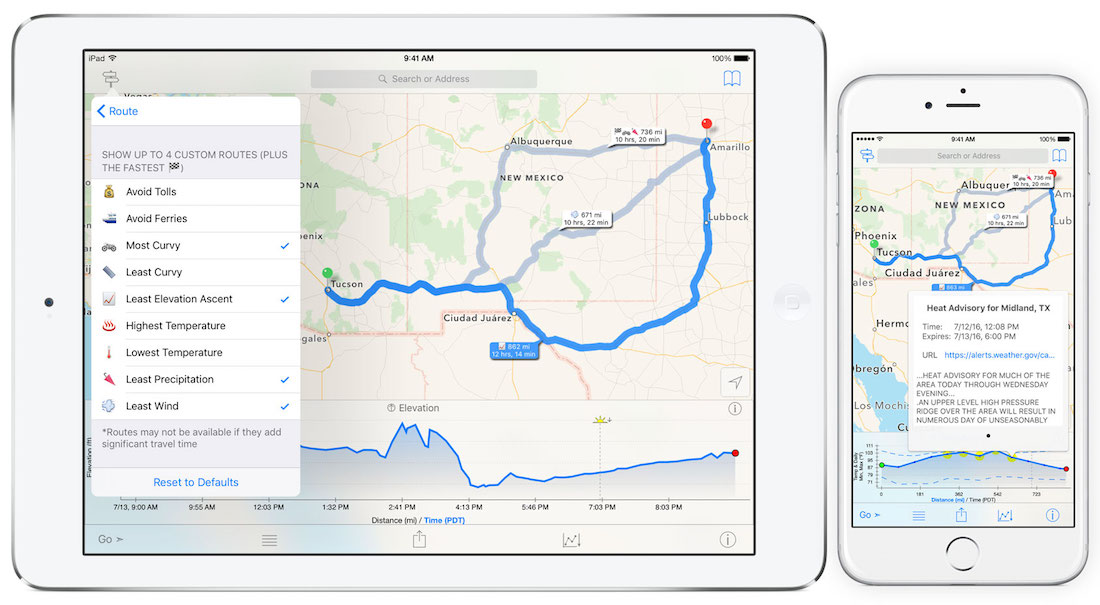 Why it's great:
Ideal for road trip planning thanks to its feature-rich design.
Free features are good, although premium ones are better.
If you spend a lot of time planning road trips, you'll love the inRoute application. It makes it possible for users to plan a fairly complex route with multiple destinations, gas stops, and even sleep stops. The free version allows you up to five different map points, and the paid premium version gives even more options. The UI is simple to use, giving clear and detailed directions, making intuitive changes where necessary.
Downsides:
The paid version is quite expensive.
It works best in online mode, which isn't always possible depending on location.
6. Komoot
Why it's great:
Ideal for outdoors enthusiasts who like to explore new trails.
Offline maps that give detailed information about the route and terrain.
So far we've focused mainly on driving apps, but one of the most innovative and best non-driving GPS systems is the Komoot application. Its focus is on delivering an experience for hikers and walkers, giving details of terrain toughness, trails, and other users' input. Although it can cost a fair amount, serious hikers will be willing to pay.
Downsides:
The cost can mount up as you have to pay for each different map you download.
7. Maps.me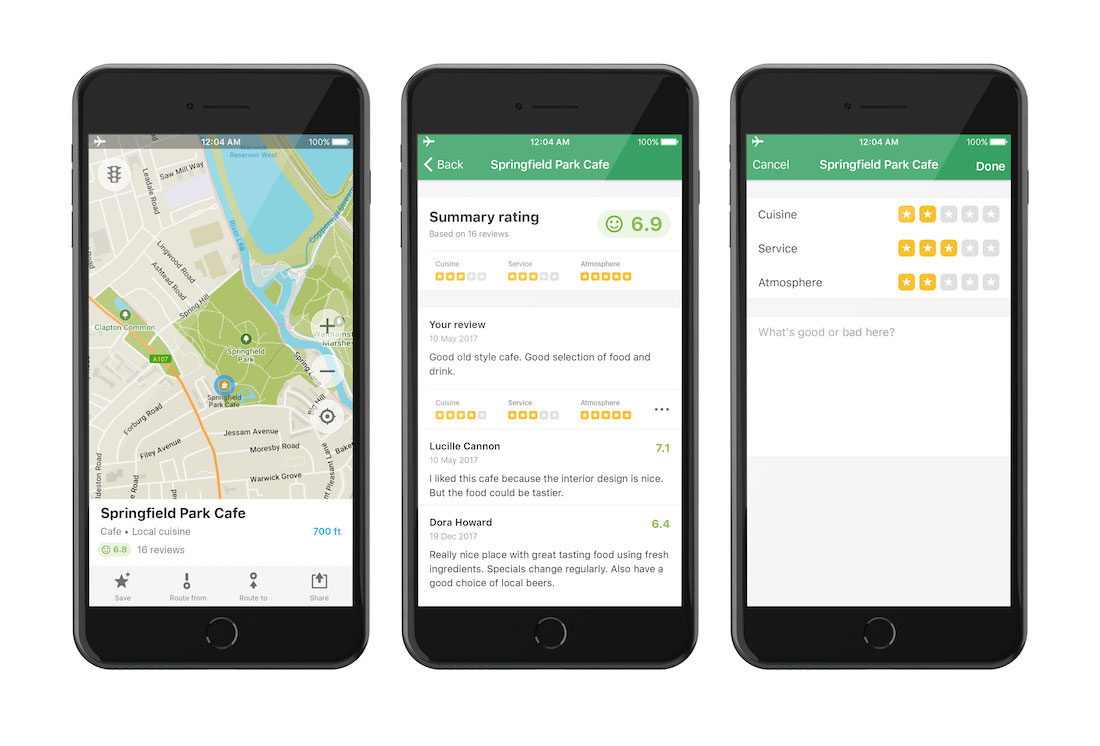 Why it's great:
Open source and community driven app that has a good amount of offline features.
Contains information of businesses, services, and points of interest.
The Maps.me community are what makes this navigation app experience so good. Contributors all over the world ensure that the map data remains up to date and fresh. The app is free, and intends to remain so, but it is supported by ads. However, aside from the ads, the interface is clear and simple. The focus is on offline data that is updated regularly, meaning you'll know where you are, wherever you are.
Downsides:
It can sometimes be slow to re-route if you miss a turn.
Final Thoughts
It's clear that there are a variety of alternatives to Google Maps, many of which are potential rivals. Whether you use Android Auto or simply use your phone by holding it yourself or having a passenger do it for you, it's good to have more than just Google Maps. Depending on your preferred mode of transport, some of these GPS apps will be more relevant than others. But hopefully you now have a better understanding of the pros and cons that these applications offer.
Disclosure: We might earn commission from qualifying purchases. The commission help keep the rest of my content free, so thank you!