iPhone and iPad users often find themselves on the move, thus connecting to public Wi-Fi for is commonplace. This makes iOS users prone to be a target for those with bad intentions, as stalkers or cyber criminals.
It is always best to be safe, especially now that these devices usually store important information, like credit card details, bank account information and passwords to many services. The need to protect your valuable data from cyber criminals is more important than never.
In terms of security, the best and simplest option one can opt for is to set up a VPN (virtual private network) for your device. Having a VPN will shield you from the unwanted eyes and hide your true location.
iOS devices don't have as many VPN applications to choose from as compared to Android devices. Choosing the right VPN app is also important since the VPN provider you choose will tunnel all your online activities. We list below the best iOS VPN apps that will keep you safe while you browse this wild internet.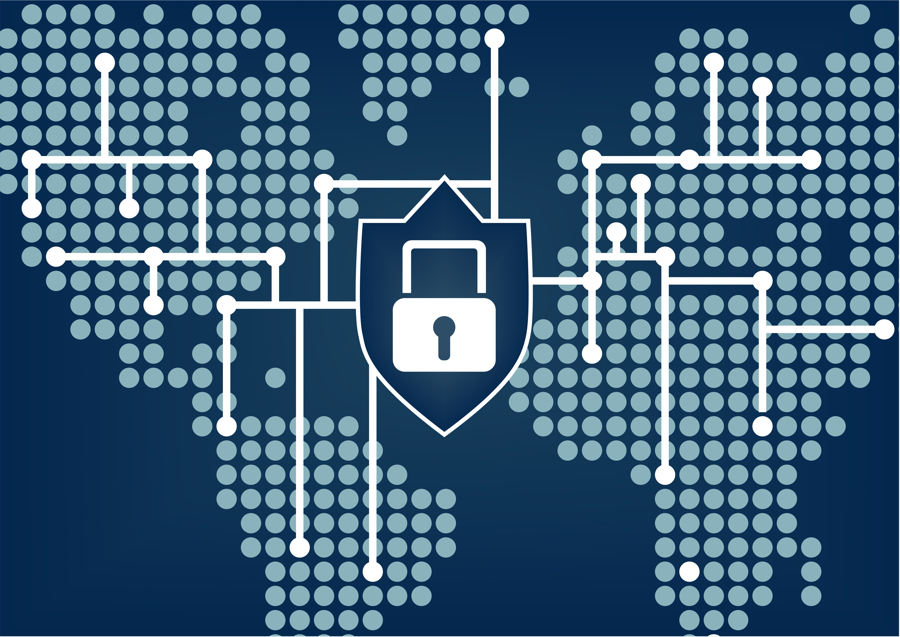 Rocket VPN is a product of Liquidum, an award-winning maker of mobile apps. The company is located in various countries, including Ireland and Canada. Rocket VPN provides a free virtual private network service that will instantly grant you anonymity online.
The servers behind Rocket VPN are said to be industry-leading services, thus ensuring that interruptions and downtime will be the least of your concerns. Moreover, they offer a VPN that does not sacrifice your speed, allowing you to browse with ease and stream videos, too.
Liquidum's Rocket VPN is a free service, however, users who subscribe will have more browsing data and more servers to connect to as compared to the free users. Those who opt for the free VPN will only be able to connect to the US server.
Rocket VPN is also available on Android.
NordVPN is available for both Windows, iOS and MacOS. It is one of the most popular VPNs and it uses the IKEv2 security protocol, making it 30 percent faster than other VPNs. Another great feature NordVPN has is that it does not store user information, making your privacy completely protected, even from the VPN Company.
In another reason behind NordVPNs popularity is its double encryption system that makes military-grade AES-256-CBC encryption readily available for the average person. Subscriptions cost $12 a month, however, the user can also opt for an annual subscription for $69.
Private Internet Access (PIA) offers 27 locations across the world while maintaining a relatively fast service. PIA also supports 256-bit encryption and promises to forgo saving traffic and VPN usage.
PIA is available for desktop clients and iOS devices. The desktop version is more advanced and offers various configuration options while the iOS version is very user-friendly. iOS users can simply log in and pick their preferred location.
As for PIA subscription, there is no free trial available, however, they do offer a seven-day money-back guarantee. Users have the option to pay $7 a month, $36 for a half-year subscription, and $40 for an annual deal.
Hotspot Shield is the world's largest Internet Freedom & Privacy Platform with more than 400 million users from 200 countries.
This hand VPN app offers anonymity when browsing, protected internet connection, encrypted personal information and the power to unblock websites. The app also effectively hides the user's IP address, serving as a shield from spammers, hackers, and other breeds of cyber criminals.
Another benefit from using Hotspot Shield is its Malware protection feature. The app notifies users when the site visited is notorious for malware. In addition, Hotspot shield also provides ad-free browsing and customer support for those with a subscription plan.
Hotspot Shield offers a subscription plan for interested users with multi-device support. The most popular of which is the one year plan which saves the user a lot of money offering the service for only €8.99. A three-month plan is also available for €12.99 and a one month plan for €15.99.
Express VPN offers multiple servers that allow the user to choose from 78 countries and 100 regions. This great VPN app offers a no logging policy, allowing users to rest assured that their information is not being saved anywhere.
Express VPN is generally fast and reliable, providing dedicated customer service as well. The iOS app for Express VPN is very user-friendly, offering a user interface that is relatively easy to navigate. The user simply has to choose a location on the map and hit connect.
There is a free one-day trial offered by Express VPN, which is followed by a subscription plan. Users have three plants to choose back, all of which offers a 30-day money back guarantee. Users can opt for a monthly subscription for $13 monthly, while plans for six months and one year is also available for $60 and $100 respectively.
VyprVPN offers fast speeds matched with the highest level of security made possible by their global VPN network. VyprVPN gives users more than 70 location options with over 200,000 IP addresses and more than 700 servers for easy switching.
VyprVPN takes pride in their independence from third parties. They manage their own hardware, software, and network. Thus assuring users that their data is protected from end-to-end.
This VPN app is available for Windows, Mac, Android, and iOS making it possible to secure multiple devices in just one tap.
IPVanish VPN offers users with more than 180 servers in over 60 countries. This service promises zero logging for complete peace of mind regarding your online activities. IPVanish VPN uses OpenVPN and 256-encyoption support while its best feature is its P2P traffic which is blocked by other services.
IPVanish VPN has one-day free trial available and a subscription plan follows after. There are plans that are quite flexible like the seven-day plan for only $2. Other plans include a $10 per month plan, $27 for three months, and $75 for a year.
Tunnel Bear VPN offers a unique and cute user interface that is very easy to use. All the user has to do is select a location and watch the bear travel to it for your VPN to complete set up.
This VPN app is quickly becoming popular as it offers 256-bit encryption and has minimal logging while offering servers in 15 countries.
Tunnel Bear VPN comes with a 500MB free data per month which is similar to a free trial. Subscription plans include a $4 monthly plan and a $30 annual plan for only one iOS device. Plans that allow multiple device protection are available as well for $ 7 a month or $50 a year.
What Do You Think?
Although privacy should be a basic right, many people have their data spied by third parts. VPNs are one of the easiest ways to keep your data safe and encrypted while you browse the internet. Technology advance in high speed, and as it's rumored, iPhone 8 will come with improvements in security.
Do you use any other iOS VPN apps? Let us know in the comments!
Author: Feras Antoon
Disclosure: As an Amazon Associate, I earn from qualifying purchases. The commission help keep the rest of my content free, so thank you!