Choosing the right integrated amplifier is crucial to unleash the full potential of your speakers. In this article, we delve into three of the best budget integrated power amplifiers for the KEF LS50 and LS50 Meta speakers. Each of these amplifiers brings its unique qualities to the table, and depending on your audio preferences and budget, one might be a better fit for your setup than the others.
Cambridge Audio AXA35
Starting with the Cambridge Audio AXA35, this integrated amplifier is a great match for the KEF LS50s due to its robust power output and impressive sonic performance. Rated at 35 watts per channel into 8 ohms, the AXA35 might not be the most powerful amp on this list, but it sure makes up for it in sound quality.
The AXA35 is known for its clear, engaging, and detailed sound that complements the KEF LS50's wide soundstage and precision. It has a built-in phono stage for vinyl enthusiasts and a headphone output for personal listening. The AXA35 is well-regarded for its excellent midrange performance, which matches perfectly with the LS50's strong midrange reproduction.
While the AXA35 might lack some of the connectivity options found in higher-priced models, it still has a reasonable selection, including three RCA line-level inputs, one phono input, and a front-panel 3.5mm input. It's an excellent choice if you are looking for a straightforward amplifier that prioritizes sound quality over features.
MOUSAI S.M.S.L DA-9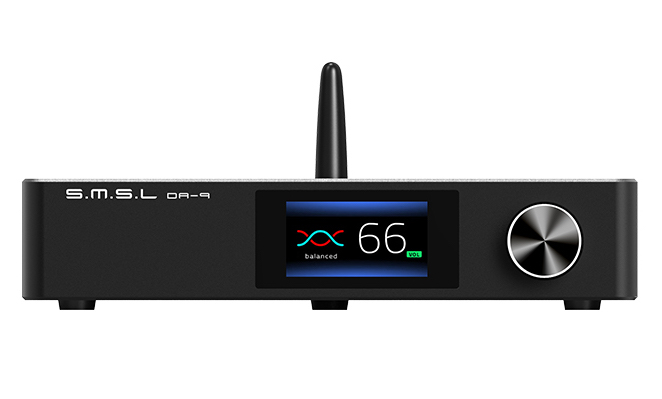 Next up is the MOUSAI S.M.S.L DA-9. The S.M.S.L DA-9 is a digital power amplifier that delivers a power output of 50W per channel into 8 ohms, making it a great match for the LS50 speakers. This amp utilizes Infineon's new technology class D power module, which offers superior sound quality with high efficiency.
One key advantage of the DA-9 is its Bluetooth 5.0 functionality, which supports high-resolution audio codecs like aptX and LDAC. This allows for seamless wireless streaming from your devices, adding an extra layer of convenience.
The S.M.S.L DA-9 features a minimalist design with a focus on functionality. Its fully balanced inputs help to reduce noise and distortion, while the NJRC electronic volume control ensures precision and clarity. Furthermore, it also offers multiple EQ modes, which can help tailor the sound to your personal preferences.
The DA-9 is best suited for those who want a modern, digital amplifier with wireless connectivity and value sound customization through EQ settings.
Yamaha A-S501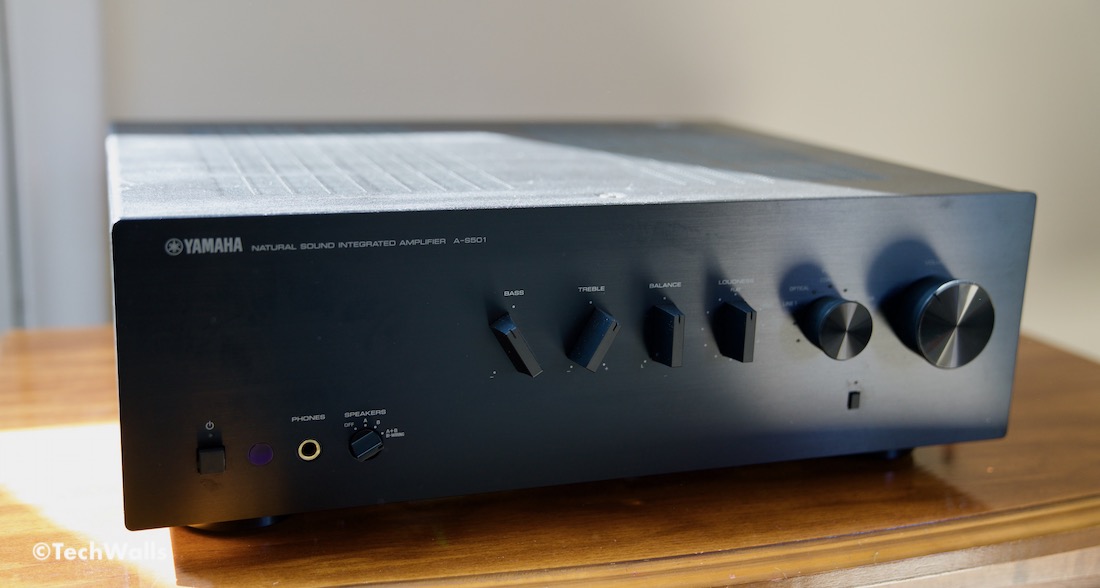 Lastly, we have the Yamaha A-S501, this is also the amplifier I bought for my setup. With a hefty power output of 85 watts per channel into 8 ohms, this amplifier is capable of driving the KEF LS50 speakers to their full potential. The A-S501 is known for its neutral and clean sound, which allows the LS50s to shine in their own right without adding any coloration.
The Yamaha A-S501 also excels in the connectivity department. It features digital inputs (optical and coaxial), four line-level inputs, and a moving magnet phono input. It also boasts a continuously variable loudness control and pure direct mode, which bypasses unnecessary circuits to provide the cleanest possible sound.
This integrated amplifier is built to last, featuring a solid build quality with a brushed aluminum front panel and robust knobs and switches. The A-S501 is well-suited for those who value power, versatility, and a neutral sound signature.
Conclusion
All three amplifiers, the Cambridge Audio AXA35, the MOUSAI S.M.S.L DA-9, and the Yamaha A-S501, have their own strengths and can be an excellent match for the KEF LS50 and LS50 Meta speakers depending on your needs. Remember, the best amplifier is the one that meets your specific needs and preferences. Therefore, it's always a good idea to audition these amplifiers with your KEF LS50 speakers before making a final decision.
Disclosure: We might earn commission from qualifying purchases. The commission help keep the rest of my content free, so thank you!