Recently, the Macworld Conference was held in 2012. The conference revealed many changes undertaken by the Macworld. In the conference, they also declared a change in their title. Previously they were called as Macworld but now they are known as Macworld | iWorld. They also declared now for the time being their main objective is iDevice market. They are mainly concentrating on the operating systems.
Just take a tour of some of the Macworld | iWorld awesome applications:
Outstanding Tour wrist
This application stands out to be one of the best features of 2012. It enables you to capture stunning killer view of different locations. It also enables you to get flawless panoramic views ranging from a hotel to the top of the Grand Canyon. At the same time, you will definitely enjoy suing application. Infact, you can enrich tour wrist with valuable data and photos. If you want, you can definitely share these killing pictures on various social networking sites. Moreover, you can get this application for iPhone or iPad.
Wonderful iStopmotion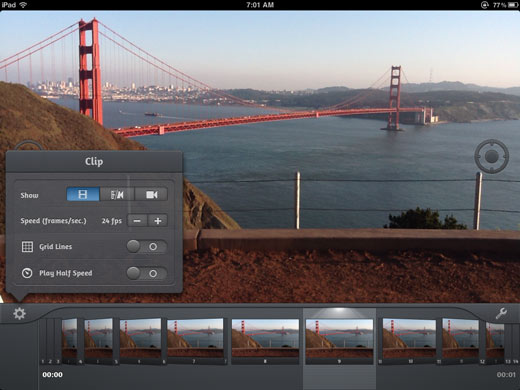 iStopmotion enables you to capture video. Recently you can get the video installed on your  iPhone of the iStopMotion. It can help you to curate awesome stop animated movies. Infact you can save this iStopMotion movie and post on the largest video sharing network as you tube. It also possesses specific features like overlay. Well you can get these iStopMotion for only $5. However, you cannot get the overlay characteristic on iPhones.
Impetuous Pocketinformat HD
It is a complete package and gives you a compact list of things at a single place. This application is quite different from others. Infact it helps you to garner all kinds of information in one place. You can get the contact details and the calendar on this pocket informant hd.They is again available for iPad devices.
Impeccable Splash top Representer
It has many distinguishing features. It enables you to operate the slides. However, while operating this you need to have a same wifi signal. This definitely helps your work livelier. It also enables you to have power point presentation and keynote as well. You can easily get them at various application shops.
The Great ABvio, cyclemeter, walkmeter and runmeter
In this 2012 conference Abvio declared its three most outstanding applications. Firstly, cycle meter, it enable you calculate the speed and distance travelled by a cycle. Secondly, walkmeter that gives you detail of walking. Thirdly, Run meter it gives you the detail of your running time.
Easy game your videos
This application help you to edit certain things after you capture the video. You will definitely find it worthwhile to have this on your closet. Game your videos enable you to remove and add certain effects on your video. If you want, you can add slow motion and curate filters. This app goes well both on iPad and iPhone.
Hope you liked all the new applications of Macworld. You should check out for once.
Disclosure: We might earn commission from qualifying purchases. The commission help keep the rest of my content free, so thank you!