Surely every publisher wants to monetize their platforms. It's a clever way to gain profits these days; truth be told, the market doesn't even show a sign of slowing.
Monetizing websites or applications isn't as easy as it sounds. Of course, you can just turn your platform into a money-making space in one night. It requires time, effort, and a suitable mediator to guide you to the correct market. And this is what an ad network does.
To monetize their websites or apps, publishers have to join inside the ad networks' programs. Usually, they have certain requirements that should be fulfilled first, like the number of monthly visitors.
Generally, visitor pays the most important aspect in deciding whether a platform may successfully gain profit from monetization or not. The more views you gain, the better revenue you'll reap in the future.
However, publishers also need to know that choosing the correct network is definitely important. Start by looking for the one with the highest CPM rate or easy requirements. That way, you can still monetize your website or app, although it's a small-sized one.
Learning The Importance
You see, although ad network is certainly beneficial for publishers to monetize their platforms, it also plays an important role for advertisers. The ad network is basically the mediatory agent who works to connect the two.
Publishers can still do direct negotiation with the advertisers, but it would be hard and tricky since advertisers won't trust any publishers easily without an excellent reputation. The process is also long since the search process has to be done manually. In a world where there are probably millions of advertisers, looking for one advertiser that's suitable for your platform is sure not easy.
Thus, this is where the ad network plays its role in negotiating and adjusting the ad inventory. You can see it works in the same way as house agents do. They will promote your assets and make them available to interested buyers. The only difference here is the items in the transaction, which in this case, are ads.
The Different Types of Ad Networks
Although most ad networks work in the same way, there are actually different types of ad networks, such as:
Premium: This only publishes offerings from famous and reputable publishers (which may cost a lot for advertisers for higher traffic)
Vertical: Works in a specific topic or field. This makes it easier to connect specific publishers to specific advertisers.
Inventory-Specific: Basically, the ad networks that focus more on the ads inventory. Sometimes, this kind of ad network offers additional optimization for several types of ads.
Affiliate Advertising: As the name implies, they work using the revenue-share basis or pricing model.
The Benefits of Ad Networks
One of the best ways to monetize your platform is through having a relationship with ad networks. It's an effective, simple, yet focus-oriented way to generate higher revenue. Seeing how good it is, many people started to understand the reason to monetize their platforms through ad networks.
There are some underlying reasons why ad networks may be beneficial for your business. In this section, we want to explain some of them.
1) Great Way to Generate Money
One of the main reasons why people want to grow their platforms is for money. Yes, anyone would know it.
Growing money out of a working platform isn't easy. It may take a lot of time and connections to be able to monetize it. And without ad networks, the job of connecting with advertisers would become so hard to do, especially if your website or app isn't considered popular at all.
Ad network also offers a specialized dashboard to monitor your earnings, and sometimes, there's also a feature to optimize the ads to generate more income.
2) Easy integration
It's not really hard to deal with the ad network's dashboard, even for first-timers. You don't need to have additional programming or coding skills to understand it. Thanks to the simplicity, most publishers would find it easy to adapt to everything. If the ad platform offers a further configuration method to adjust the ads, the process might be even easier.
Publishers are free to pick and adjust the content of their ads. This way, they can easily target the proper and suitable market for their platforms. Thus, they can generate higher income in the long run.
3) Make Your Website More Popular
If a visitor clicks your ads, your platform will have a chance to be promoted by the algorithm. If more and more people do the same thing, you can finally have a steady income gained from your platform before long.
Thus, if the algorithm is in your favor, people can basically find your ads easier and probably make a conversion if they're not too intrusive or annoying.
4) Easy Ads Configuration
As mentioned above, most ad networks would offer a way to customize your ads. Having a partnership with a certain ad network doesn't really make you lose control over your own platform. Instead, they give way to optimize the ads further in order to get more attention that would lead to conversion.
As a publisher, you can freely adjust what kind of ads to be displayed, where they would be located, etc.
If you finally feel that ad networks are actually worth your time, it's always better to start now. However, don't pick any ad networks carelessly. Below are some tips for deciding which network is best for you:
Choosing The Best Ad Network
If you type ad networks on Google Search, it's likely you'll see thousands of results. It's nearly impossible to determine which one of them is actually the best by looking at the reviews alone. You have to do a quick research to determine if a certain ad network is suitable for your goals and needs.
But don't worry, there are some characteristics that you can check on each platform before deciding to make a profitable relationship with them, like:
The size
Ads quality
Ads varieties
Payment terms and conditions
Technologies used
Available features and tools
The ads reach
As for preferences, we already have some of the best ones listed below.
The Best 6 Ad Networks for Publishers
Below are the six best ad networks for publishers:
1 – CodeFuel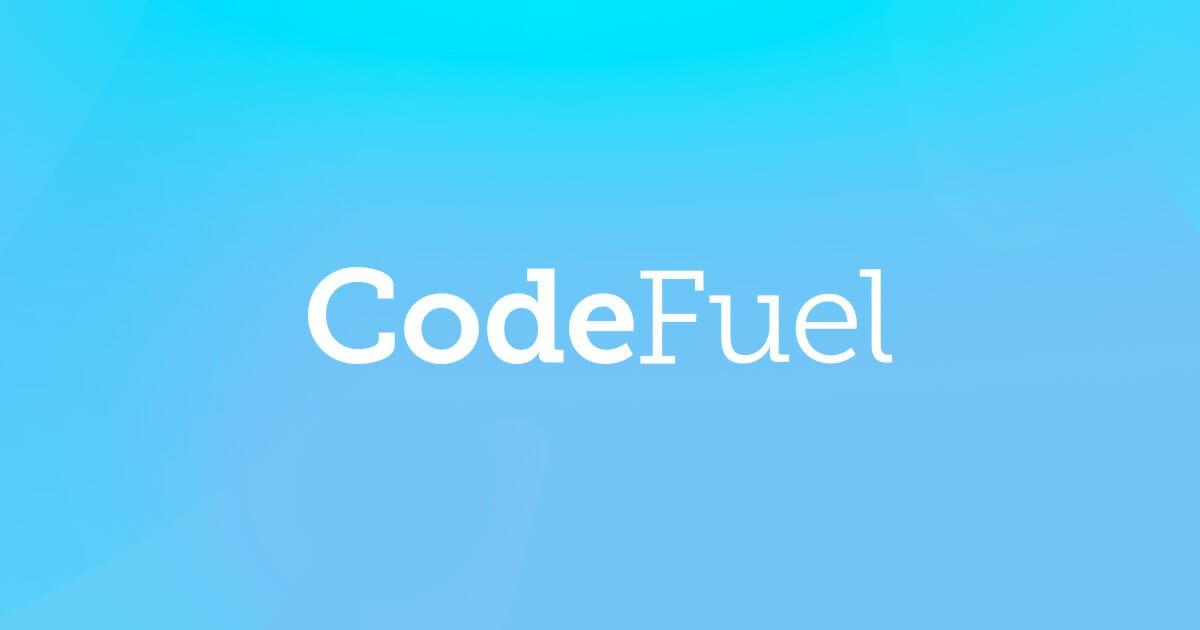 The first one on the list is CodeFuel, and we're pretty sure you're already familiar with it. Since its release to the public back in 2014, CodeFuel has developed into one of the best ad networks most people use today. Many people say that it's an excellent alternative to Google Adsense, and we couldn't agree more.
Thanks to its wide reach and connections, publishers may have a chance to increase their revenue by utilizing the available features and functionalities. Since the requirements are not that tight, anyone could join the program if they wish it.
The good thing about CodeFuel is the availability of various platforms for monetization. It doesn't only limit to websites or apps. Publishers are free to monetize their extensions as well. If someone uses their extension, they'll receive direct earnings.
CodeFuel also has several ads configuration that can be adjusted accordingly, giving publishers lots of ways to gain more potential revenue.
Best Features:
Multiple monetization methods. Publishers can monetize not only websites or apps but also browser extensions. This makes it possible to earn additional income besides the two platforms.
Ultimate flexibility. As mentioned above, publishers are given the freedom to adjust and configure their display ads. Achieving the most optimum earning through this method is highly possible.
Pros:
Easy-to-use controls, thanks to its simplistic interface
Has some variations in monetization products. Publishers can monetize their websites, apps, and extensions
Offers various analytical tools that are helpful to track ads performance and seek better suggestions
Wide connections with lots of publishers
The ad options are highly customizable and optimizable.
Cons:
CodeFuel only accommodates projects worth $1,000 or more.
Not a suitable option for small to medium-sized websites since the requirements mentioned that publishers should at least have thousands of visitors per month
What They Said About It
Seeing the reviews on multiple platforms, many said that CodeFuel could be an alternative to Google Adsense. However, some also told the public that they used CodeFuel as a helper to be accepted into the Google Adsense program. The ad network helped them to modify their ads to generate more views. Surely by doing so, their revenue will increase as well as time goes by.
Click Here to Visit CodeFuel Website
2 – Amazon Publisher Services

The next option we have here is Amazon Publisher Services. The best and most appropriate websites for this ad network are small, medium, and large publishers. It basically works on all kinds of websites (as long as they don't cross the rules and restrictions), so publishers who still have a small website may also make use of this service to monetize their website.
Aside from giving a chance for publishers to monetize their websites, Amazon Publisher Services also accommodates them with complete, cloud-based solutions to reach a better market. With the tools, publishers can target the appropriate market and gain useful information about shopping insights, demands, and so on.
Every publisher on Amazon Publisher Service can be connected with each other. Together, they may create their own solution to gain better revenue, although the tricks might not be as transparent. The amount of revenue you can gain depends on how many viewers you have per month. If it gets bigger, your profit will grow as well.
Best Features:
Offers various solutions for all sizes of publishers
The transparent ad marketplace
Bigger connections with advertisers
Have so many resources to work on for better future development
Small latency
Easy-to-access management tools
24/7 customer support
Pros:
The aspect of transparency, reducing the doubts
Easy-to-access tools
The pricing is fair and good
Great rate for royalties
Has wide payment options
Cons:
Publishers should have at least 5,000 views per month
Doesn't have a decent marketing strategy provider
The algorithm might be confusing at times
The payment term might be infuriating sometimes
What They Said About It
According to the reviews posted on G2.com, the majority of people actually give positive feedback towards Amazon Publisher Services. They said Amazon has successfully built a platform that's really convenient for publishers. One even mentioned that the platform makes it possible for publishers to grow and develop.
However, people also reported a bad experience with it, saying that Amazon Publisher Services only focuses on publishers who have multiple publishings. A publisher who only has one or two postings would find it hard to compete.
Click Here to Visit Amazon Publisher Website
3 – PopAds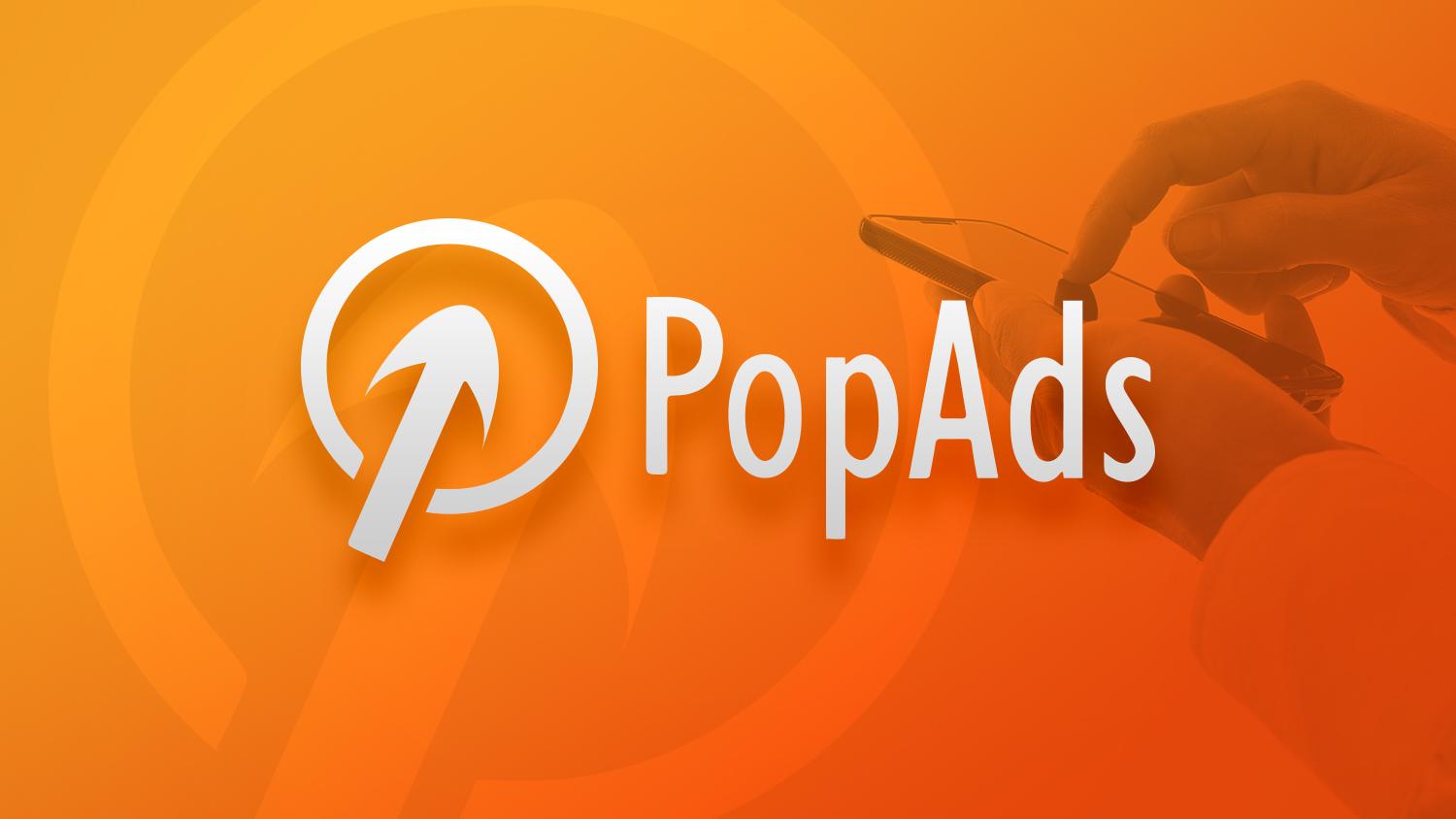 In the third option, we have the PopAds. As the name implies, these ad networks highly focus on pop-under ads, which can be said to be one of the most effective ad forms that can gain revenue.
Publishers who want to get more revenue may benefit from the quality pop-under ads they offer. The ad network also has a sense of flexibility on the payment and has already established a good relationship with 40 big advertisers around the world from various fields.
Thanks to this, publishers may have a greater chance to market their website or app as a place to host suitable ads.
Best Features:
Using CPV model
Has pop-under ads optimization
Known for its high CPM rate
The payment threshold is pretty low
Pros:
PopAds has live ads performance monitoring that's done in real-time
Doesn't have big requirements
Has connections with big advertisers around the world
Ads control
The minimal bid is adjustable
Offers traffic from both desktop and mobile
Supports all websites, including adult websites
Cons
The reports given are quite basic and general, with nothing specific
Only offers pop-up ads, which can be troublesome for publishers who want to maintain user experience
The ads often feel irrelevant to the content or website
What They Said About It
Many people love PopAds for its non-delay payment. The revenue will be sent to each publisher on time, and the chance of delay is pretty slim. However, since the ads often feel irrelevant, many publishers are starting to complain about getting adult ads or ads that are completely different from their platforms.
Click Here to Visit PopAds Website
4 – Adcash

For publishers who are looking for a popular ad network, Adcash can be your best option. The network is known for its wide connection with more than ten thousand active campaigns from various advertisers and publishers.
Different from PopAds, this ad network offers multiple ad formats that are free to choose according to the publishers' plans and goals. There are native, pop-under, banners, push notifications, and also the interstitials ads.
Adcash also completes the platform with lots of analytical and ad optimization tools that may be useful to help publishers reach the highest potential revenue. Another thing that makes this network the best is its technology, that's able to bypass adblockers. With this feature existing, it's not hard for publishers to gain more revenue, even though the audience might use an adblocker in their browser.
A higher level of income is also achievable thanks to a high rate of CPM, real-time statistic monitoring, and also transparent payment terms.
Best Features:
Wide coverage
High fill rate
Multiple ads formats
Various payment methods
Able to bypass Adblock.
Pros:
Has wide ad formats
All traffic is acceptable
Has anti-AdBlock solutions
Excellent customer support
No fee for payments
Cons:
Doesn't have a referral program
What They Said About It
Many people claim that they experience an increase in revenue and views after using Adcash as their ad network. And as we mentioned above, the ad network has multiple payment methods, which is fitting for most publishers. On the other hand, some reviews also mentioned that sometimes the payment might get delayed.
Click Here to Visit Adcash Website
5 – SmartyAds

Another option we have here is SmartyAds. The ad network has a cross-environment that works better in-app, mobile, and also desktop. The private marketplace deals will make it possible for publishers to strike a more profitable contract with advertisers.
Their daily impressions are over 2 billion, with a high rate for CTR, CPM, and also fill rate. Most publishers have claimed that they feel their websites grow steadier, while some of them reported a 100% increase after they joined the program.
Best Features:
Makes it possible to receive all traffic coming from various kinds of devices
Detailed performance monitoring
Has brand protection features
Has a low payment limit
Pros:
High CPM
Advanced optimization for multiple kinds of devices
High volume deals
Advanced ads configuration
Cons:
Doesn't have options for CPA
There's no good customer support
What They Said About It
Most reviews said that the ad network offers ease in setting up a campaign, so any publishers won't find it hard to adjust to everything in it. However, the main issue with the network is sometimes bugged, and glitches may happen in critical moments, which is, of course, very annoying.
Click Here to Visit SmartyAds Website
6 – TrafficForce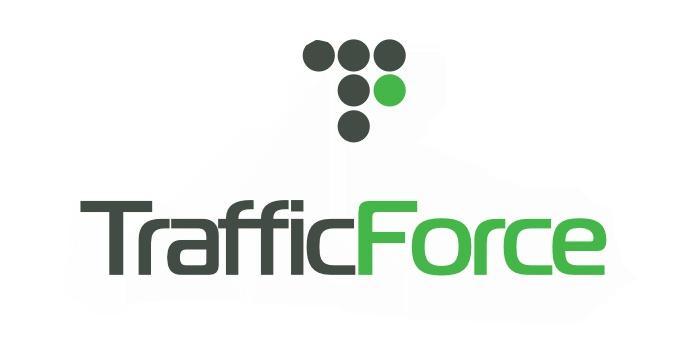 The last one on the list is Traffic Force. This ad network is known for its great ads offering in all fields and topics. They work on an impression basis, so the better the impression you have, the greater the revenue you can gain from it.
TrafficForce also has a good relationship with big advertisers, which makes it possible for publishers to gain bigger profits for their projects.
Best Features:
A good referral program
Good payment methods
Great connections with big companies
Good CPM rates
Pros:
For pop-under and banners, the rate is good
Gives back URLs
Direct and friendly customer service
Cons:
Doesn't have a high fill rate
No referral program
High minimum payout
What They Said About It
Many people stated that the ad network works flawlessly in gaining a high income. But, some people also experience ad blockage, which can restrict them from getting any potential money.
Click Here to Visit TrafficForce Website
Final Thought
So, those are the six best ad networks that are on top of the market. As we mentioned above, it's always best to see the reviews and consider all the benefits, pros, and cons of an ad network before actually joining their programs. Among all the options above, CodeFuel is definitely worth a try as it has multiple ways of monetization, and it's also profitable for medium to large publishers who have already established a good amount of monthly views.
Disclosure: We might earn commission from qualifying purchases. The commission help keep the rest of my content free, so thank you!