Video conferencing solutions have emerged as a boon for businesses that are surviving by letting their employees work from home.
From team meetings to interviews, video conferencing software have found versatile applications in an increasingly remote and virtual work environment.
One of the more overlooked functions of video conferencing software is for training. With employee training becoming increasingly virtual, video conferencing software enable businesses to provide their employees with instructor-led training experiences they can attend from the comfort of their homes.
The best part is, this isn't the only benefit of video conferencing for businesses that use the technology for training their employees.
The best video conferencing software come loaded with features that offer a number of other advantages like: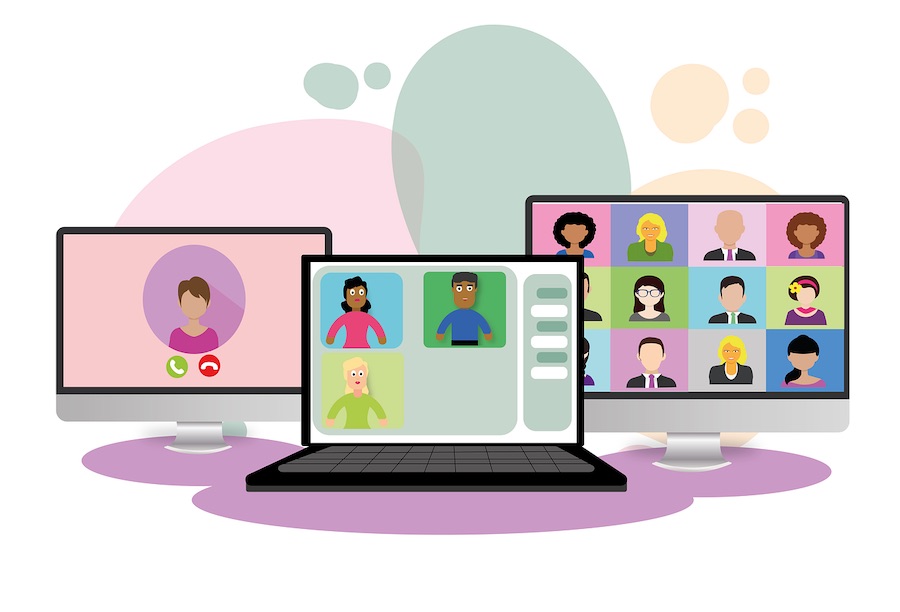 The Ability To Deliver A Consistent Training Experience
Traditionally, businesses that had offices in multiple locations had to hire different trainers to travel to their offices and deliver training. Alternatively, businesses had to partner up with local employee training vendors to deliver training to their employees. This process led to a lot of inconsistencies in the training experience and quality and as a result, the impact of training.
With video conferencing, businesses can enlist the help of a few selected elite trainers to deliver training to all their employees, regardless of where they are located.
The best part is, most video conferencing software support mobile devices. This means, many businesses will not even have to invest on specialised hardware to deliver training to their employees that are working from home.
Cut Down The Costs Of Delivering Training
One of the biggest challenges associated with delivering instructor led training is the cost involved. Besides the cost of having a dedicated space to deliver the training sessions, businesses would also have to bear the cost of travel and lodging for the instructors.
With video conferencing software, all these costs are a worry of the past. Now, businesses can partner with the best instructors around the globe without having to worry about the logistics of delivering the training.
Support For Recording Training Sessions
Another known challenge of instructor led sessions is their fleeting availability. This means, a training session was previously only available to the learners at a specific time of a specific day. If a learner missed the session for any reason, they would have to depend on second-hand information from their peers and colleagues to cover up for the lost time.
However, with video conferencing tools, businesses have the ability to record the training sessions as they happen. Then, with a little bit of editing, these sessions can be turned into training videos that the businesses can use indefinitely.
Besides ensuring that no learner ever misses a session, some such recordings can also be used for instruction and can reduce your businesses' dependence on the availability of trainers.
The Ability To Cater To A Variety Of Learning Styles
With training sessions held on video conferencing platforms, you are automatically catering for the visual and auditory learners among your employees.
With features like screencasting, you can also cater to the needs of kinesthetic learners (people who learn best by doing).
Similarly, by creating an online forum, you can also cater to the needs of social learners.
Conclusion
These are just a few of the plethora of advantages that businesses can expect to experience when they apply video conferencing technology to their training initiatives.
The best part is that even the best video conferencing solutions are priced so sensibly that even the most bootstrapped business can use them to their advantage.
Disclosure: As an Amazon Associate, I earn from qualifying purchases. The commission help keep the rest of my content free, so thank you!