The technological advancements in the realm of filmmaking have been one of the prime reasons for the rise in newer ideas being flourished. The video marketing has become quite competitive and if you really want to survive and make an impact, you need to keep yourself abreast with the technological innovations.
One such technology that has been used for years together for creating wonderful special effects has been the Green Screen Technology. Most of you, as filmmakers, may be aware of what green screen technology is and how beneficial it is for your innovative ideas, but what benefits do you stand to gain with it? That is precisely what we will be covering in this post.
Top Five benefits of using Green Screen Technology
Of course, you are aware of what green Screen technology is and how you can put it to a better use as a means of putting your creative side to test with it. But, what other benefits do you stand to gain with the adoption of green screen technology? We will focus on that aspect of the technology and know how beneficial it would be to become an early adopter.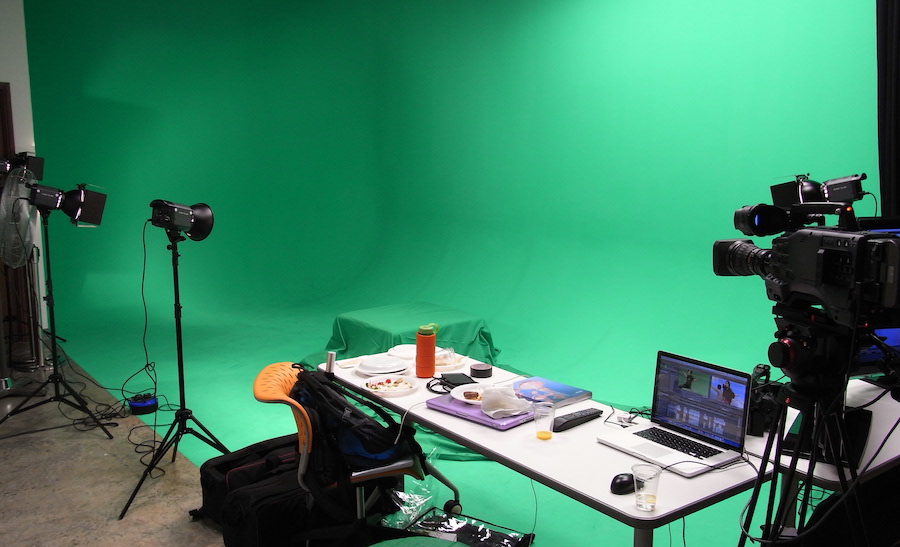 1. It helps you show off your Creativity
Creativity is the key to a flourishing career in filmmaking. You need to be different from the rest of the crowd. In a business where every other work looks much similar to the one already achieved, comparisons are bound to be drawn. Green Screen technology provides you with an option to be creative. You can develop Creative Green Screen Ideas for your masterpieces. In fact, with green screen technology, you have the sky as the limit for your imagination. Let those special effects, bizarre ideas and concepts come alive on the screen!
2. The Best of Branding
Constant advertising opportunity is yet another advantage you would stand to gain with green screen technology. You can add your branding elements to your backgrounds to your heart's content. In fact, you can infuse your branding in every element of your video. Textures, colors, and several other elements can be added to provide a constant advertising.
3. An Element of Professionalism
Green screen technology will help your creations look clean and professional. The ability to set up a digital background can go a long way in ensuring that you would be in a position to make use of your professional talent to the hilt. Standing out from the rest is the key to achieving the best results in a competitive world, and green screen technology provides you with the right edge.
4. Consistency at its Best
Outdoor shoots tend to be a lot difficult from the consistency point of view. You would ideally have no control over the ambient light and the surroundings while shooting the regular manner. If you are opting for the green screen technology, you would be blocking the ambient light completely. The controlled atmosphere at the studio can help achieve the consistency to the highest level.
5. Affordability
Outdoor shooting or the traditional modes of making a film can incur a huge budget. The shoots would depend a lot upon the actual conditions available and the ones you would want for your shoot. Green screen technology can help you achieve the best results artificially. The advent of post-production tools and video editing tools has made it utterly possible to bring in best budget options in your filmmaking. You need not rent out multiple premises, use multiple locations or invest in other resources any more. Opt for green screen technology and let your creativity flow!
In essence, we would consider opting for green screen technology should indeed work wonders for your career as a video maker as it introduces the element of quality, creativity and professionalism in your creations to an entirely new level. In fact, the control the technology offers you would make it one of the best options to go with. It saves time and helps you achieve any setting that you are looking for without having to be at nature's mercy. The background can be digitally created and you would be literally transforming your actors to the location concerned.
The Parting Thoughts
Apart from the top picks we decided to choose among a host of advantages that green screen technology offers you, the controlled environment that the concept offers you should be the one we would indeed appreciate. You do not need to cancel a shoot or wait for a favorable condition to complete your shooting schedule.
No matter whether you are into an explainer video, product brochure or a TV advertisement – green screen technology should be the best you can opt for. Use it for your needs and share thoughts with us.
Disclosure: We might earn commission from qualifying purchases. The commission help keep the rest of my content free, so thank you!