When you decide on hiring a team of IT experts to complete your fin-tech goals by developing software designed for your needs, then you must read the benefits it provides to your company. Here are the 5 main ones: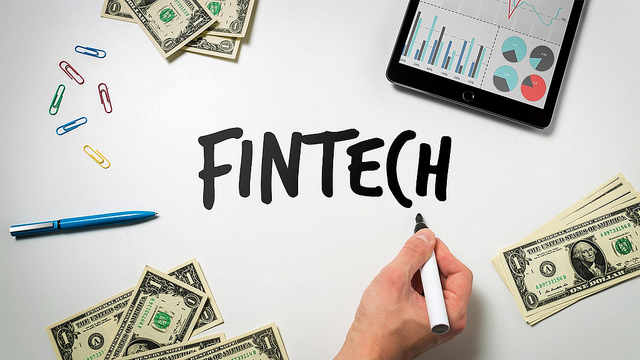 Latest technology
How can your company best take advantage of the innovations like data analytics, blockchain, and cloud computing that have contributed to the rapid growth rate when it comes to fin-tech in the recent few years? Due to the low employment, you may encounter difficulties hiring full-time in-house software developers. Undoubtedly, most of them don't see fintech companies as a field for growth, when big tech firms look more desirable for growth.
The solution to this problem lies in working with third-party software development companies that will best meet your fintech needs, using an appropriate expert talent. You will save expenses on hiring permanent staff.
The latest innovations your development company will create for you are those including:
Apps for investing and payments available on your mobile device using e-wallets as a new trend in the market
Blockchain technologies to better handle authentication in large transactions and streamline processes
Robo advisers to assist in making smart, data-driven decisions when managing
Customization and Personalization
Every customer wants to feel special and understood. The level of loyalty they are giving to your company depends on the wants and needs you are providing to them, and they will remain loyal to your company as long as you make your best efforts to fulfill them. If you use customized fintech software with the latest data analytics methods, you will certainly know what your customers want and create the services they expect.
For creating more personalized products and services, software developers can use Artificial Intelligence for many platforms like online banking, mobile apps, and loyalty programs.
Better Efficiency
Improving efficiency is what you need to justify why your decision fell on hiring a team of software developers. Efficiency can be noticed and improved in many ways:
More streamlined and cost-effective operations are what you will get when using cloud computing, and certainly reduced costs for infrastructure
Robotic Process Automation(RPA) with using invested robots for performing repetitive tasks also add some points to efficient working. All the data entry, asset rebalancing tasks will no longer waste the time of in-house providers and allow them to focus on more important and strategic tasks.
Chatbot AI-assisted programs can quickly and easily solve every customer inquiry, even outside the business working hours.
Enhanced Security
All the financial companies store very sensitive data and are most attractive for cyber attacks. Data like social security numbers, bank accounts information to credit cards, can all be a target to many cybercriminals. No wonder why financial companies are being a hundred times more attacked than other industries and need stronger security.
Software development for fintech companies provides better cybersecurity, helping with management and mitigation risk, regulatory compliance, fraud detection, and prevention. AI innovations detect and minimize fraudulent online activities and contributing to more secure use of financial services by the customers.
Disclosure: We might earn commission from qualifying purchases. The commission help keep the rest of my content free, so thank you!