I was looking for a new desk for my kids for a while and it was actually quite difficult to find a good one. Since I am using a desk with adjustable height, I also want a similar one for my daughter so that she can adjust the height when she grows up. Standing desks for kids are available in a variety of styles and sizes to suit different ages and needs. Some standing desks for kids are designed specifically for use in classrooms and can be easily adjusted to the proper height for each student. Others are designed for use at home and may be more customizable. Some studies suggested that standing desks can help reduce the risk of childhood obesity, help children to focus, and promote good posture.
Unboxing & Assembly Video
Design & Performance
I did some researching before buying this SmartDesk and found some good candidates such as the Jarvis Standing Desk, VIVO Smart Desk, or ApexDesk Little Soleil DX. However, they can't compete with SmartDesk Junior in every aspect. I even visited IKEA, planned to buy their standing desk along with a pegboard, connectors, and some shelves there; I checked them out and imagined the final product but it doesn't look attractive at all, especially for kids. I was happy with my decision because then Autonomous had holiday sales and the SmartDesk Junior was discounted to just $499. That is a great price because it is even cheaper than an IKEA standing desk and pegboard accessories. A few days later, 3 boxes were delivered to my front door for free. The whole assembly process took me over an hour.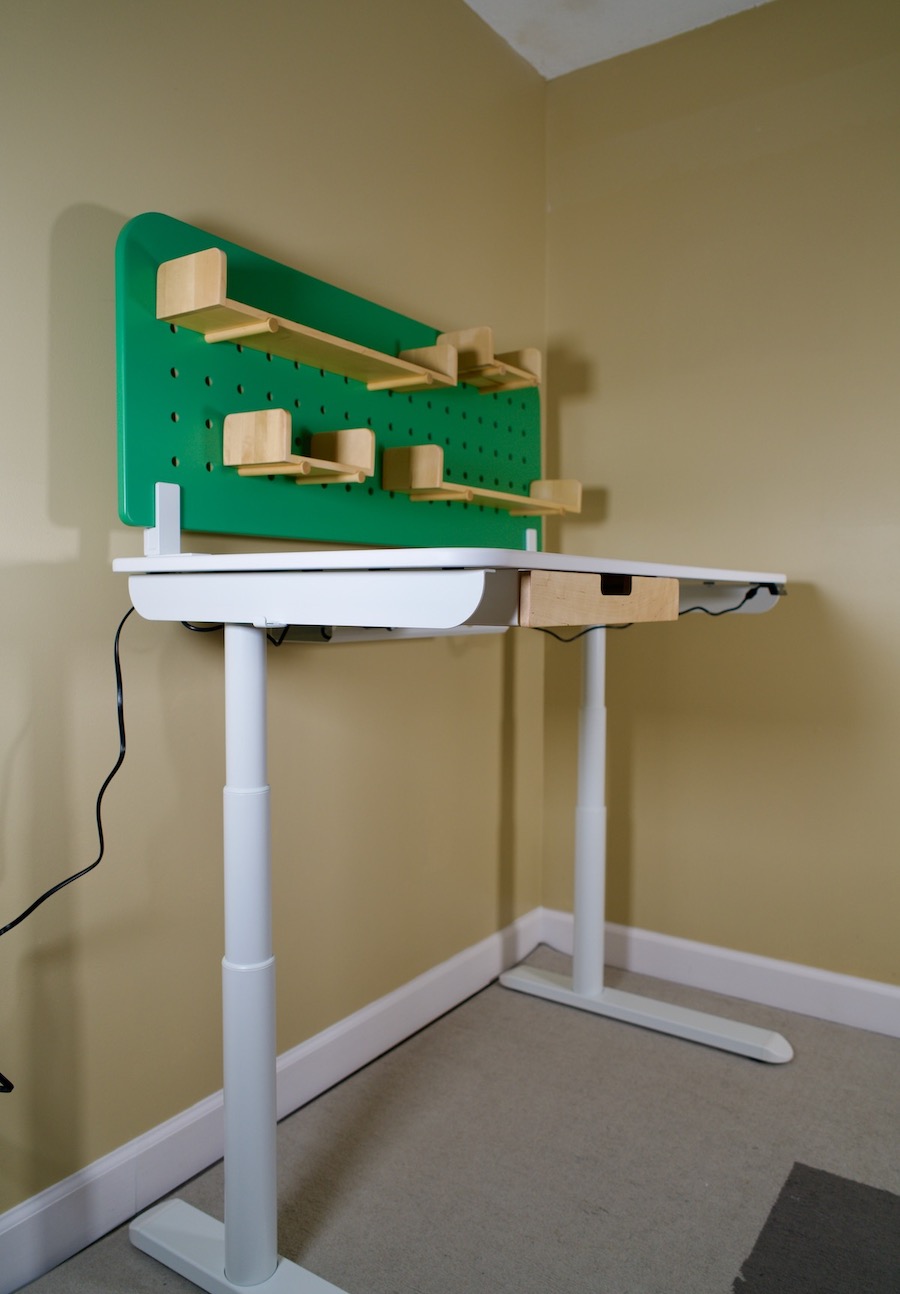 The SmartDesk Junior allows children to stand while working on a computer or performing other tasks, and also have a pegboard attached for organizing and storing various items. Adjustable-height desks for kids have become increasingly popular in recent years due to the many potential health benefits they offer. And Autonomous brings the product to the next level with a dual-motor system as well as the added convenience and organization that the pegboard provides.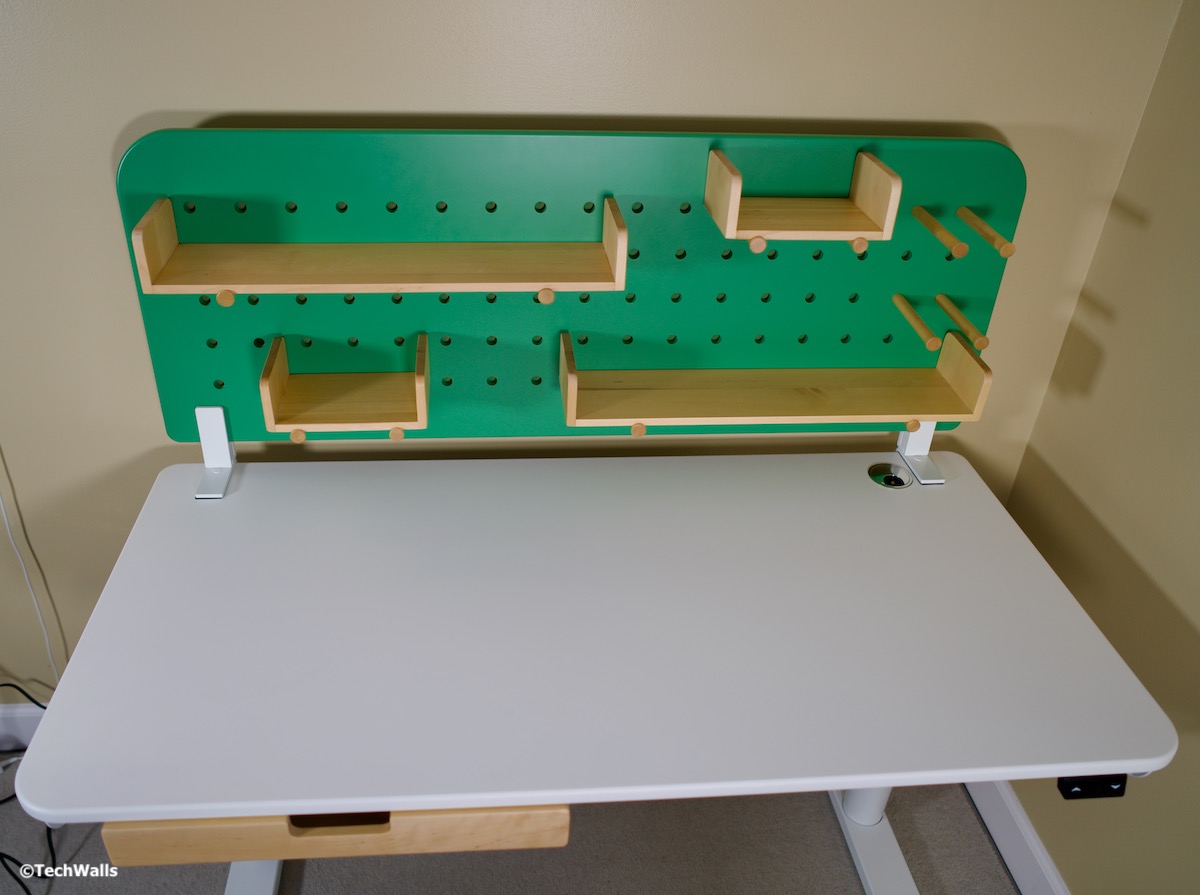 The desk has a sturdy steel frame and a MDF desk surface, and it can be adjusted from 22 inches to 45 inches in height using 2 quiet motors in the 2 legs. This allows kids to easily switch between sitting and standing positions throughout the day, helping to reduce the risk of health problems associated with prolonged sitting. The top is also quite spacious, measuring 49″ x 23.8″.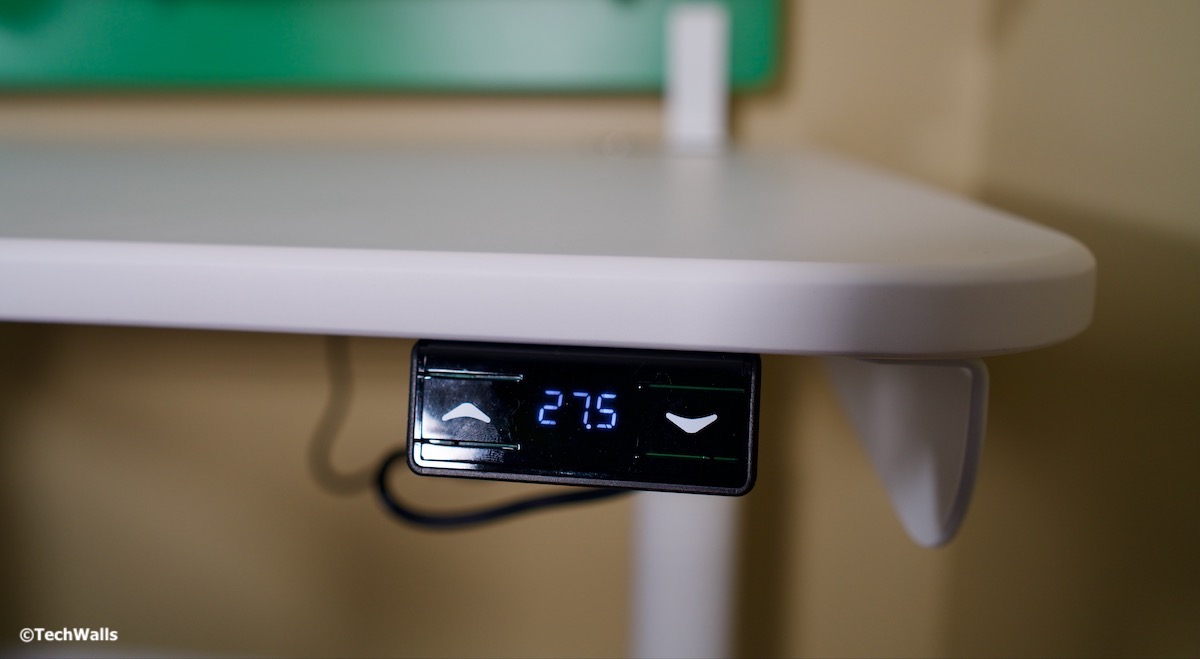 The pegboard attached to a standing desk for kids can be used to store and organize a wide range of items such as pens, pencils, markers, rulers, and other school supplies. This can help to reduce clutter and make it easier for kids to find what they need when they need it. This pegboard is available in Lavender, Green, and Blue color; I chose the green color because it comes with natural wood shelves. The colorful pegboard looks amazing and it is noticeably thicker than IKEA's pegboard. I also love other touches such as 2 backpack hooks on 2 sides, a cable tray, and a drawer.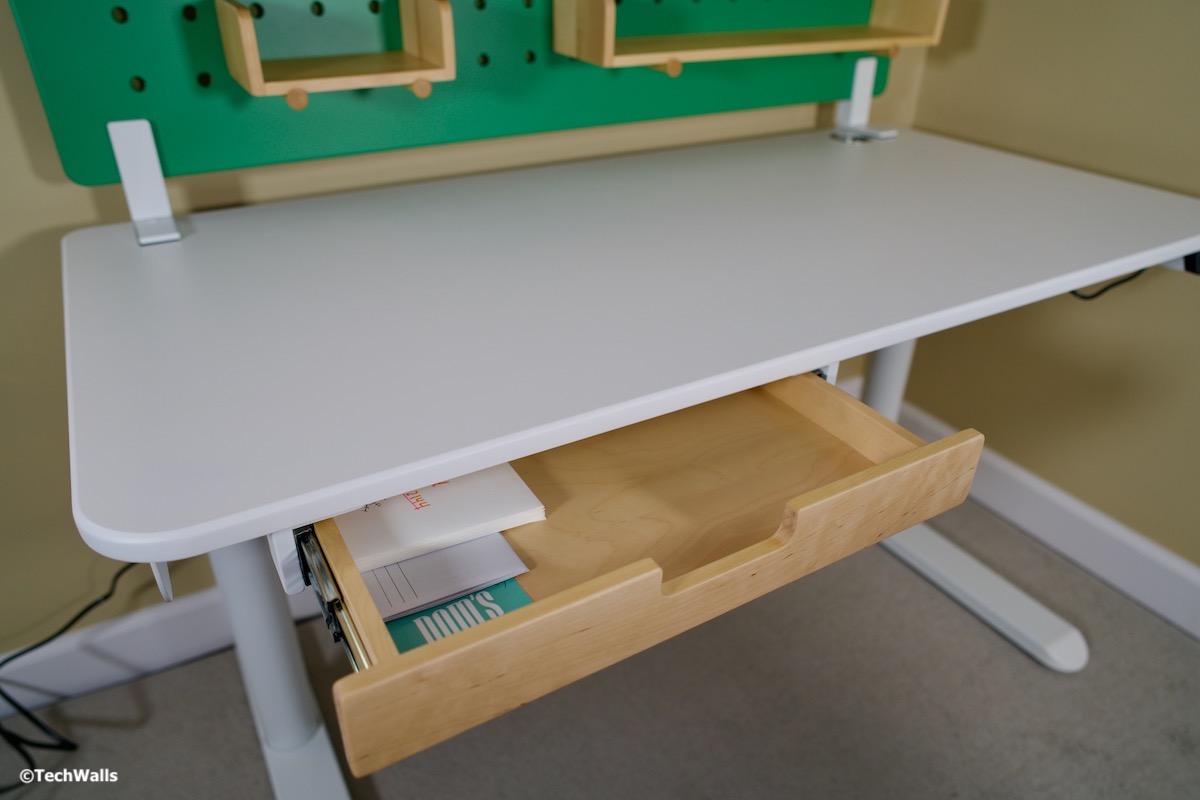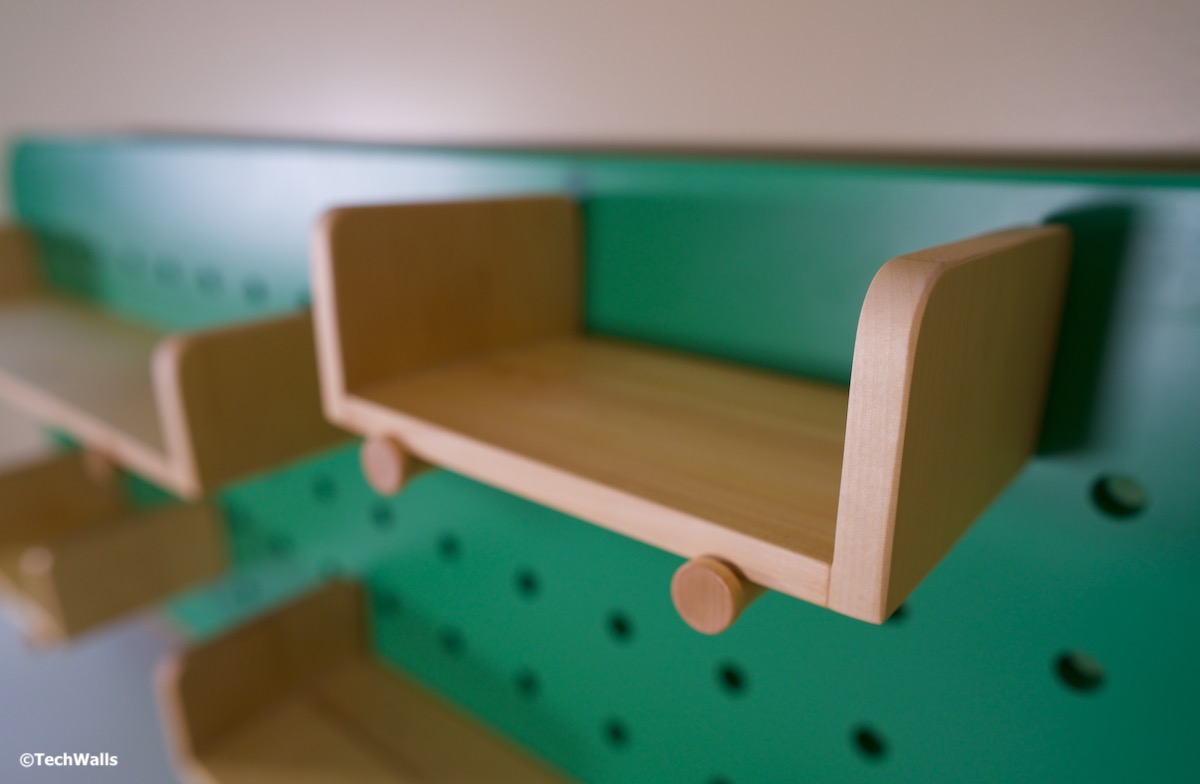 When using a standing desk for a child with a pegboard, it is important to pay attention to ergonomics and make sure that the desk is set up properly to avoid muscle strain and discomfort. You should remind them to take regular breaks to stretch and move around, and also do not stand for a long period of time.
All in all, the Autonomous SmartDesk Junior is the very best standing desk I could find for my kid. It can be a great way to improve overall health and productivity, as well as keep the workspace organized and clutter-free. The original price tag of $799 is ridiculous but if you can find it on sale, I highly recommend it.
Disclosure: We might earn commission from qualifying purchases. The commission help keep the rest of my content free, so thank you!