Autonomous has been quite well-known for their motorized standing desks and ergonomic office chairs. The ErgoChair Plus is actually not a new product; It is the same Kinn Chair or ErgoChair Pro+ that was released years ago.
Disclosure: We received the chair directly from the manufacturer as a courtesy for review purposes. However, the review is intended to provide honest, unbiased insights about the product, based on personal experiences and observations.
Design
ErgoChair Plus presents a stylish offering that redefines office aesthetics. Aesthetically, the chair blends sleek modernity with a welcoming sense of comfort. The range of color options adds versatility, ensuring it can find a home in any workspace.
However, the standout design element is the backrest, reminiscent of a human spine. This unique design features a central spine and supporting ribs, mirroring our own vertebral structure. It's a brilliant synthesis of form and function – a chair that not only looks anatomically elegant but also supports your body's natural alignment.
Build & Material Quality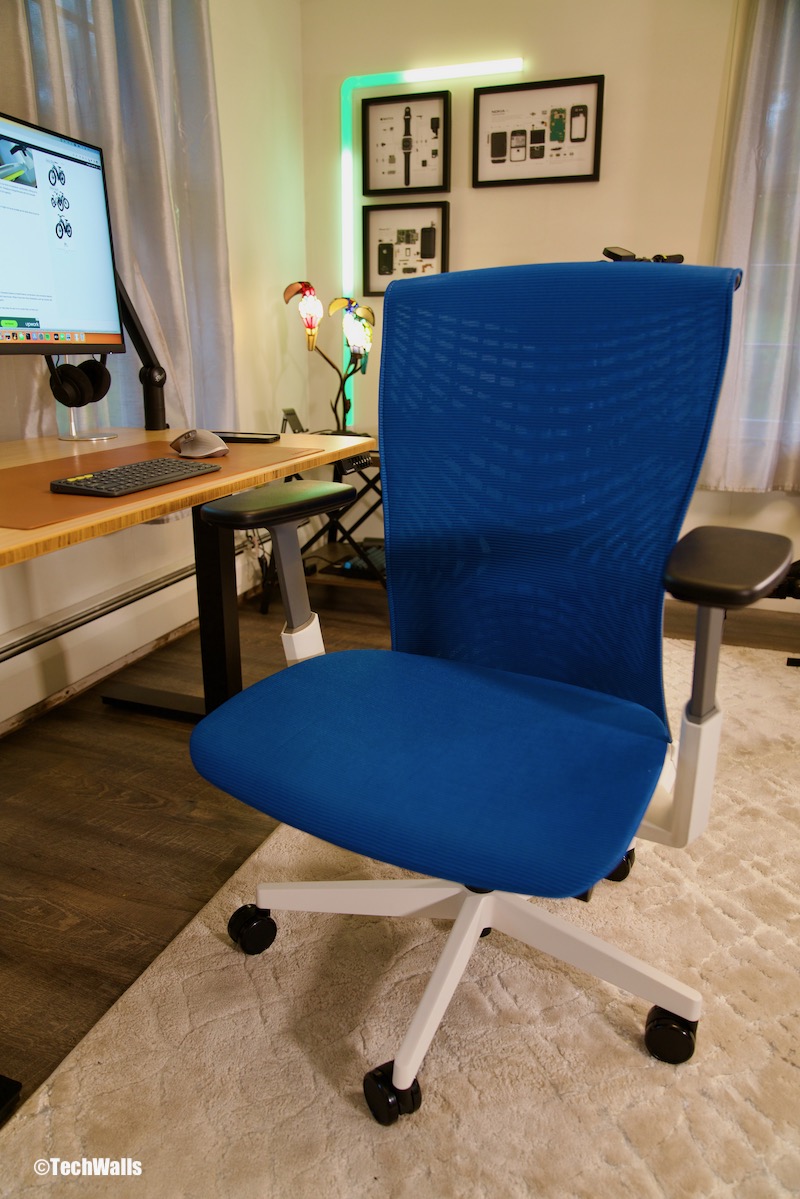 Constructed with durability in mind, the ErgoChair Plus boasts a robust build, suitable for heavy daily use. My chair has the TPE backrest covered in a breathable blue mesh. It wraps around my back, distributing support evenly throughout the upper body. This dynamic pressure distribution ensures that no particular part of my back bears undue strain, promoting better posture and reducing discomfort.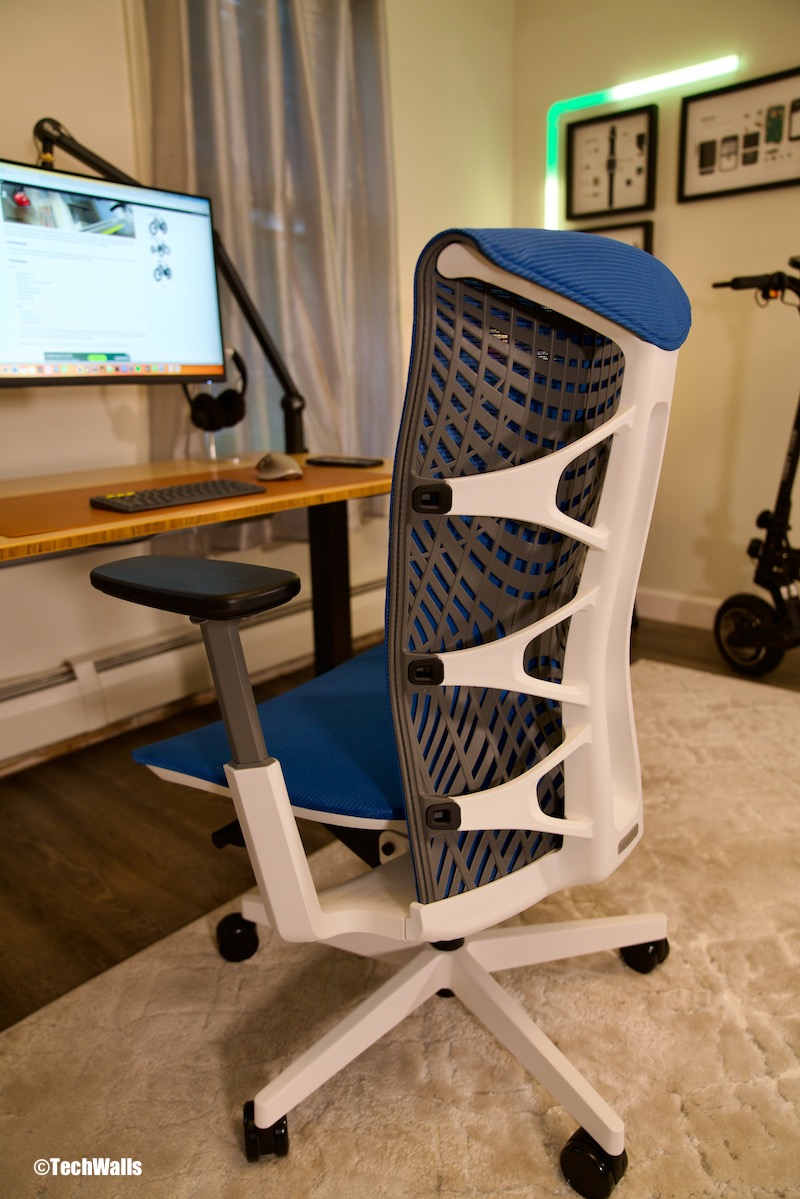 Seating Experience & Comfort
The ErgoChair Plus is an epitome of comfort in the world of ergonomic seating. One of its notable features is the spring seat, which elevates the chair's overall comfort quotient. This enhanced seat ensures that you're not just sitting on a chair, but being cushioned by it. The seat reacts and adjusts to your body's movements, offering a dynamic seating experience that reduces the feeling of stiffness or fatigue often associated with long-term sitting.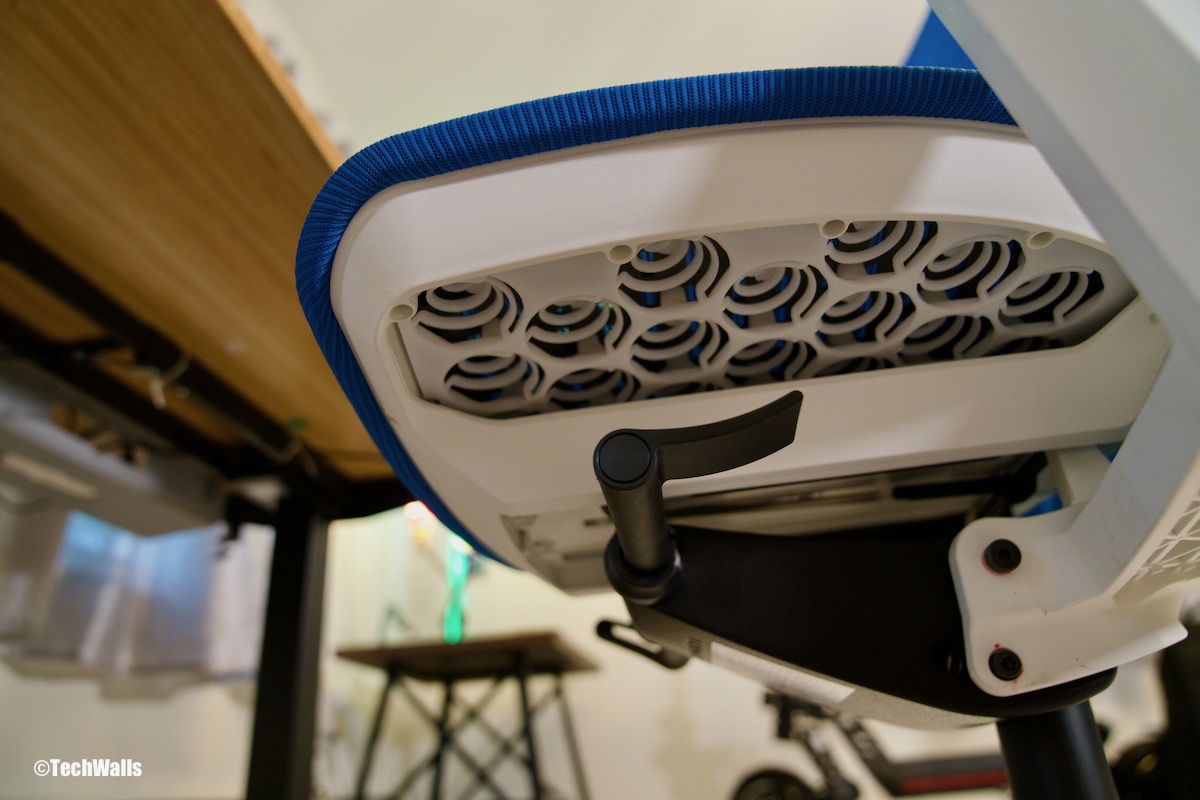 Ergonomic Adjustability
Ergonomics is at the heart of the ErgoChair Plus design. The chair offers a wide array of adjustable components – from seat height and tilt tension to backrest recline and armrest position. A significant addition is the adjustable seat depth, a crucial but often overlooked feature that caters to different user body types and preferences.
Furthermore, the ErgoChair Plus provides a great lumbar support to your lower back. This, coupled with the unique spine-like backrest design, ensures your back maintains its natural curve, reducing the risk of musculoskeletal issues and promoting healthier sitting habits.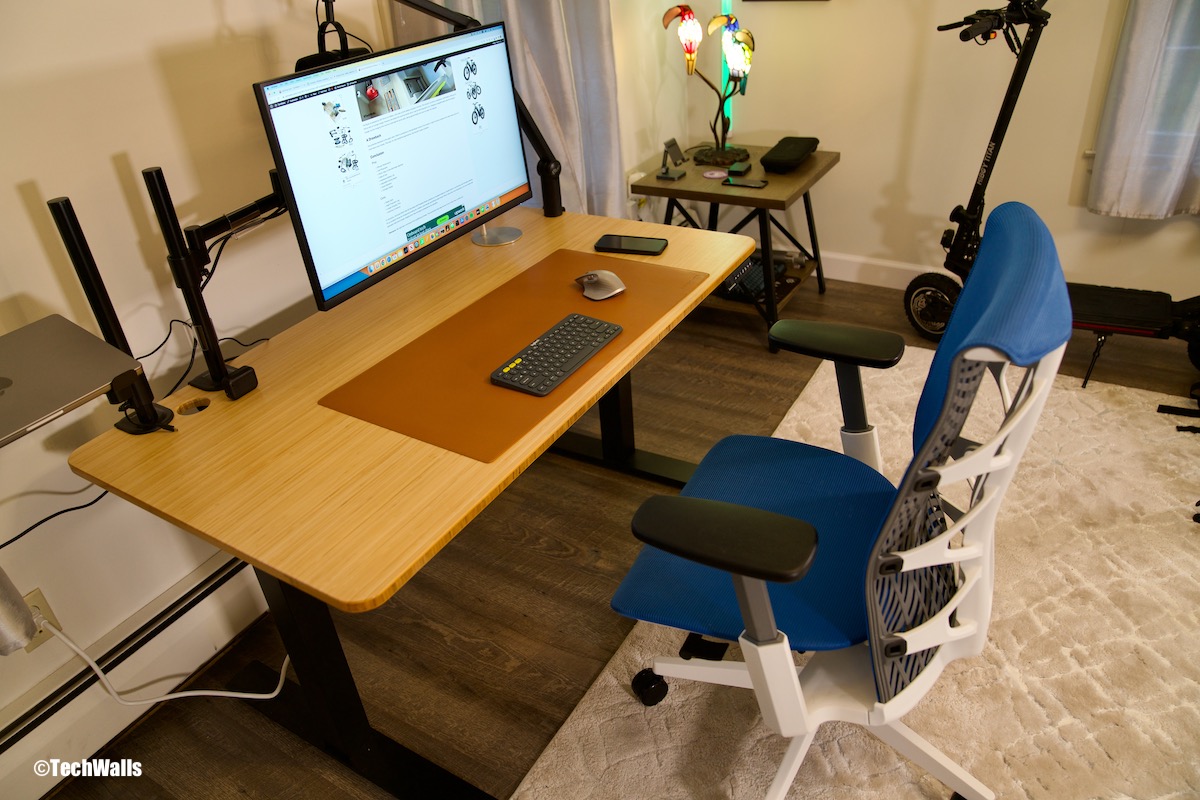 The armrests allow for adjustments in height and width, contributing to a personalized seating experience. They respond to my needs, I can set them at the same height as my desk, minimizing the strain on my arms and shoulders during extended periods of computer use.
Conclusion
The Autonomous ErgoChair Plus presents a masterclass in ergonomic design. It offers a holistic sitting experience – a chair that molds to your movements, supports your posture, and enhances your work productivity. With its unique vertebral design, dynamic pressure distribution, and comfortable spring seat, it makes a powerful case for being your next office companion. The only problem is that Autonomous chairs have become so expensive in the last few years; We could even get some used Herman Miller chairs for almost the same prices. I'd highly recommend the ErgoChair Plus if you could get it for around $300.
Disclosure: We might earn commission from qualifying purchases. The commission help keep the rest of my content free, so thank you!