Mark Zuckerberg is enforcing a mandatory adoption of the Messenger app for quick mobile chatting, and Facebook users are helpless.
Facebook has begun notifying, perhaps warning, users of the nearing closure of its in-app chatting on iOS and Android devices, whether you like it or not. Users, therefore, will be forced to turn to the Messenger app or download it to continue enjoying the free messaging service that comes with your social interaction. The messaging feature of the Facebook core app is scheduled to shut down in a few weeks across several countries, starting in Europe.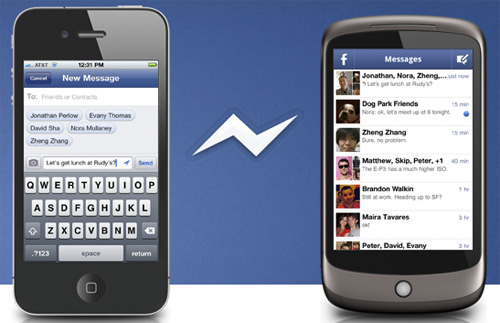 The Facebook Messenger app has always been an option for users who did not like to have multiple apps with basically similar functions, or at least can be merged into a single app. Since the core Facebook app supports in-app messaging, Messenger stood virtually useless. The soon-to-be-mandatory use of Messenger for private messaging is a clear step of taking desperate measures to nudge the app through to the forefront of our daily social communication.
Facebook cites the slow messaging within its main app as the impetus for forcing users to switch to Messenger, which it claims could process sent and received messages 20 percent faster than the core app's messaging feature. It also claims that majority of users message through the standalone Messenger app most of the time. But Facebook misses the point completely: users might be enjoying Messenger, but a forced transition is sure to spark the ire of Facebook users, thereby inducing a kind of phobia that Facebook could revamp the network at its own will without consulting first the stakeholders: the people.
Personally, when I was still on Facebook, I never wanted to download Messenger for the obvious reason that I did not want to run multiple Facebook apps, sort of multi-tasking without needing to. Then there's the issue of a bug-ridden Facebook main app. But the attempt at correcting that shortcoming seems a bit superfluous.
For those wanting to circumvent the forced migration to Messenger, there are ways to escape it. Since the change will not affect lower-end Android devices, you can use a device with an operating system that is old enough to support Messenger. You can also access Facebook via your browser or use the content reader app Paper. iPad devices will also be spared from the change.
The move is probably in response to the growing use of mobile devices worldwide and Facebook is facing immense challenges abroad to attract the people to switch to the network, especially in emerging markets where standalone messaging apps such as WeChat and KakaoTalk dominate.
Disclosure: We might earn commission from qualifying purchases. The commission help keep the rest of my content free, so thank you!