I've been trading and holding cryptocurrencies since 2016 and since the first days, I was well aware that leaving Bitcoin on exchanges like Coinbase or Gemini is extremely risky. If you are a long-term holder, it is recommended to transfer Bitcoin to a safe storage option like hardware wallet. Only then, you have private keys under your exclusive control and no online hackers can steal your cryptocurrencies. In this article, we're checking out the new AuthenTrend AT.Wallet with its special features.
Unboxing & Setup Video
Features & Security
I've used a few hardware wallets from Trezor and Ledger but none of them looks as slick as the AuthenTrend AT.Wallet. I'm very impressed with the design as it is so thin and compact. It has the same size as my credit card, just a little thicker; That means the AT.Wallet is the most portable option as I can put it into my wallet. Moreover, it is rated at IP68 for water resistance, therefore, it is also the most durable one.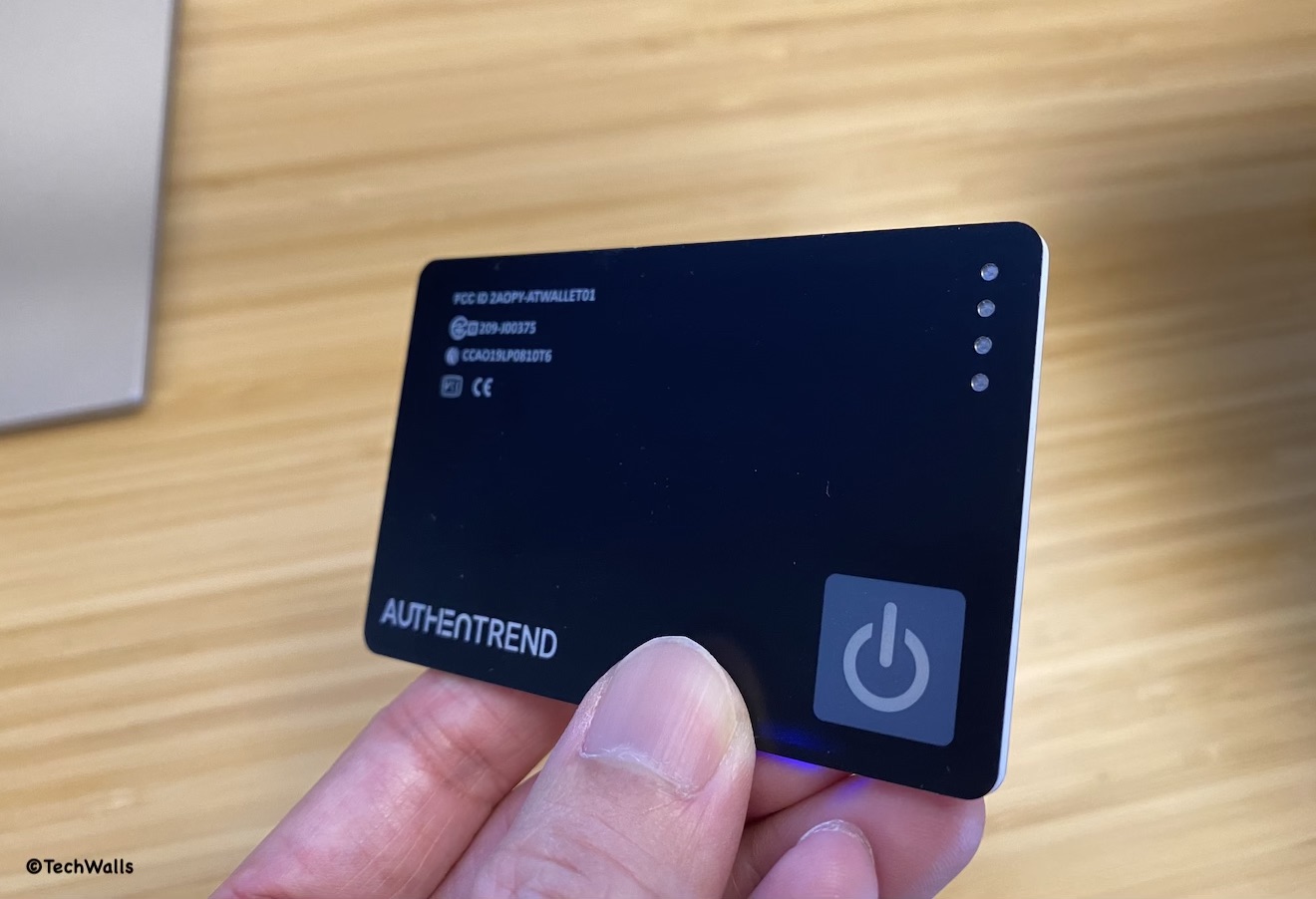 Another huge advantage is that it can work in the standalone mode. Once you turn on the wallet with the Power button on the back and verify your fingerprint, you can check the battery level, view balance in different crypto wallets, and show the QR code to receive coins. The tiny 1.02″ e-ink display can show all those basic information and you will need to use the AT.Wallet app for more controls. The app is currently available on iOS, Android, macOS, and Windows; You can find it on the corresponding official app stores.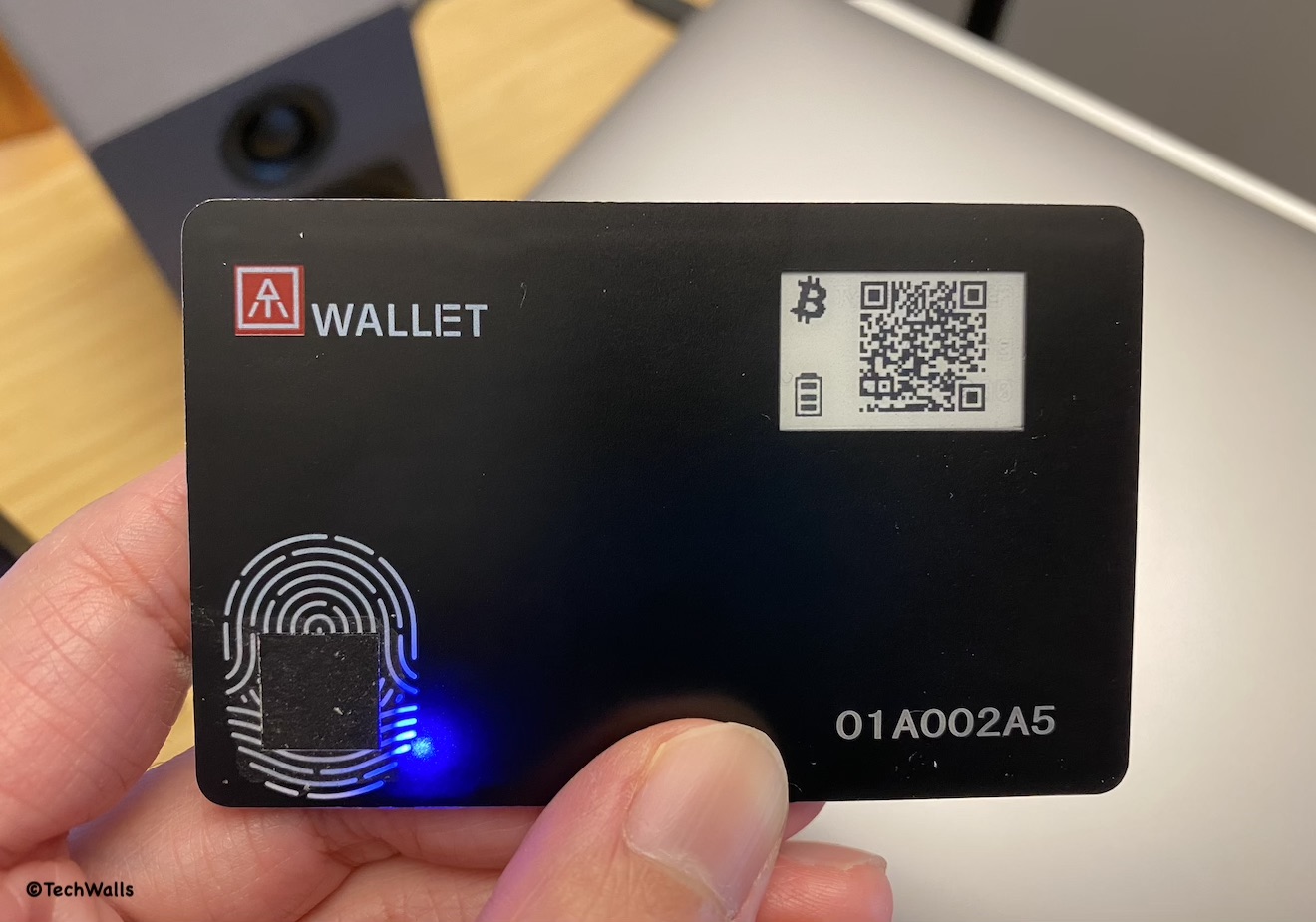 Setting up the wallet is fairly easily as I just need to follow on-screen instructions to connect it to my phone or MacBook via Bluetooth. My first few attempts failed but it was successful after I reset the app and the wallet. The process is pretty much the same as setting up other hardware wallets. Make sure to keep Mnemonic recovery sheet safe in case your devices are broken or stolen; You will need it to recover access to your wallet. You don't need to set up and remember any PIN because it uses your fingerprints to verify access and transactions. You can save up to 8 fingerprints to this wallet. This is a cold storage, so your fingerprints and private keys are stored internally in the Secure Element chip.
My only complaint is that the case is still using the outdated micro-USB port. At the moment, I don't have any other device using this port and that means I have to use a USB-C hub to connect it to my MacBook. Fortunately, I use Bluetooth connection most of the time because it is much more convenient and faster. I only plug in the case to charge the AT.Wallet.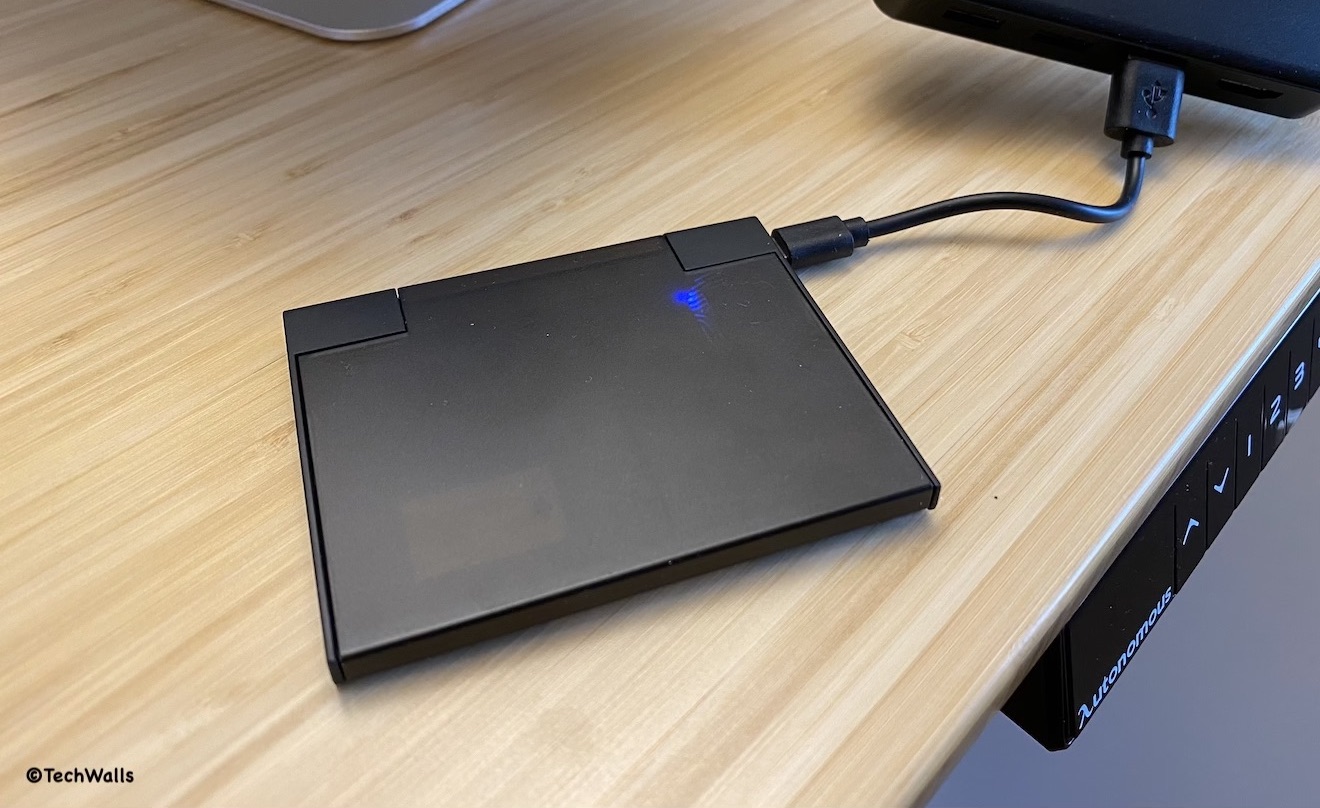 I tested the AT.Wallet app on macOS and Android; Both work great as expected and I have no problem receiving and sending my coins. At this time, the wallet supports popular cryptocurrencies like Bitcoin, Ethereum, Ethereum Classic, XRP, Bitcoin Cash, Dogecoin, Dash, and Litecoin.
If you are interested in using DeFi services and DApps on Ethereum while keeping your private keys secure, the AT.Wallet is supporting WalletConnect protocol. Therefore, you can swap, invest, lend and borrow tokens on those apps securely.
The AuthenTrend AT.Wallet is currently available for just over $100. It is even cheaper than the Trezor Model T and Ledger Nano X. My only concern is that it hasn't got any 3rd-party certification yet, so you will have to trust the Taiwanese security company when using this product. If the product is as secure as it states to be, this is undoubtedly the best hardware wallet I've ever used.
Disclosure: We might earn commission from qualifying purchases. The commission help keep the rest of my content free, so thank you!