With the advent of digital technology, modern music enthusiasts often find themselves at an intersection of vintage and contemporary equipment, a dilemma that the Audioengine B1 Bluetooth Music Receiver adroitly addresses. This plug-and-play device effortlessly combines an analog audio system with a digital streaming platform, making it an essential addition for anyone seeking the richness of a classic audio setup with the convenience of modern music streaming. In this review, I will discuss how the B1 is a perfect match for my setup.
Design and Build Quality
The Audioengine B1 is a compact device, sporting a minimalistic design that seamlessly blends with any audio setup. Its sturdy aluminum casing is both robust and elegant, a testament to Audioengine's attention to detail. A button with LED light on the front of the device simplifies the pairing process, eliminating the guesswork. The B1's design perfectly complements the aesthetic of any setup, adding a contemporary twist to the setup without compromising its visual appeal.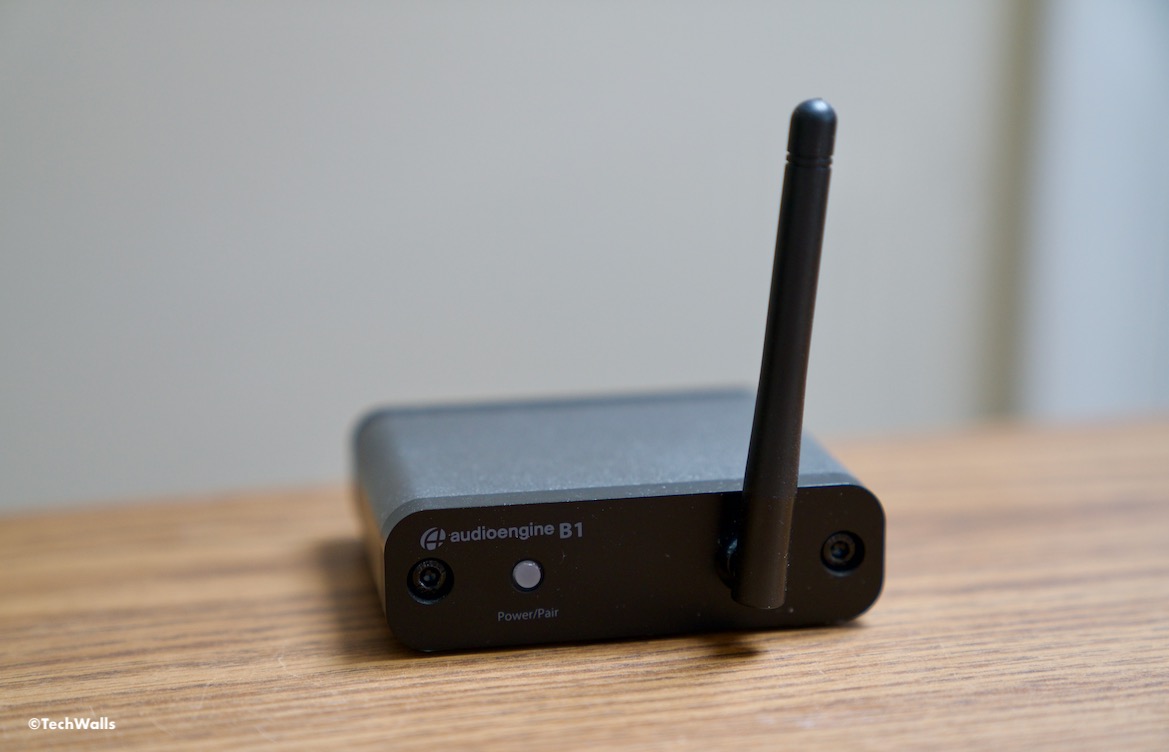 Setup and Connectivity
Setting up the B1 couldn't be simpler. I plug it into my YAMAHA A-S501BL stereo amplifier using the optical output, connect it to a power source using the micro USB cable, and voilà! You're ready to pair your phone, tablet, or any Bluetooth-enabled device. With a range of up to 100 feet, the B1 offers plenty of flexibility in terms of placement and device connectivity. The B1 supports aptX, aptX HD, AAC, and SBC audio codecs, ensuring high-quality audio streaming regardless of your device's capabilities.
While there are wireless alternatives like KEF wireless speakers, they often suffer from connection issues that can disrupt the listening experience. The Audioengine B1's dedicated nature means it focuses on one task and does it exceptionally well. Furthermore, the B1's robust Bluetooth 5.0 connection ensures stable streaming, which is crucial for an uninterrupted listening experience. This stability is evident when streaming high-resolution audio files, as the B1 handles them with ease, showcasing its reliability.
The only problem I had is that I can't connect 2 audio sources to the B1 at the same time. I paired it with my iPhone and my TV but when I need to switch between them, I have to disconnect or turn it to pairing mode first. This is a bit inconvenient when you have multiple audio sources.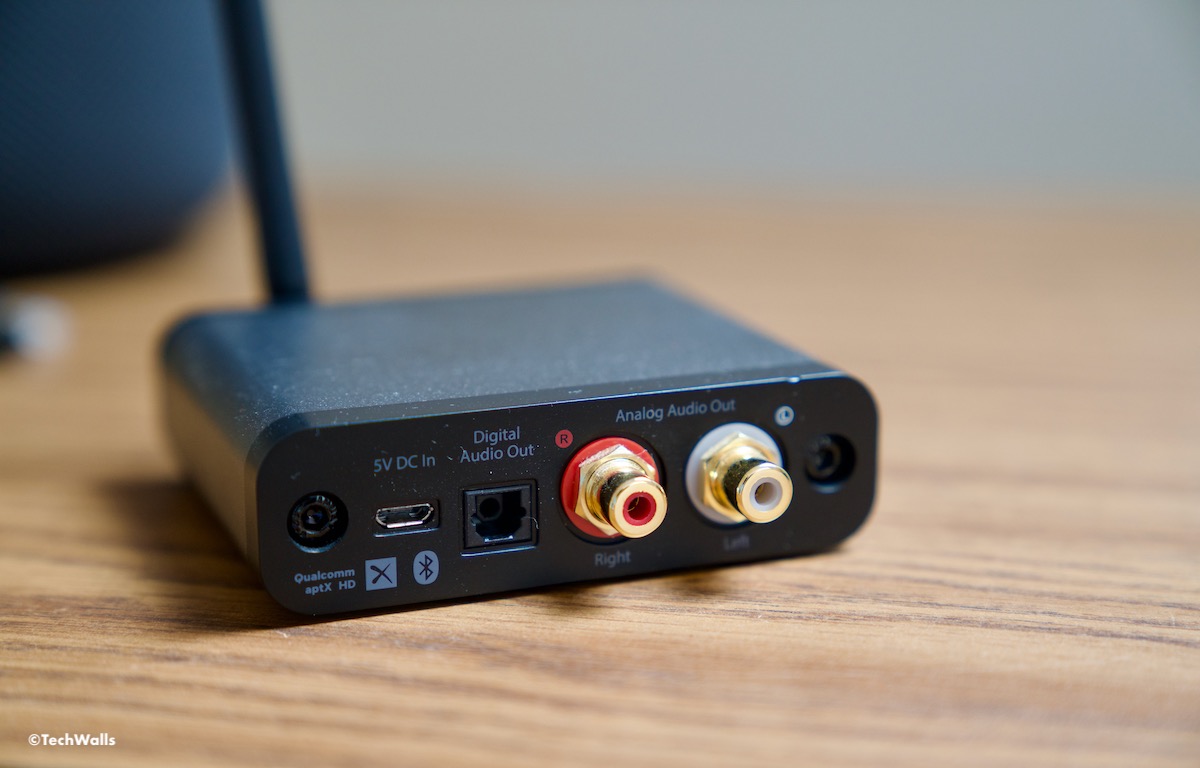 Performance
Once connected, the B1 lives up to its reputation, delivering clean, crisp, and consistent audio. The YAMAHA amplifier's built-in DAC works harmoniously with the B1, producing a detailed and lifelike sound that's free of distortion or interference. This synergy is further augmented by the KEF LS50 monitors, which are renowned for their transparent and accurate sound reproduction. As a result, the music flows through the B1 effortlessly, filling the room with a rich and immersive sound. Streaming music from platforms like Spotify or Apple Music is a breeze.
In my setup, I don't use the built-in DAC as the B1 acts just like a Bluetooth receiver and transfer signal to my YAMAHA's DAC. Of course, you can use the 24-bit upsampling DAC as it is a high-quality one, ensuring that every note, every chord, and every beat is faithfully reproduced. You can also stream from your personal music library without sacrificing audio quality, as the B1 supports high-resolution audio files up to 192kHz.
Final Thoughts
The Audioengine B1 Bluetooth Music Receiver is an ideal solution for music enthusiasts looking to breathe new life into their existing audio setup. Its ease of use, top-notch build quality, and impeccable performance make it a valuable addition to any sound system.
In a world where convenience often trumps quality, the B1 is a refreshing reminder that you don't have to compromise one for the other. By pairing your vintage audio system with this modern Bluetooth receiver, you can enjoy the best of both worlds – convenient streaming from your digital devices and the warm, detailed sound of your analog equipment. The Audioengine B1 is, without a doubt, a perfect bridge between the past and the present.
Disclosure: We might earn commission from qualifying purchases. The commission help keep the rest of my content free, so thank you!