That's a very good question that a lot of people are discussing at the moment. The answer differs a bit depending on who you ask, but most would agree that yes, cryptocurrencies and especially blockchains will change the way we do business. In fact, in some ways, it already has changed a lot.
Therefore we thought we'd take a look at some of the changes that have already happened as well as some of the predictions for the future.
Cryptocurrencies Effect on Business Now and in The Future
When talking about the potential effect of cryptocurrencies on business and industries it's important to note that most of the progress will be related to blockchain and not the assets themselves.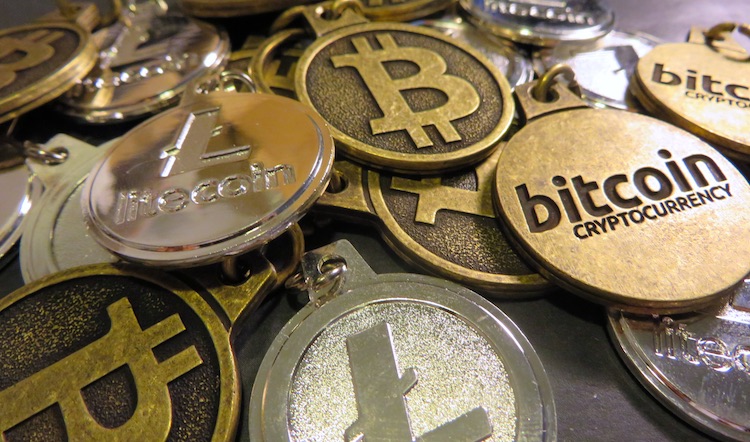 However, certain aspects of business will be changed by cryptocurrencies, and we'll provide a summary for you.
Since most cryptocurrencies were designed to be used as a means of payment, they will be able to change the way we pay for services and products.
The main benefit that cryptocurrencies offer in terms of payments is speed. You see a cryptocurrency transaction is way faster than a regular transfer done from one bank to another bank, especially when making international transactions.
In other words, cryptocurrencies will and already are allowing consumers and companies to transfer funds much faster than ever before.
Also, certain cryptocurrency developers are working on launching new and optimized payment systems. A good example of this was the now failed project called LitePay, a project that many others financial players reported heavily on.
Despite the fact that LitePay which was connected to Litecoin failed, it did offer some exciting features that could have revolutionized the way we pay for products and services.
At the moment, XRP and the Ripple network are also working on some interesting new solutions, and we can expect some exciting news in the near future.
Financial markets, Exchanges and Trading Platforms
A market which has already been heavily affected by the introduction of cryptocurrencies is the financial sector, the trading operators and the cryptocurrency trading hubs, whether it be through exchanges or trading platforms such as markets.com.
Many brokers such as Plus500 have seen tremendous growth last year much thanks to cryptocurrencies.
Even if the growth have slowed down lately, there financial sector has certainly benefited from cryptos. Many people also believe the the market is going to turn during 2019.
How Blockchain Could Optimize Our Industries
As mentioned, the blockchains are where you find the most potential and possibly disruptive opportunities.
What is interesting about blockchains is that they can be applied to so many different industries and usages from banking and security to the retail industry and even our health care systems.
If we had to pick the most exciting development happening within blockchains right now it would have to be quality control. VeChain Thor is a cryptocurrency and blockchain that was developed to help guarantee the quality of luxury products.
The VeChain blockchain can be used to register products from the moment they are created or harvested (such as grapes for expensive wines) all the way to when the product reaches the end-consumer. This will allow retailers to prove that their luxury products – whether that be cars or clothing – are, in fact, real. In turn, this could be devastating to the fake clothing industry.
Another interesting way certain blockchains can be used to change the way we do business is how the blockchains can be used to store, swap, and transfer electronic products between two parties. The benefit of this is once again speed but also a higher level of security.
The above-mentioned examples are only a few ways that cryptocurrencies and blockchains could change the way we do business. And as the crypto market develops, updates and optimizes, more interesting usages will be presented.
In fact, we are strong believers that blockchain together with the Internet is the most disruptive innovation of the last few decades. At this point, it's only or imagination that limits what blockchains can be used for.
Disclosure: This is a sponsored post, we were compensated to publish this article on our website.
Disclosure: As an Amazon Associate, I earn from qualifying purchases. The commission help keep the rest of my content free, so thank you!