Until computers came along, cookies were only known as delicious, sweet treats. But in the digital age, you may not automatically think of your grandmother's aromatic baking when you read the word "cookies". In computing terms, digital cookies are text files that carry bits of data such as your login credentials or your browsing activity.
Are cookies bad?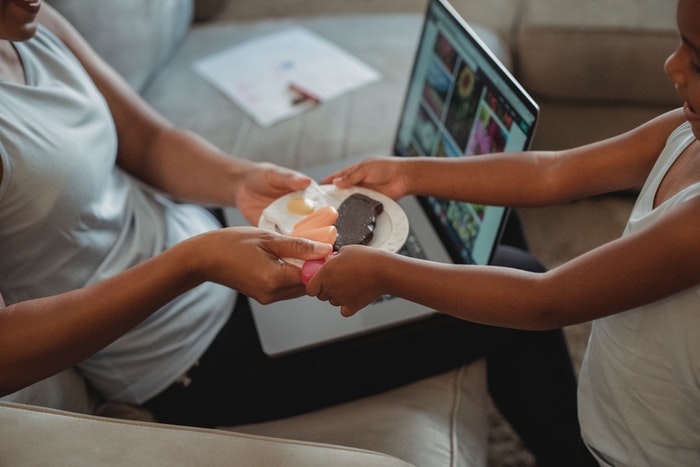 In general, cookies aren't dangerous. In fact, cookies can help websites offer more personalized experiences. For example, a website remembers you, your shopping list, your favorite pages, and more thanks to cookies.
However, some cookies can be dangerous when they're hijacked by cybercriminals. Hackers can use them to learn your browsing histories, habits and even gain access to your browsing sessions. Some malware like viruses and adware also disguise themselves as cookies.
There are two main types of cookies:
Website Cookies: Also known as first-party cookies, these cookies are sent by websites to your computer to enhance the browsing experience. You can usually trust these cookies if they're sent by trusted websites.
Third-party Cookies: Have you ever visited a website looking for a particular product or service and minutes later see targeted advertising everywhere on the Internet? Websites send third-party cookies to help them generate revenue in partnership with marketers and other companies.
Shall I delete cookies?
Deleting cookies will remove the following information related to a website:
Usernames
Passwords
Preferences
Settings
And more
However, deleting cookies won't stop websites from sending new ones when you revisit them.
Shall I disable cookies?
Permanently disabling all cookies will stop you from receiving cookies, but it may break many websites that you frequent. Even if it doesn't break them, it will make them forget you. You can delete and disable cookies by visiting the Privacy settings in your web browser on your smartphone or computer. For example, here's how to manage cookies on Google Chrome:
Click the three dots on the top right-hand side of your browser.
Click settings on the menu.
Click Privacy and security on the left-hand side.
Click Clear browsing data to delete cookies.
Click Cookies and other side data to manage cookies.
How else can I manage my Internet privacy?
You can subscribe to a Virtual Private Network (VPN) service to improve your privacy. A VPN creates a secure and private tunnel on the Internet that encrypts your data and hides your IP address. Without your actual IP address, websites find it harder to see where you're connecting from.
But when using a VPN, stay away from free VPN services because they often track your activities for third parties. Some even carry malware. Instead, try a premium VPN with a no-logging policy because such a VPN will not spy on you.
In addition, manage your apps to ensure that they're not snooping on you by limiting permissions. Uninstall apps that want unnecessarily want access to your browsing history, contact list, camera, and more. You should also manage your social media privacy settings to stop strangers from seeing sensitive information. Finally, set a strong password that's long and complex to prevent hackers from easily breaking into your accounts.
Disclosure: As an Amazon Associate, I earn from qualifying purchases. The commission help keep the rest of my content free, so thank you!