I have discussed the other week the pros and cons of an ad blocking software, how it helps users maintain their preferred level of privacy online and how, on the other hand, ad blockers kill the content makers.
This week, Apple has expressed resolve to help the millions of users of its iPhone family of products to block online ads that appear on the Safari browser, potentially bringing to the fore the deadly future that awaits online marketers.
Behind the move is the cause for privacy. Apple claims privacy concerns have increasingly separated Web publishers from their intended audiences due to the presence of some ads that track a user's online activities to the point of intruding into their private transactions.
The said overhaul is set to come to iOS 9, which is scheduled for unveiling in late 2015. They will come in the form of browser extensions, in addition to other existing extensions in the Web that serve the same function: to block ads from appearing in your web sessions. And not only ads, but also images, cookies, and other Web content that you may find intrusive of your privacy.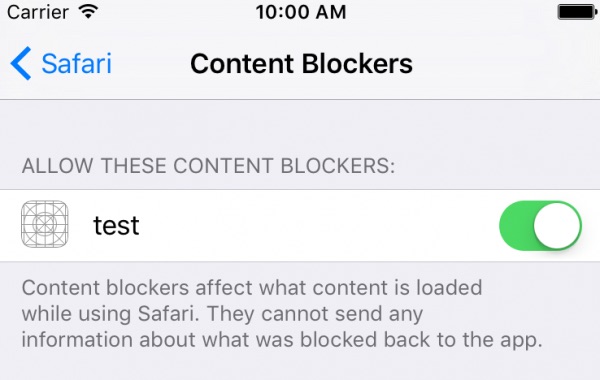 Apple intends for the iOS 9 update to set itself apart from Google, which relies heavily on ads, be it on mobile or desktop platforms, for revenue. While Google's Android operating system runs on the majority of handsets around the globe, the ecosystem has also suffered from setbacks that arise when an app is found prying into the private conversations, for example, of users.
Indeed, Apple has been known for protecting its users from third-party prying eyes. While other giants in the tech world are scrambling to get hold on your private data such as email address and name, Apple has maintained that privacy is a fundamental right of everybody.
But to the point of blocking advertisers from reaching their intended audience, the move is seen by many as an extreme effort to bolster privacy. Most of those who are anxious come from the media industry, which depends on advertising for revenue as called for by their business model.
Especially now that most users are turning to their mobile devices for Internet access, Apple's ad destructive move means a great chunk of potential profit from online advertisements will be lost by Internet marketers. This is worrisome, in that most of the free content we see in the Internet are there primarily because of the financial support from advertisers.
You cut ads off, you cut the content as well in the long run.
Disclosure: As an Amazon Associate, I earn from qualifying purchases. The commission help keep the rest of my content free, so thank you!