After many years of mapping debacle, Apple seems to have finally learned its lesson and now looks poised to relaunch its mapping service with a whole new pack of refreshed and accurate details.
This is according to several industry sources familiar with Apple's plan. The goal is to developing in the mapping app right within its walls so that the Cupertino based tech giant can severe its reliance on third-party services for mapping database.
Apple previously suffered a major setback when its mapping app, launched in 2012, showed inaccurate placement of locations, roads, buildings and other infrastructures. The company then attributed  the mistakes to its third-party sources of information such as Yelp, TomTom, Acxiom and Waze, which provided all the details for the app.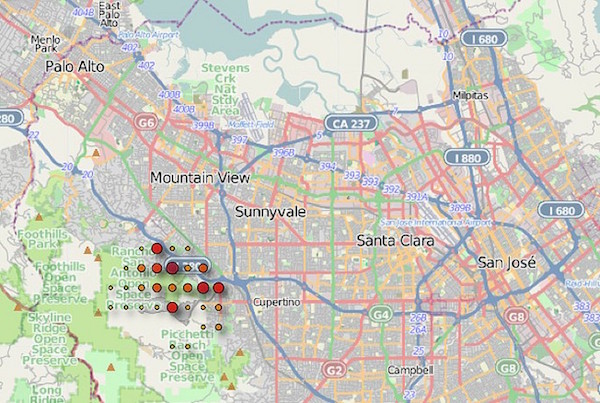 Now, three years after the shameful experience, Apple is resolved to fix the issue and depart from the companies that contributed to that embarrassment by developing its own data set of geographic information. But surely we'll never forget how floppy the previous Apple Map was as far as drivers who have used it are concerned.
The road ahead for the new Apple Map does not look easy at all. It takes a long period of time to come up with an accurate mapping tool, just like Google Maps, but Apple's recent mapping acquisitions such as HopStop, Locationary and Broadmap might help expedite that endeavor.
For its part, Nokia's HERE map took two decades to complete, and even now development of the service is ongoing.
A couple of reports have also disclosed that Apple has been deploying several cars around the United States. These vehicles were seen carrying cameras mounted on their roof. The possibility is that Apple has begun to build its map database.
One thing that supports this claim is Apple's recent decision not pursue its planned acquisition of HERE from Nokia. Otherwise, Apple would have been one among those who placed their bids, including Facebook, to buy HERE when it was put on sale.
And Apple is keen on building driverless cars. An official from the company hinted just this week that the car is the ultimate mobile device. So it appears there is some sort of connection between the company's plan to build its own mapping service and a fleet of autonomous vehicles. But it remains unclear whether the vans sent around the U.S. are part of the mapping app development or a beginning of a series of tests for driverless vehicles.
One thing is clear, Apple could be launching both services sooner or later.
Disclosure: We might earn commission from qualifying purchases. The commission help keep the rest of my content free, so thank you!