Over the past 13 years, Coca-cola was branded as the world's most valued brand. But recently according to reports, this 13 year reign has ended. The new study reports show that the current most valued brand is now Apple.
Apple, known to majority as the iPhone maker, jumped to first place with a total brand worth of $98.3 billion compared to Coca-Cola's $79.21 billion which is now at 3rd place. In 2nd place comes Google, valued at $93.29 billion, the search giant moved from 4th place to claim the 2nd place.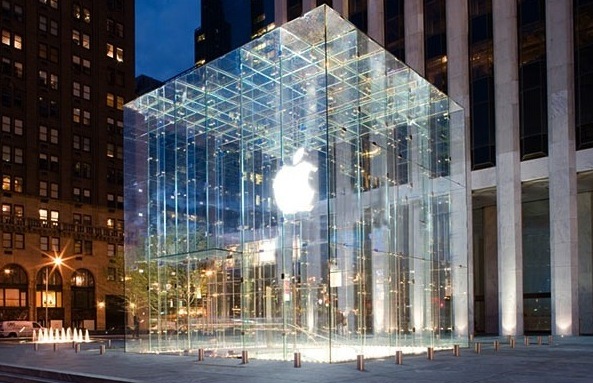 This clearly shows that rise in technology trends that puts the Apple and Google in the top 2 most valued brands in the world. However, not every brand in the tech world saw this type of rise. Intel fell to about 5% of its total value to come from 8th to 9th position and now Samsung has taken the 8th position. IBM also dropped from 3rd to 4th while Microsoft retained its spot at 5th.
"Tech brands continue to dominate Interbrand's Best Global Brands report," the consultancy firm said in a press release, "underscoring the fundamental and invaluable role they play in consumers' lives."
The report was based on different factors related to a specific brand. The report saw many factors including financial performance over the past year, customer loyalty and how each brand played a part in making a final decision to purchase. We have seen the Apple has a very large number of customers loyal to it and that can be one of the reasons that Apple is valued at number 1 spot. In other sense, we can also say that Apple is not facing much competition in its category of smartphones or in any other electronic gadget like the Coca-Cola is having against Pepsi or other cold drinks brands.
According to the reports, Facebook was the biggest brand to rise in 2013, rising from 52nd place from 69th in 2012. Overall, among the top 10 most valued brands, 5 of them were from the technology sector and this shows how technology has influenced our everyday lives over the past decade.
| | | | | |
| --- | --- | --- | --- | --- |
| 2013 Rank | 2012 Rank | Brand Name | Sector | Brand Value ($m) |
| 1 | 2 | Apple | Technology | 98,316 |
| 2 | 4 | Google | Technology | 93,291 |
| 3 | 1 | Coca-Cola | Beverages | 79,213 |
| 4 | 3 | IBM | Business Services | 78,808 |
| 5 | 5 | Microsoft | Technology | 59,546 |
| 6 | 6 | GE | Diversified | 46,947 |
| 7 | 7 | McDonald's | Restaurants | 41,992 |
| 8 | 9 | Samsung | Technology | 39,610 |
| 9 | 8 | Intel | Technology | 37,257 |
| 10 | 10 | Toyota | Automotive | 35,346 |
| 11 | 11 | Mercedes-Benz | Automotive | 31,904 |
| 12 | 12 | BMW | Automotive | 31,839 |
| 13 | 14 | Cisco | Technology | 29,053 |
| 14 | 13 | Disney | Media | 28,147 |
| 15 | 15 | HP | Technology | 25,843 |
| 16 | 16 | Gillette | FMCG | 25,105 |
| 17 | 17 | Louis Vuitton | Luxury | 24,893 |
| 18 | 18 | Oracle | Technology | 24,088 |
| 19 | 20 | Amazon | Retail | 23,620 |
| 20 | 21 | Honda | Automotive | 18,490 |