It's been quite a while since Google announced the Android 4.4 to be the next additional to their mobile OS but surprisingly, we know very little about it.
The only thing so far that we know and has been confirmed by Google is that in the new Android 4.4, user will be able to change the default SMS app on their smartphone and replace it with a third party SMS app that they like or find useful.
But recently, we got news that a former WSJ reporter got his hands on a confidential Google document that outlined majority of the new features supported by the Android 4.4. According to the document, there are few important and noticeable new additions to the Android 4.4 that makes it even more efficient than the previous releases.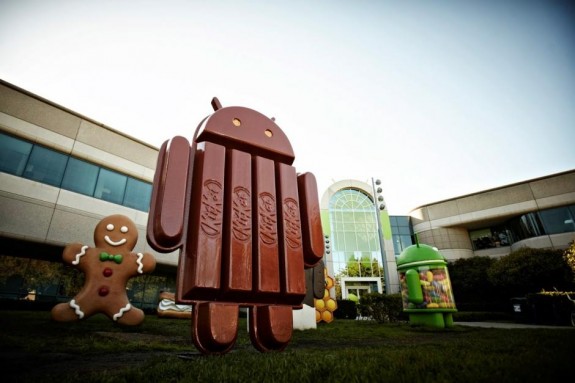 The first feature that we found quite impressive is that, according to the Google, the new Android 4.4 OS will be compatible with low end hardware as well. Android 4.4 provides a new level of memory optimization in every part of the mobile phone, allowing developers more room to make memory efficient apps for low end smartphones as well. It is said that devices having as little as 512MB of RAM will be able to run Android 4.4 smoothly without any problem. Of course, the decision of seeding the Android 4.4 to low end devices rests in the hands of the manufacturer but it is a good step from Google to actually support the low end market.
The next feature is the addition of new sensors that will be useful for developing wearable technology. A new geomagnetic rotation vector, step vector and step counter sensor will be added to the KitKat. It will definitely add more features to the Android smartwatches.
There are few other features that were mentioned in the document as well including the ease of use of code in the new Android 4.4 for developers to make the device into an infrared blaster for TVs and other devices and adding an improved NFC element that can help in credit card processing without being able to use the physical card.
We are eagerly waiting for Google to officially release the Android 4.4 KitKat so that we can get our hands on this new OS and see the wonders it can do.
Disclosure: We might earn commission from qualifying purchases. The commission help keep the rest of my content free, so thank you!