As the landscape of smart home devices diversifies and broadens, consumers are increasingly seeking solutions that can streamline and simplify their experiences. Enter the AiDot OREiN smart light bulb with Matter protocol, a revolutionary product aiming to change the dynamics of how we perceive and utilize smart lighting. I have a chance to test some new smart light bulbs from OREiN and Linkind. Let's delve into their features and functionalities to understand why they might be the next best addition to your smart home ecosystem.
Seamless Interoperability with Matter Protocol
Matter has ushered in a new era of interoperability for smart devices. Both OREiN and Linkind smart bulbs are in the AiDot ecosystem and they embody Matter by enabling seamless communication with various other Matter-enabled devices.
One of the challenges users often face is the compatibility of devices across different platforms. No longer are users restricted to a singular brand or platform. AiDot smart bulb's Matter protocol support addresses this by ensuring compatibility with popular platforms such as Apple's HomeKit, Google Home, Samsung, and Amazon's Alexa. This not only provides flexibility in choosing a platform but also guarantees a consistent user experience across devices.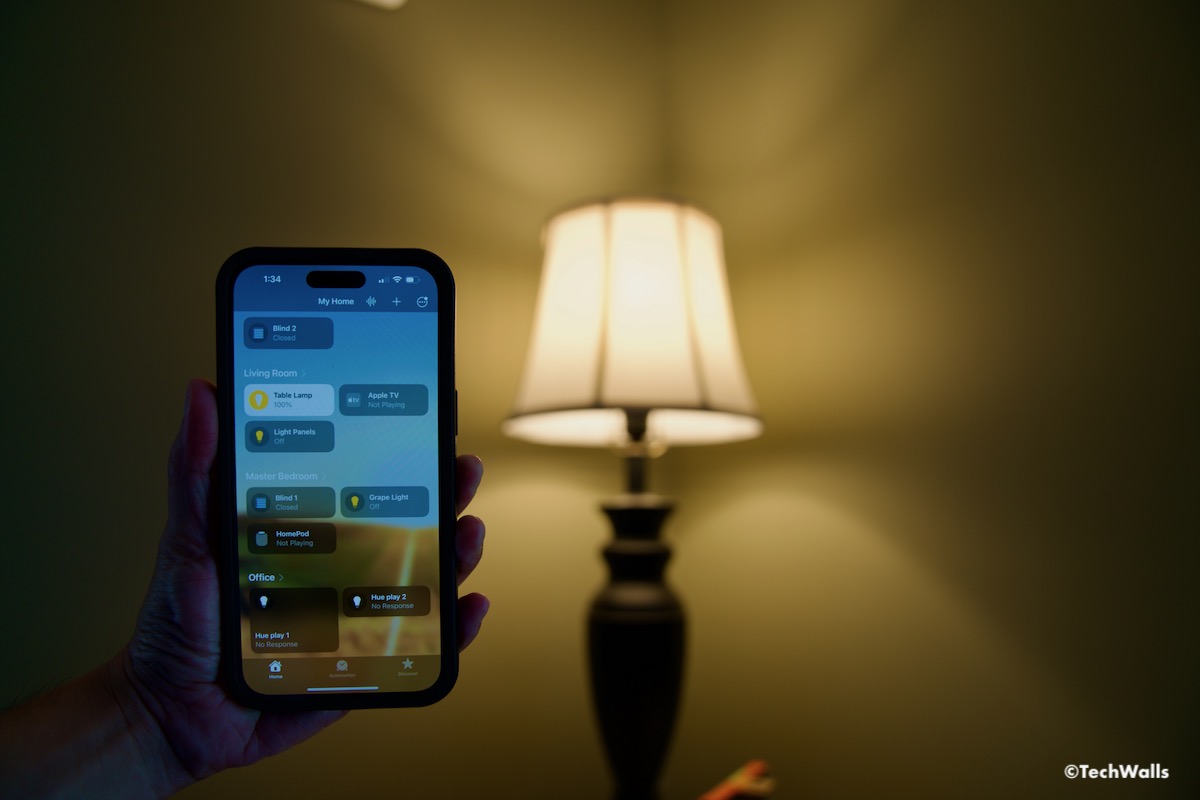 Matter's focus on security and privacy means that AiDot OREiN bulb users can enjoy peace of mind. Strong cryptographic algorithms protect every message, and the potential for unlimited OTA upgrades further fortifies security measures.
Ease of Setup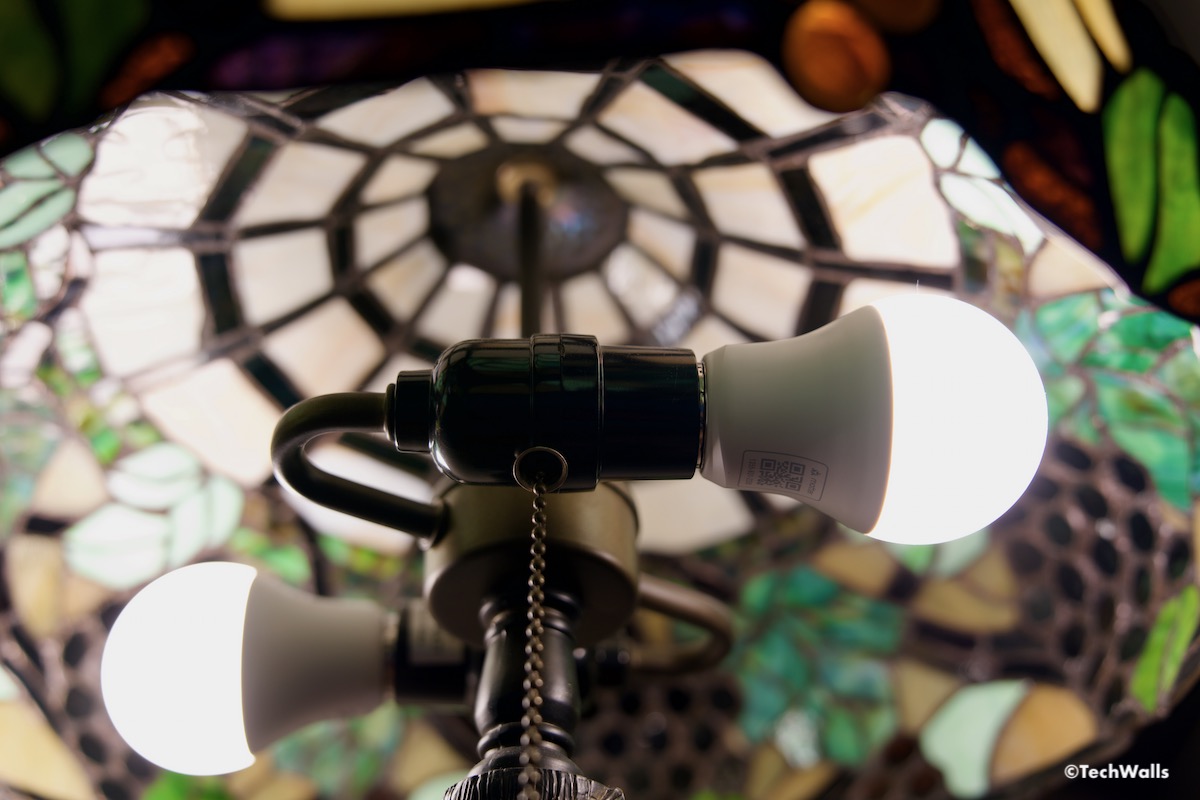 The smart home experience can often be marred by complex setup processes. The AiDot OREiN smart bulb challenges this norm with Matter's standardized approach, simplifying the bulb's integration into the smart home network. With intuitive setup via popular apps like Alexa, Google Home, and Apple Home, the barrier to entry is significantly reduced.
Basically, you will just need to open your smart home app, then scan the QR code on the bulb or in the user manual to connect. The sticker in the user manual is helpful because you will need to power on the bulb first before setting up; Sometimes you won't be able to reach the QR code on the bulb. Just make sure to scan the right code as each bulb has a different code. The best thing about the setup process is that you don't even need to install the AiDot app, so it took me less than 1 minute to set up each bulb. It is still recommended to install the app to get access to some advanced features and update firmware for your bulbs. Since the bulbs do not support Thread, the setup still requires a 2.4GHz WiFi connection.
Other Features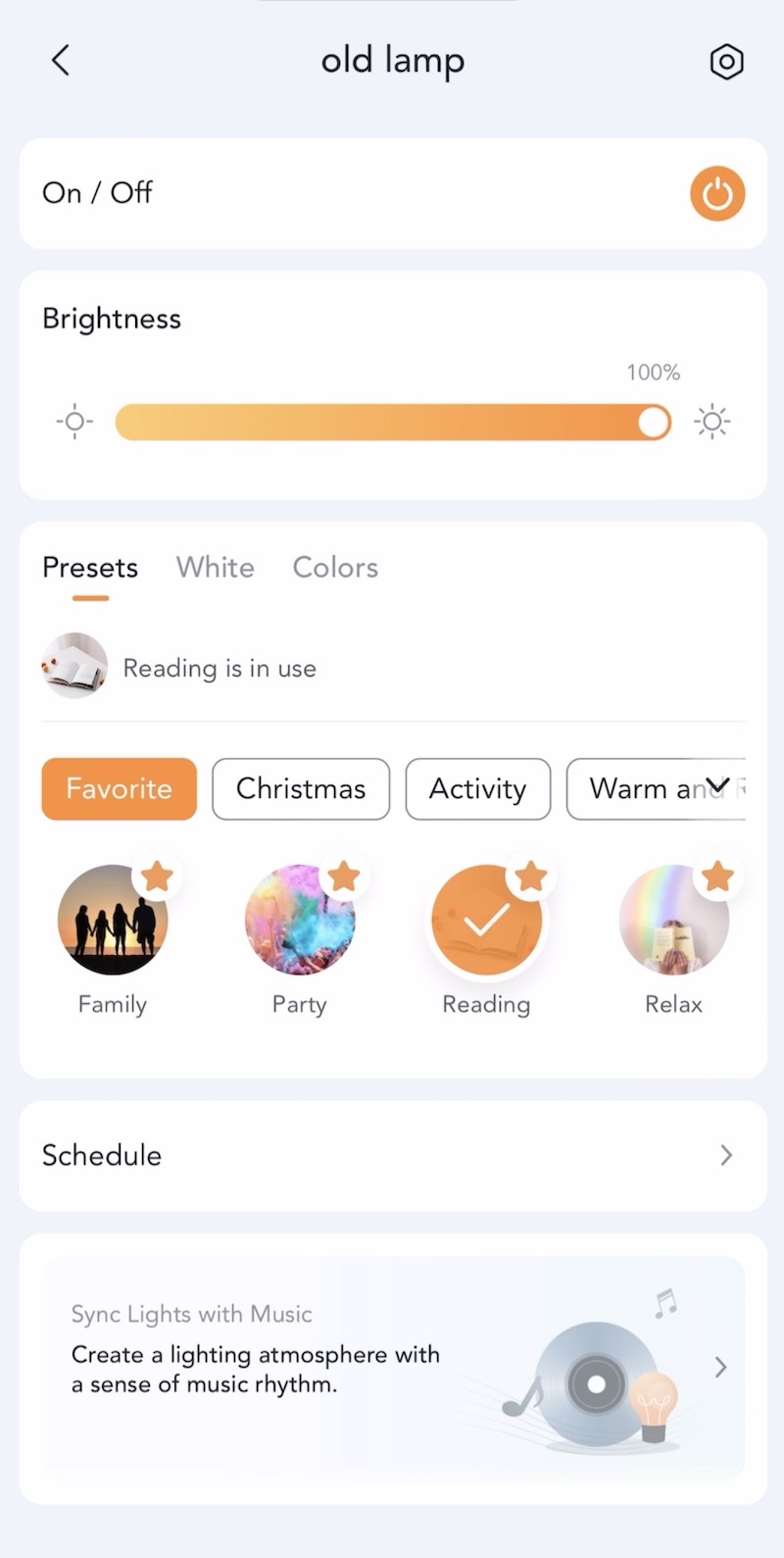 Music Sync: A notable feature is the bulb's ability to sync with music using your phone's built-in microphone; This transforms any space into a dynamic environment that pulsates with the rhythm.
RGBTW Spectrum: With over 16 million colors and dimmable whites ranging from warm to cool (1,800K-6,500K), customization is at the user's fingertips. The bulb's high CRI 90+ ensures color accuracy and vibrancy.
Customized Scenes & Routines: The AiDot app enhances customization, letting users set scenes or even simulate sunlight to boost mood and enhance focus.
Energy Efficiency: In an age of environmental consciousness, the bulb's energy efficiency is a standout feature. At 9W, it offers brightness equivalent to a 60W bulb, translating to an 85% reduction in energy consumption without compromising on brightness or color quality.
Performance
I installed both OREiN and Linkind light bulbs and tested them for a few weeks. Apart from the easy setup process, I really enjoy using different smart home systems to control all lights in my house. Previously, almost all of my bulbs were compatible with Google Home or Amazon Alexa only, so I couldn't control them using my Apple HomePod. Now I can easily set up routines or make voice commands to turn on/off those lights with either the HomePod or my Nest Hub Max.
Therefore, iPhone and Apple HomeKit enthusiasts stand to gain the most from the new Matter light bulbs, as they no longer need to shell out extra for compatible items. Currently, purchasing the 4-pack bulbs on Amazon will set you back approximately $6 per A19 bulb or slightly above $8 for a BR30 bulb. Having tested both Linkind and OREiN, I found no difference in either design or performance, so you can buy whatever is cheaper.
Conclusion
The AiDot OREiN and Linkind smart light bulbs with Matter protocol emerge as a front-runner in the smart lighting domain. Their universal compatibility, enhanced security features, energy efficiency, and unique functionalities make them an appealing choice for both novices and veterans in the smart home arena. With a two-year warranty and comprehensive support via the AiDot app, they ensure users have a smooth experience from installation to everyday use. You can also buy the products on AiDot Matter page and use the promo code MT15 to receive a 15% discount.
Disclosure: We might earn commission from qualifying purchases. The commission help keep the rest of my content free, so thank you!