A stand mixer has been in my wishlist for a long time because I always want to make a tiramisu cake and Vietnamese fried ham at home. I looked for some mixers on the market but many of them suddenly became very expensive, especially during the COVID-19 pandemic when everyone had to stay at home. Fortunately, there are some lower-priced options which offer pretty much the same power and functionalities. In this post, we are checking out the Acekool stand mixer.
Unboxing & Testing
Features & Performance
Out of the box, the Acekool includes the mixer, a large 7.5qt mixing bowl, a splash-proof cover, a dough hook, a flat beater, a whisk, and a black baffle. Setting up the machine is super easy; Basically, you will just need to find a space to place it in your kitchen, put ingredients in the mixing bowl, and attach an accessory. If you want to avoid splash, you can add the black baffle to the top of your accessory and add the cover to mixing bowl. All those accessories are dishwasher-safe, so it makes cleaning the machine much easier.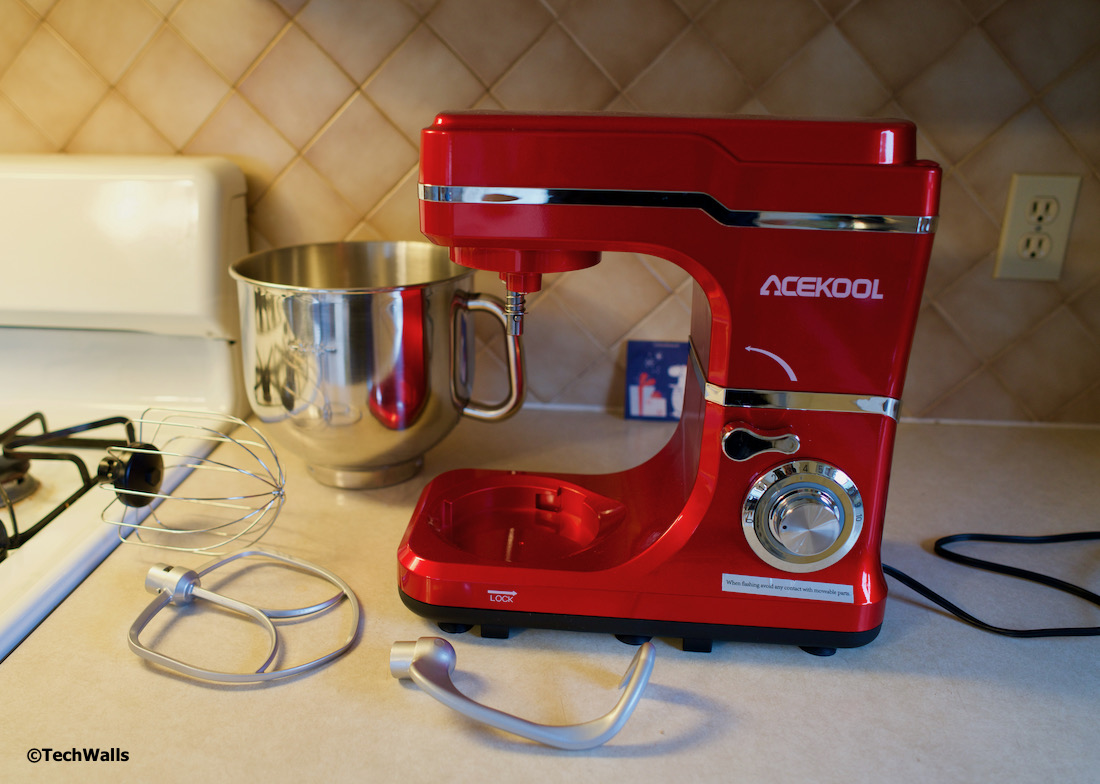 The mixer features a tilt-head design which is very convenient to access the mixing bowl or replace the accessories. I can easily add ingredients during the mixing process by opening the lock and lift the head up. The mixer is just as loud as any mixer on the market. It has 10 speed settings with the maximum power of 660W and you adjust it with the knob on the side. This is even more powerful than some expensive machines. Even at the highest speed, the machine is fairly stable and I don't need to take hold of it.
The mixing bowl is spacious enough to make a cake for your whole family. I was quite impressed with its performance and I actually used it to make Vietnamese fried ham a few times. I used the flat beater to mix ground pork and the meat was stirred evenly to create a nice and smooth meat paste. I really like the final result because the ham is even softer and fluffier than what I bought from a Chinese supermarket.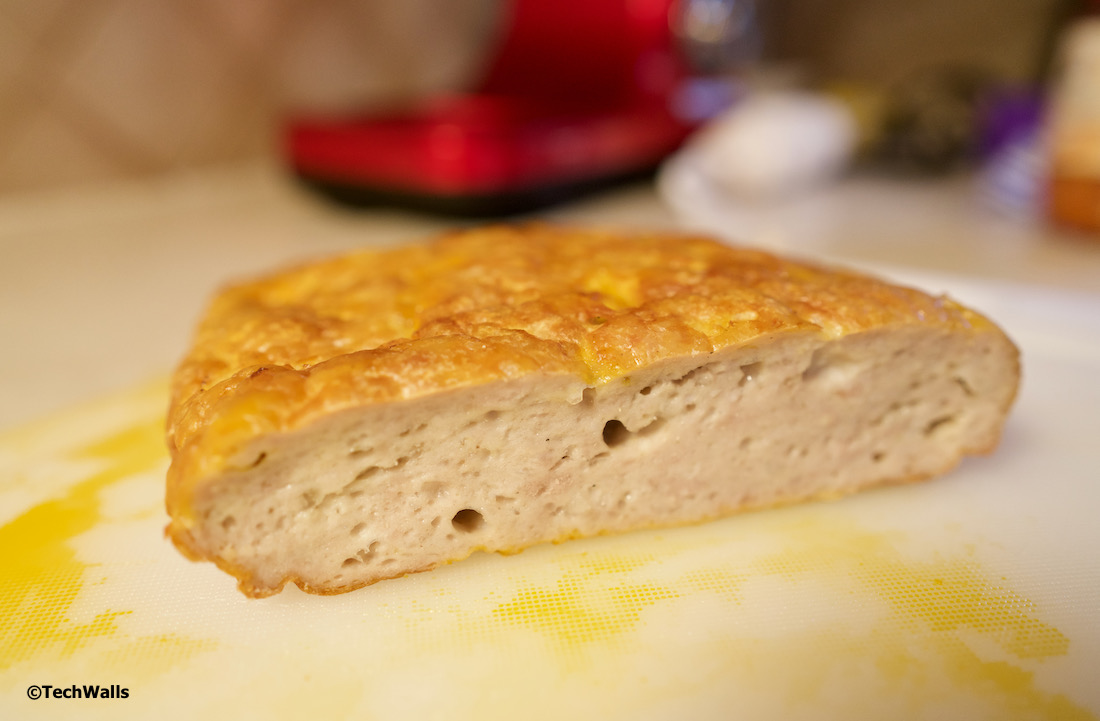 Overall, I really love the Acekool stand mixer as it is a cheaper alternative to products from bigger brands. Obviously, you don't have to pay more than $100 for a stand mixer. If you are in the market for one, you could try the Acekool mixer.
Disclosure: We might earn commission from qualifying purchases. The commission help keep the rest of my content free, so thank you!