SEO is now such a powerful tool for those looking to succeed in digital marketing.  With the needs for top results and visibility, it's important to understand the needs of SEO and how it can benefit your company.
A little information about SEO, SEO or also known as Search Engine Optimization is a tool used to generate organic search results in order to increase traffic to your site. SEO is now becoming the main subject for digital marketing, with many companies taking priorities in investing in SEO. According Hubspot's 2016 State of Inbound Report, 66 percent of marketers surveyed said growing SEO and organic presence were their top priorities. Most marketers also think SEO is getting more effective with time; according to MarketDive, 82 percent of marketers reported SEO effectiveness is on the rise and 42 percent stated that effectiveness is increasing significantly.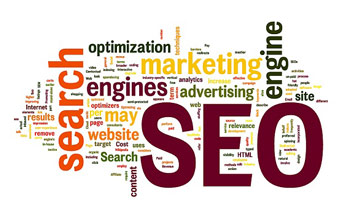 So obviously, SEO is important and maybe it may be something worth a little try – if you can't beat the trends then it's time to join them.
Having established a bit about SEO and why it's important, it's also important to know how you can actually improve your SEO performance and make that all around effectivity come to life. Here are nine tips that may get your SEO by.
Optimize your website design. Your website design affects your SEO results; they are two-in-one of the same, in other words, they complement each other big time. By just switching your website into one that is responsive and user-friendly, you can significantly reach better SEO results. This needs to apply in all devices however, not only on your PC but make sure everything is mobile responsive as well. Most users will be turned off by a boring and non-responsive website, so make sure to make it easy and speedy for them and keep them coming back.
It's all about the content. Why would somebody access your site? Most probably it's because they would like to access a certain content from it, this is why it's important to keep all your content up-to-date and engaging. Be creative with your content, you can make infographics, charts, videos, etc., it does not just have to stop with writing. Just make sure it is relevant and original.
UX is key. Focusing on your users and trying to create the ideal user experience is key for optimal SEO results. Aside from wanting a site that is responsive, you also need to think about the overall user experience – as in make sure everything is user-friendly. Ensuring that your flow process goes well from the beginning to the end is important; make sure that from the minute users access your website, it's easy to navigate and read – which includes all devices, like for your mobile.
Use social media. Utilize social media people; social media is now the core of all things marketing, it is essential with so many people accessing it for everything. By using social media, you can generate more traffic and search results – which could work in the form of shares and likes. Expand your SEO results through social media and even social media search engines.
Sharing is caring. With more notice, the better your search results will be. One of the best ways to get more coverage would be through the use of a utilizing the sharing culture. As with social media, by utilizing various online platforms and apps, you can create partnerships with other external parties to co-share your content and site.
Think local. Most people would want to get noticed on a large scale, but many people underestimate the power of local SEO. One of the most powerful forms of marketing is through word-of-mouth. By utilizing local SEO, you can get people to spread your site on a local level, which is more effective than a national viewpoint. This method can be enhanced with the use of local keywords.
Build by linking. Link building is also a good use for SEO improvements. By having external sites link to your sites, you can receive greater online presence by having your links or pages accessible through even external sites. You can see it as another form of sharing; by having your site linked to another website, you can enhance your SEO presence and it may be seen as a more reliable source.
Stay up-to-date. It's important to experiment with your site and try new things but make sure that things are always updated – on all aspects. Besides the obvious update of your content, make sure your search engine algorithms are also up-to-date – seeing how it is always changing.
Keep up with the trends. The internet is a very fast-moving industry that is constantly changing. It's important to utilize all the latest trends to gain a more powerful traffic and online presence. Google's new trends like the AMP pages can help to optimize better website efficiency and convenience or implementing trendy content like the 360 videos can help to gain better SEO results.
Overall, there are many things you can do to improve your SEO but all that matters is to get started with the SEO sector for your optimal traffic results.
Disclosure: We might earn commission from qualifying purchases. The commission help keep the rest of my content free, so thank you!