70mai might be a new brand for many US consumers; It is actually a Xiaomi's subsidiary specializing in dashboard cameras. They have released a few dash cams on Amazon and most of them are budget products costing less than $100. The new 70mai M500 is their flagship model with price tags starting from $99 for the 32GB model.
The M500 has a small form factor and it is easy to install on your car. You can mount it near your rearview mirror and run cable through headliner, then the camera will blend into your car and won't block your view at all.
The 5MP camera can record video at the resolution of 2592 x 1944 pixels which is 2.5 times clearer than full HD. Therefore, your video clips will have better quality and you can see details like road signs or plate numbers of other vehicles clearer. This can be helpful when you need to use the footage as proof.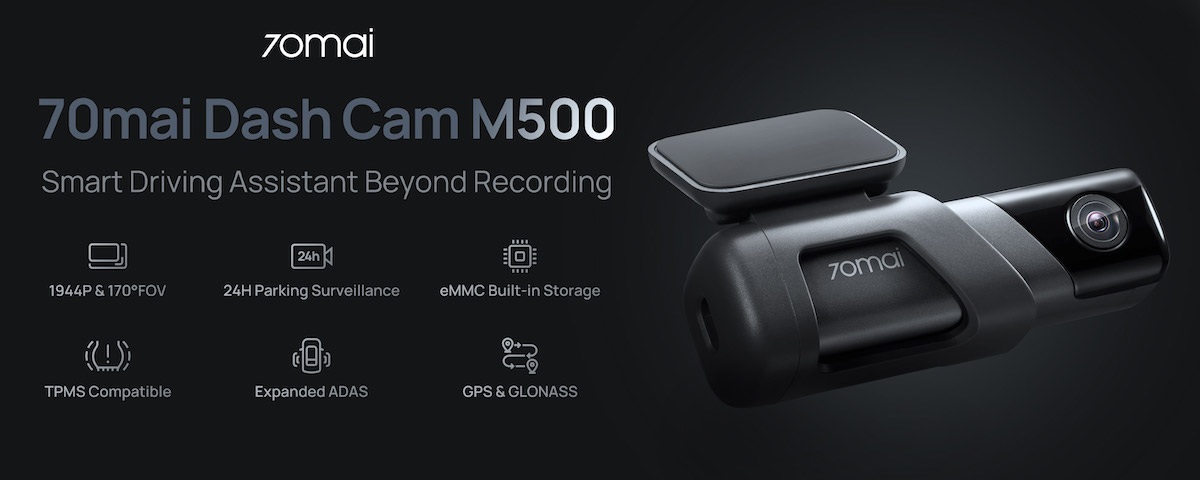 However, the real quality of a dash cam is not judged by only the resolution. The M500 has some more tricks to improve the video quality. The lens has a 170-degree field of view, so it could take in almost the entire road ahead. Besides, it features a large f/2.0 aperture to brighten up low-light scenes and HDR technology to adjust exposure under different lighting conditions. If you used some cheap dash cams, you probably saw some videos were over exposed in low-light environments and you even couldn't read the plate number. That's not a problem with the M500.
Notably, the camera is equipped with eMMC built-in storage with different options from 32GB to 128GB. It delivers impressive reading speed from 220-230 MB/s and writing speed from 110-150MB/s, therefore, we have much more stable performance and don't have issues like frame-skipping or reading errors. Another advantage is that you don't have to spend more for a microSD card. A downside of the built-in storage is that you can't upgrade it in the future, so if you want to store more footage, you'd better get the 64GB or 128GB option. The 64GB version can record up to 164 hours while the 128GB can record 328 hours; The real numbers can be lower, depending on your selected resolution. The dash cam can record in loop and overwrite older clips, so actually you won't run out of storage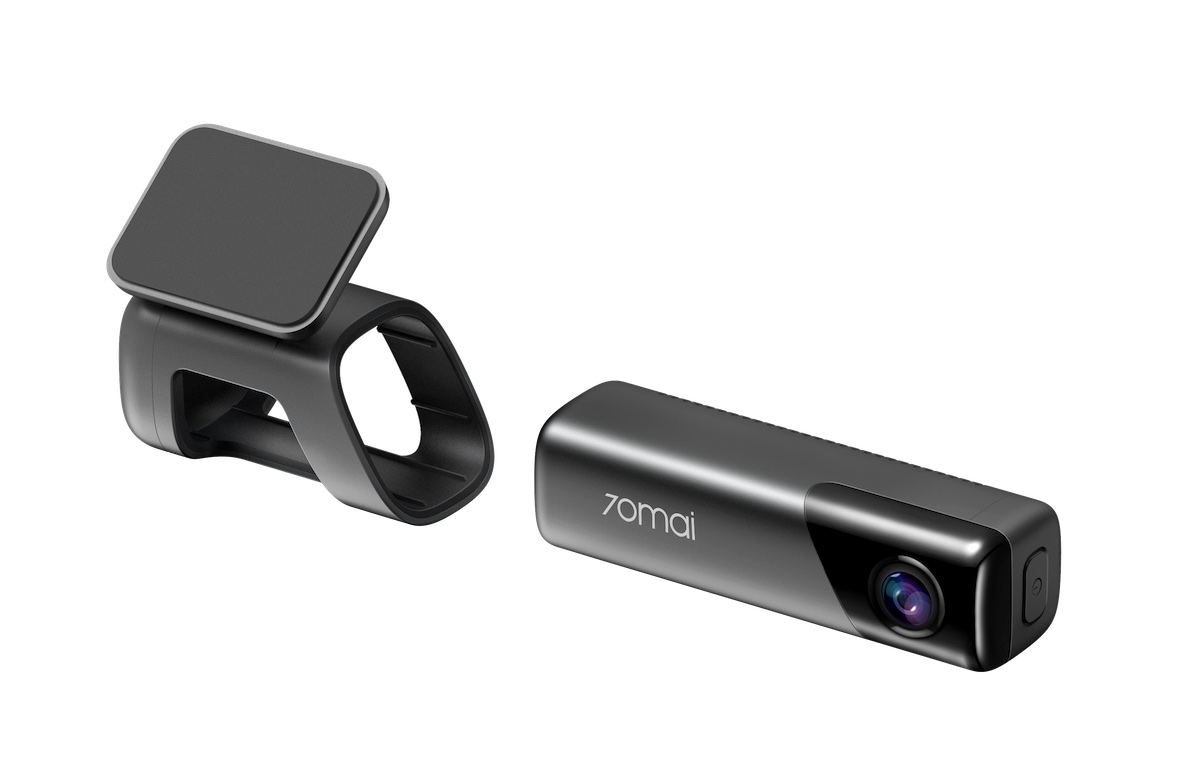 The dash cam does not only record videos but it also has other smart features. It is equipped with a built-in G-sensor that initiates automatic recording when it detects a collision; The footage will be locked in the "Event Folder" and won't be overwritten, so you can always get access to evidence of the crash. There are also driver assistance systems to help you drive safer and prevent accidents; It will make alerts for lane departure, forward collision, moving traffic, and pedestrian warning.
The M500 features route tracking with built-in GPS & GLONASS; It can monitor trip data including time, speed, and coordinates in real time. The info is stored locally and it can be helpful for roadside assistance and insurance claims.
When you turn off your car engine, the dash cam with its built-in battery can still work as a 24-hour surveillance camera. The time-lapse recording compresses 30 minutes of footage into one minute, this saves storage and you can quickly check what was going on when you were away.
If you are looking for a high-quality dash cam with a low budget, the 70mai M500 can definitely satisfy your needs with good performance under different lighting conditions. You can check out more info on its website; It is also available on Amazon and you can check out available promo codes here.
Disclosure: We might earn commission from qualifying purchases. The commission help keep the rest of my content free, so thank you!