The old saying that 'there's nothing so certain as change' is proving ever truer as tech drives advancements in business – it's now a case of having to adopt certain technological changes in order to stay competitive.
There's little doubt that overarching technologies such as the IoT (Internet of Things), AI (Artificial Intelligence) and Big Data are responsible for rapid change.
1. Improved connectivity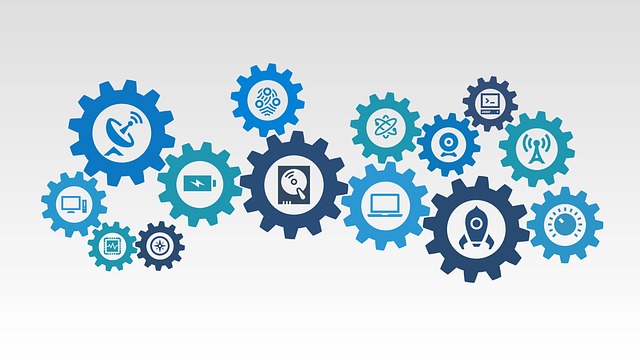 High speed broadband and ever-faster mobile data is enhancing some technologies and improving general communication.
For example, businesses of all sizes can now sell their wares in a multitude of locations thanks to modern POS (Point of Sale) tech allied to fast connection speeds. So even at a craft fair in a rural area, sales transactions coupled with accurate stock recording is easily possible.
Improved connectivity means businesses can work more efficiently with remote workers, and demonstrate products through virtual and augmented reality to customers who might be on the other side of the globe.
2. AI (Artificial Intelligence)
Routine and mundane tasks can be taken off employees – indeed, certain previously labor-intensive tasks such as 'talking' support can be handled entirely by AI in the form of chatbots.
These can provide support and fulfill marketing functions such as communicating with visitors to a company's social media platform.
3. Virtual and Augmented Reality (VR and AR)
VR and AR are likely to grow thanks to the improvements in other tech such as higher speed connectivity, cloud storage and increased smartphone use.
Indeed, VR and AR are already being adopted to send powerful and immersive marketing messages to consumers, and can demonstrate products to potential customers wherever they are.
4. Unified communications (UC)
More employees are likely to be working remotely as time goes on, and the need to coordinate communication methods is a growing trend as an increasing number of organizations outsource work to contractors and freelancers.
Gathering the various communication methods such as landlines, smartphones, desktop computers and tablets into a central platform is likely to be key in helping various people working on a common project communicate in a unified fashion.
5. Cryptocurrency
Amazingly, cryptocurrencies have been around since 2009 when Bitcoin first appeared.
Far from being simply a digital currency that is traded, cryptocurrencies are legitimate tender for various goods and services ranging from fast food to high ticket items, and are accepted by big name brands such as Virgin, Microsoft and Expedia.
The fact that cryptocurrencies are decentralized currencies that are not at the mercy of particular countries' market conditions is especially appealing to business; expect more to allow their customers to pay in cryptocurrencies as time goes on.
That said, the volatility of cryptocurrencies may make them unsuitable in certain circumstances, and there are doubts about security given that they are unregulated currencies that could be easily manipulated.
6. Cloud computing
This is not especially new, but cloud computing is likely to drive change as it means that companies of all sizes can take advantage of the larger amounts of data they're gathering without worrying about the high costs of providing physical data storage.
Previously, some organizations may have been wary of entrusting their data to remote servers, but improved security and the fact the cloud has become established (many use the cloud without even realizing it, such as via Gmail and Apple's iCloud) is improving confidence.
7. Blockchain
Blockchain is the underlying technological infrastructure underpinning cryptocurrencies, and is seen as an innovation that could possibly revolutionize the financial environment.
Blockchain is a decentralized digital record or 'ledger' that records transactions on a peer-to-peer network. The UN World Food Programme used it to send several thousand Syrian refugees cryptocurrency-backed vouchers to buy food.
It can also be used with digital wallets for rewards schemes from retailers and companies such as airlines running frequent flyer programs.
As with cryptocurrencies, there are concerns over security through Blockchains's peer-to-peer structure, but it definitely seems like it will have an influence going forward.
Exciting times
It's an exciting time for business as tech moves on at a rate of knots, and in many ways makes doing business easier and less costly than previously. Some technology needn't cost a fortune.
Disclosure: We might earn commission from qualifying purchases. The commission help keep the rest of my content free, so thank you!