Home automation can free you from constant chores, tedious day-to-day activities, and having to deal with the easy-to-forget details so your home life is made easier.
There's a lot that we can do to automate our boring tasks in the workplace. Finally, the consumer goods market is bringing those technical solutions home to do our more neglected and time-consuming chores. Home automation and smart homes have come a long way to help make home care easier and more convenient.
Automation may include time-related programming, or non-scheduled events triggered by a command, such as turning on the lights when the garage door opens. In addition to automation, most home smart devices have some aspect of electronic remote monitoring and control using internet-connected devices.
Not only do smart devices allow us to control our electronics with the touch of a button, but it also allows us access to data. Usage data gives us the information to increase our home's efficiency and make the most of our electronic devices. It can also help us understand ways to simplify our own lives.
1. Advanced Controllers
The newest wave of smart home and automated devices allow each of our smart devices, such as plugs, lightbulbs, security systems, and thermostats, to connect to the internet. This isn't the only way to automate home care. It is, however, quickly becoming the most flexible and customizable way of getting each part of your home to work, clean, and set your ideal atmosphere in sync.
The internet of things furthermore fulfills a common and frequent desire for a universal remote controller. Whether you prefer a voice-activated speaker controller, a smart screen, such as a smartphone or tablet, wall switches, or a computer switchboard, you can master all the electronics of the home with one handy device.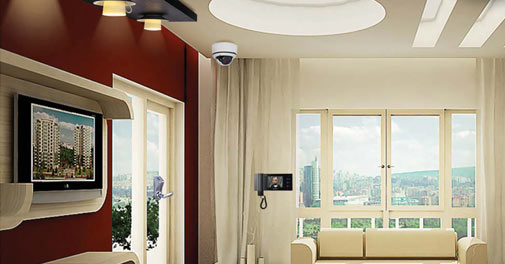 2. Robot Vacuums and Cleaners
Smart vacuums have come a long way in the past few years. They offer a long battery life, manual remote control, automatic steering, and powerful suction. High-end robotic vacuum models use camera-based navigation, and can even map out your multi-story home. The best will even be able to empty out its own dustbin when full.
And, for someone who likes more traditional control, stick vacuums have become wireless smart devices as well, decked out with smart displays.
Vacuums aren't the only cleaning robots on the market, either. Depending on your home layout, an automated mop might be more useful to wet-clean and damp sweep.
3. Easy and Low Maintenance Lawn Care
Robot lawnmowers are very similar to robot vacuum cleaners, taking one of the more tedious jobs of lawn care off your hands. These use a mobile application controller. Through the app, you can monitor the lawnmower progress, create schedules, and for some models and applications, you can even check where it is on a map of the property.
Advanced sprinkler control also helps to make lawn care easier and more economical. Automate sprinklers so that the lawn system reacts to weather conditions and changes. This will keep your system from watering the lawn on a rainy day. Smart sprinkler controllers also allow you to split the lawn into different zones for different watering needs.
4. Smart Thermostats
Smart thermostats are one of the best devices for saving you money on home climate control. They offer more efficient heating and cooling than traditional wall thermostats. In addition to the traditional timer system, or you can remotely alter the thermostat settings once you leave the house or before you arrive.
Additionally, smart thermostats allow you to set up "comfort profiles" for different individuals who live in the household. Set it on one profile for the person who likes it warm in the evening. Then switch the profile to turn the temperature down a little.
The smart thermostat will also keep track of your data to help you with your climate decisions and budgeting.
5. Smart Lights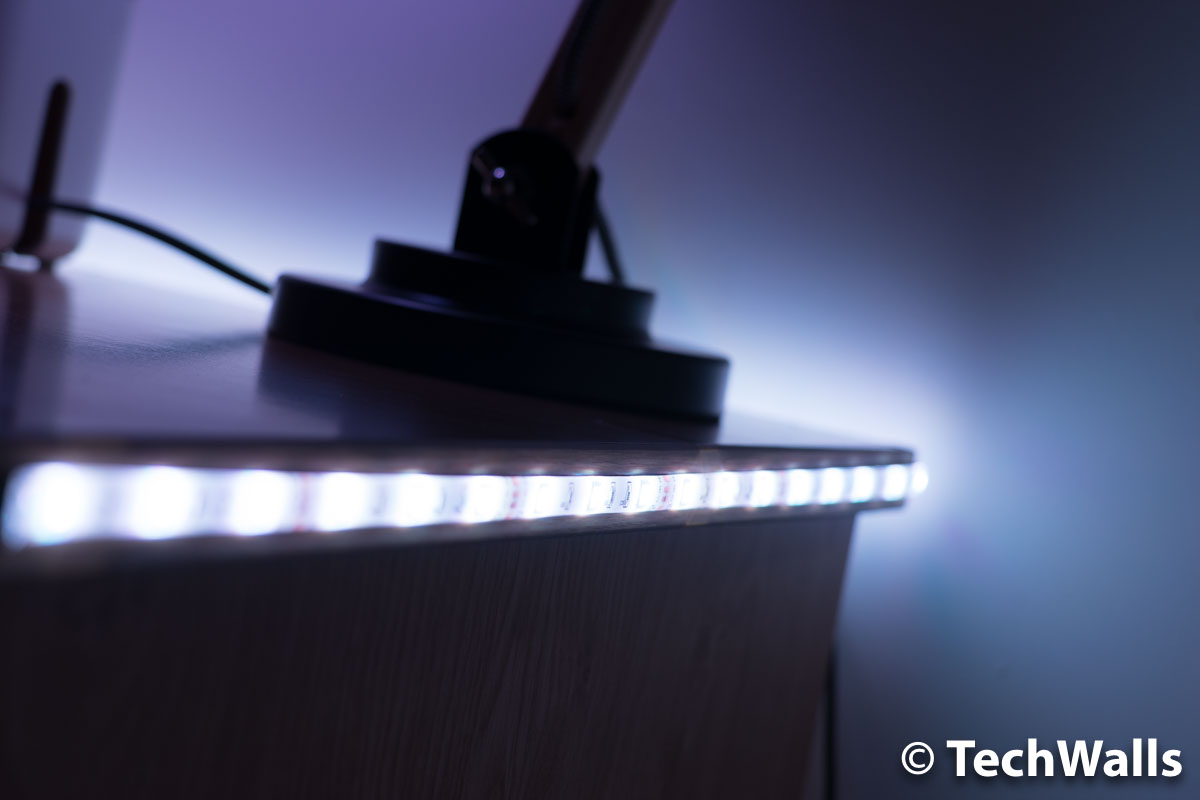 Smart lights are a versatile way of organizing your lifestyle and the safety of your home. You might program your lights to automatically turn on when pulling up to the house or opening the garage door.
Organize the lights in your home to turn on in zones. Set the lights to automatically adjust to the natural lighting of the home space. And you can even set up mood lighting and favorite light settings for your favorite activities.
Automated lighting can help get your household on a healthy schedule in a natural way, without putting the burden on you to remember more tasks and small details.
6. Smart Safety Devices and Alerts
Smart devices are also there to help with home security and personal safety. Smoke and Carbon Monoxide detectors can now send instant alerts directly to a smartphone or other device. Additionally, you can get immediate notification about water leaks, air quality in your home, temperature changes, and indoor humidity levels.
Home security devices allow for remote and long-distance control over camera and alert systems, with motion activation. Common uses of smart security devices include monitoring motion and maintaining open-door detection.
Additionally, the smart devices are making it easier to keep track of who comes to your door. With smart door locks, you can receive doorbell alerts or onscreen footage from a doorbell camera. Many of these door cameras also feature alerts and a video feed for a doorbell ring and front porch activity while you're away.
7. Smart Plugs Connect All the Rest
Smart plugs and smart power strips help to add remote use and connectivity to items that wouldn't normally be able to connect to the wifi. These might include coffee makers, lamps, and television sets.
Using smart plugs to bridge the gap between your smart devices, you can create a waking time and bedtime to automate turning on and off the electronics in your home.
Keep in mind, however, that smart plugs have control at the level of the outlet. Some electronics can be damaged when power their power is cut off without giving them the chance to power down, particularly computers, some printers, and gaming consoles. You can program these devices to alert you if they experience unexpected power outages. Additionally, take care when scheduling your timer to make sure that delicate devices aren't in danger of being turned off without powering down.
Ultimately, you can also heighten your home experience by creating atmospheres and scenes to complement the mood throughout your home.
Ultimately, this new wave of smart home automation allows you to enjoy more convenience that saves you time and energy. It also offers you the opportunity to monitor and manage your energy and device usage so that you can run your household at its highest efficiency.
Disclosure: We might earn commission from qualifying purchases. The commission help keep the rest of my content free, so thank you!