This is a sponsored post written by Priyank S. working as a Marketing Analyst for Frugaa.com. All opinions are 100% mine.
Buying new tech products can get rather expensive. That is why it is so important to know how to save as much as possible when buying a brand new piece of tech gear before it becomes obsolete.
Here are five sensible ways to get the most out of each hard earned dollar that you spend on tech equipment.
1. Forget About the Extended Warranty
Whenever you purchase a new piece of tech gear, you are often asked if you would like to also purchase an extended warranty or some other type of insurance. However, most of the time, the piece of gear that you are buying will probably be outdated before it ever has any problems. So even if the equipment you purchased were to need some sort of repair a year or two later, you would probably not want to have it either fixed or replaced because you would much rather buy the latest piece of equipment to replace it.
2. Purchase Refurbished Items
Buying refurbished products is a great way to get some of the latest pieces of tech gadgetry at bargain basement prices. Tech gear that has been refurbished usually comes with some kind of guarantee, and since most refurbished items go through rigorous testing before they are sold, the quality of these products is usually as good as products that are brand new.
3. Always Do Your Research
If you do not spend time to see what's available, then you could easily end up spending a lot more money than you should. A few minutes with Google could save you an enormous amount of cash if you find something similar that suits your needs and does not cost quite as much. In addition, you need to make sure that if you already know exactly what item you are going to buy, then you need to know who has the best deal.
4. Sometimes It Is Best Not to Upgrade
Ask yourself before you upgrade if the new version really worth the time and money needed to upgrade. Will it give you extra options that make your life easier? Will it provide additional enhancements that will justify the expense? Quite often, new upgrades don't provide any worthy additional benefits; they only have a new design or a few extra options that are not really essential for the basic functioning of the equipment that you already have.
5. Use Online Coupons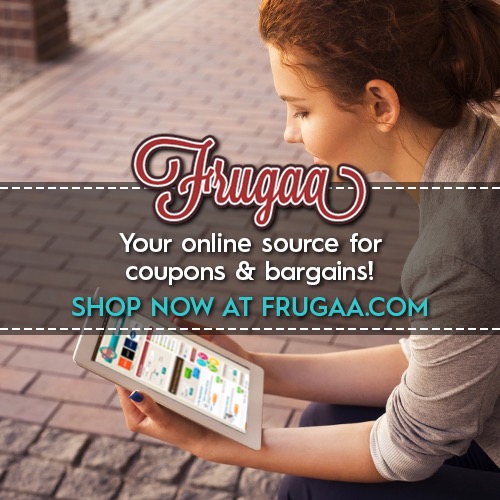 The use of online coupons can save you an enormous amount of money. This is especially true when making larger purchases. For instance, a coupon for a thirty percent discount will save you $90 on a $300 purchase. That is a pretty hefty amount of cash. That is why it is always good to check out frugaa.com—which is one of the premiere websites on the internet that offers high quality online coupons—in order to find great discounts for all of your upcoming tech purchases. Your wallet will be glad you did.
Disclosure: We might earn commission from qualifying purchases. The commission help keep the rest of my content free, so thank you!