Today, there has been more interest in Virtual Private Networks (aka VPNs) which is easily understandable in the new reality of increased surveillance and governments issuing regulations like the UK's Investigatory Powers Act and the US's legislation on ISPs passed earlier this year.
Traditionally, a VPN is used by online users as a tool to keep them anonymous. But what can a VPN be used for besides from boosting our basic privacy? Let's find out.
Watch YouTube, stream, and play games without ISP slowing you down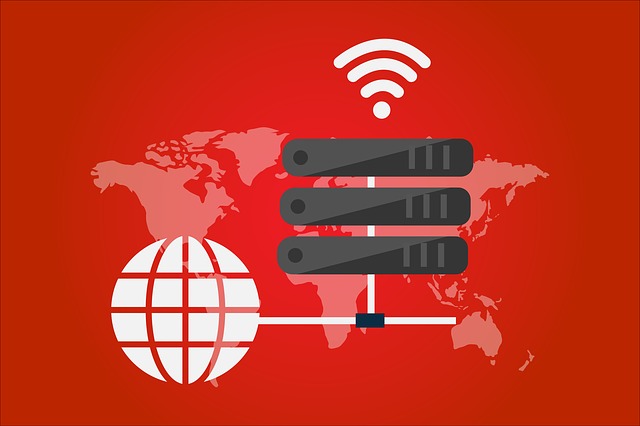 ISPs are increasingly interested in tracking their subscribers, as we've seen with the growing controversy in recent times over in the US. Not widely known, but many ISPs will track users and throttle the connection speed in order to cut back on usage, in effect reducing your connection speed. Netflix even has an ISP Speed Index one can use to check the performance of ISP connections around the world. If you want to watch YouTube and other streaming sites without annoying outages, buffering or other impediments a good VPN is going to solve this annoyance for you. Simply because your ISP will see that you are a citizen of some other country. Same goes for streaming online video games: Using a VPN for online gaming will prevent your ISP from targeting your connection and slowing your experience.
Have faster Internet, no throttling
Local ISPs sometimes fail the promise to offer us a reliable internet connection. The more customers their servers get, the more data traffic, which leads to their subscribers getting a slower connection. Good VPNs, on the other hand, have a wide variety of servers to choose from, some have hundreds of them around the world. This enables customers to choose a specific server they think is faster for their current location. This way VPN subscribers are not sharing the ISP's overloaded server. In this case, VPN connection would be more stable and faster.
Besides, many local ISPs have a limit on the amount of data used on one internet subscription. They do this so that their customer gets a "fair share" of internet usage. The downside of this is that customers experience speed throttling which meant that the speed of their current internet connection get slower if they go over the allowable usage. With VPNs, there will be no throttling.
Keep private info private
Recently, the US Congress voted to quash regulations that were preventing broadband internet providers from selling your browsing history. And so, with new regulations in place, ISPs are permitted to sell user data – browsing history, location data or app usage – to third-parties in the US. In another blow to net neutrality, the UK government recently passed the Snoopers' Charter requiring ISPs to keep logs on activities of their customers for at least 12 months and provide them upon request. According to Best Online Reviews, A VPN installed on all your devices is a good defense against such invasions of privacy.
Use Wi-Fi safely when accessing wallets and exchanges
By using an unsecured public Wi-Fi, you are putting yourself at risk of man-in-the-middle attack where your passwords or financial details can be stolen. This is especially true if you trade cryptocurrencies or making purchases. Over the past year, with the rise in popularity of cryptocurrencies, scams and hacks in the virtual currency world have spiked too. When accessing your cryptocurrency wallet in public you give hackers a chance to launch a man-in-the-middle attack and intercept your wallet's ID codes you sent over a compromised network. Next, the hacker can get access to your funds.
Walk around geoblocks (GeoIP bans)
VPNs are great for accessing blocked content on the Internet. Many countries (South Korea, China, Vietnam, to name just a few) censor which websites their citizens can visit. If you travel to one of those countries, you'll find that you can't access beloved websites like Gmail, Google Maps, YouTube, Facebook, Twitter, Instagram, Dropbox. A VPN will come in handy in this situation. A VPN routes your traffic through an intermediary server in a location of your choosing, so you may choose a US server and access the blocked sites.
Similarly, in countries where cryptocurrencies are banned, a VPN can help bypass these blocks and allow you to access crypto exchanges. You can access blocked sites by connecting to a server in a country where cryptocurrencies are allowed.
Conclusion
In short, the practicality of VPNs is no longer what it once was. In the new age of the Internet watching and the growing number of users, threats, and applications, VPNs are not a thing of the past but a new tool in our arsenal. Some of the best perks VPN users can enjoy are fast internet connection, unlimited bandwidth, securing public connection, unblocking content, and anonymous browsing.
We hope our article persuaded you to use a VPN in your online activities. Choosing one is your next step. As a quick advice avoid VPNs that keep logs of user activity. This is especially important if your VPN is registered in one of the countries that are required by law to submit their records to the government.
Disclosure: We might earn commission from qualifying purchases. The commission help keep the rest of my content free, so thank you!