Aren't we all guilty Apple lovers? I mean, could there be a better phone company out there that can give you the quality that Apple can? Maybe this is why Apple has such a devoted fan base. Other than good quality, Apple provides its customers with excellent customer support, consistency, and improved new products over time. Let's take a look at 5 handy accessories you should purchase to go with your magnificent iPhone.
1. USB-C & Lightning Flash Drive
Our first item on the list is something entirely novel – iKlips C USB-C & Lightning Flash Drive. You can use this tool to share data between various devices. This new gadget is to be released on December the 10th of this year. It's the first MFi certified USB-C & Lightning flash drive, which ensures its high quality. Moreover, iKlips C supports the iOS Files App so you can browse data and edit files by simply plugging the portable device in. The drive comes in two sizes: 128 GB & 256 GB.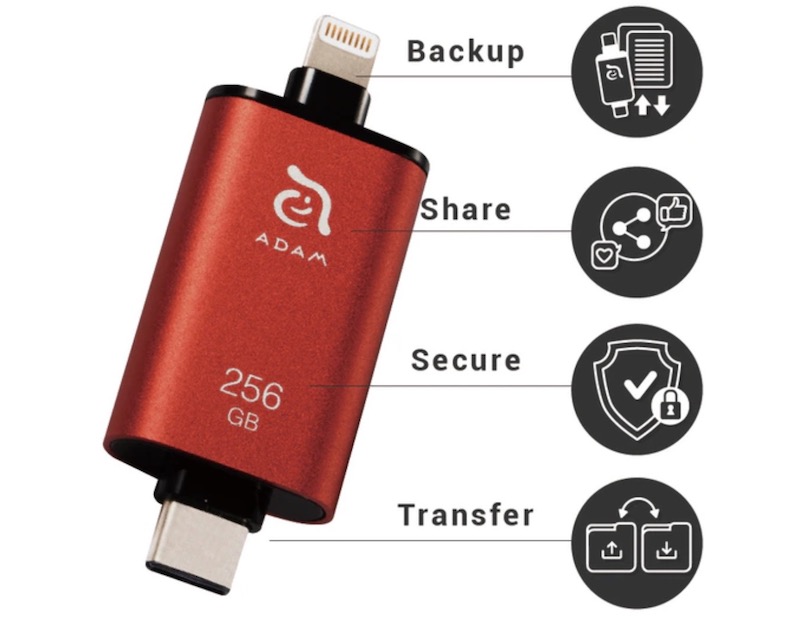 2. Wireless Phone Charger
Wires and cables can be such a hassle, but they don't always have to be that. With the iPhone, you can purchase a wireless charger and charge your phone without the need of a cable. This is one accessory that you won't like to live without once you buy it. This charger has a refined and elegant look and it's surface acts a charging platform. All you need to do is stand your phone on the holder of the charger and voila. The charger comes in different colors including black, white, and pink. We recommend you purchase a wireless charger that can charge both your Apple phone and watch – life doesn't get any easier than this.
3. Apple Watch
The Apple watch is a major craze and has gained quite the limelight since it's introduction in the market. One of the great things about the Apple watch is that it goes with any look; no matter what you wear the watch will blend right in. Nevertheless, this smartwatch has an array of apps you can choose from which makes it great for those who wish to keep track of their steps and hours of sleep. Its battery is also to last you 18 hours. If that's not enough, the watch also has a decent memory, Bluetooth, and GPS. Aren't we just so lucky to have been born in the 21st century?
4. AirPods
Who can imagine having a phone and not needing headphones to go with it? Unlike your regular headphones, the AirPods come with so many great features, like automatic pause function when the AirPods are removed. Some other cool features include the ease of usage with Android devices, cool voice commands like 'skip to the next song', and ability to inquire about battery life. These are certainly not your average headphones. Go to stores now and make your purchase.
5. Apple Phone Case
Phone cases help to protect the fragile electronic parts inside a phone. An Apple phone can cost you over $1000, which is a great reason why you should keep the phone safe and well protected. Therefore, if you can invest over a grand on a majestic iPhone, why not spend a little more and purchase a case for it? We recommend that you buy cases that are made by the Apple company itself; you already know that the Apple company is very promising, so anything they make is going to be replete with quality and is guaranteed to give you the best experience.
Disclosure: We might earn commission from qualifying purchases. The commission help keep the rest of my content free, so thank you!