Earth friendly application roundups are usually reserved for Earth day. However, the planet is still a working machine all the other 364 days out of the year. We have decided to make the earth center topic today with a roundup of our five favorite earth friendly applications for the iPhone. Most of the applications mentioned are free, however all of them save the Earth in their own small way. From knowing what to recycle and what not to recycle to finding out how much energy you use, there is a green iPhone application out there for you.
iRecycle for iPhone
When we recently collected some bottles for recycling, a process I documented over the summer on my Google+ page, I had no idea where to take them once we collected a good amount. Most of the locations near us that offered to recycle weren't open at optimal times, web searching seemed to accomplish little. That was until I discovered the iRecycle application for iPhone. The application allowed me to know the best places to recycle certain products, where they were located, and more information. The application was simple to use and all I had to do was search the item I wanted recycled and a list of verified locations sprouted up. This is an amazing application to take a look at, and it's free!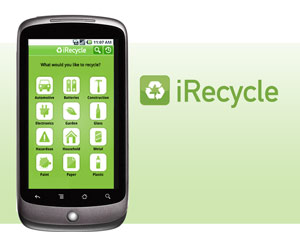 GoodGuide for iPhone
Don't sell mobile phone you are using as it still can be used for other works. When shopping for organic products, there is always that thought in the back of my mind of whether the product is actually organic, or even humane. Whether you are purchasing organic for personal beliefs or because of product quality, we all want to purchase what the product tells us it is. However, there are some companies that aren't always upfront and truthful with their marketing. GoodGuide is the application for you to separate the fakes from the rest. All you have to do is take a photo of the barcode, the application reads the barcodes, brings up the item and gives you a rating based on being health, societal and environmentally friendly. This is the perfect shopping companion for anyone wanting to incorporate real organic products into their lives.
CarbonTrack for iPhone
It is sometimes easy to forget that everything we do affects the environment in some way. While most of the time it is very little, the affect can accumulate if we continue to do harmful acts to the environment. CarbonTrack for iPhone is the application that helps to keep you informed on which acts garner the largest effect on the environment. While no application can give you an exact look at your Carbon footprint, most can give you a rough estimate. CarbonTrack does the same thing by measuring your effect and showing how small changes can help the environment according to what you already do. The idea behind the application is to open your eyes on just how much each one of us can affect the environment we live in.
Coupon Sherpa for iPhone
Coupon Sherpa is an application that I am sure will interest a lot of people. The thought of having an application that helps you save money and the environment at the same time is music to the ears of many environmentally conscious people. Coupon Sherpa works by providing you with great coupons that are available for your mobile phone, this cuts down on the waste of paper and more. In addition, the coupons offered are for locations that accept these mobile coupons. This prevents having to do a lot of explaining at the cash register. Coupon Sherpa is an application that we should all look into, and it's free. What more can you ask for?
Remember the Milk for iPhone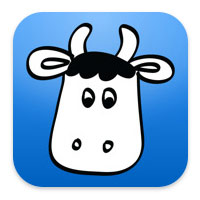 There's no secret that to do lists are one of the biggest paper wasters out there. They are lists of things you have to accomplish that thrown out when completed. It seems that the only thing that beats to do lists for the most wasteful award are coupons. However, Remember the Milk is the application that is available to make your to do lists more digital. This prevents the need for any paper to be used. You can always have access to your to do lists from anywhere with the Remember the Milk Web server integration. Remember the Milk also allows you lists to be highly customizable, and the advanced notification features guarantee that you'll never miss an important task.
Taking small steps toward making for a better environment are a lot easier than you may think. You have the ability to save paper, find out where to recycle what, save money with virtual coupons, and more just from your iPhone. You'd be surprise what else you can do outside of your iPhone. Take a look at these applications today for a green and organic start to your lifestyle.
Disclosure: We might earn commission from qualifying purchases. The commission help keep the rest of my content free, so thank you!